1974 TZ750
Collection items
(1974 / Racing Machine)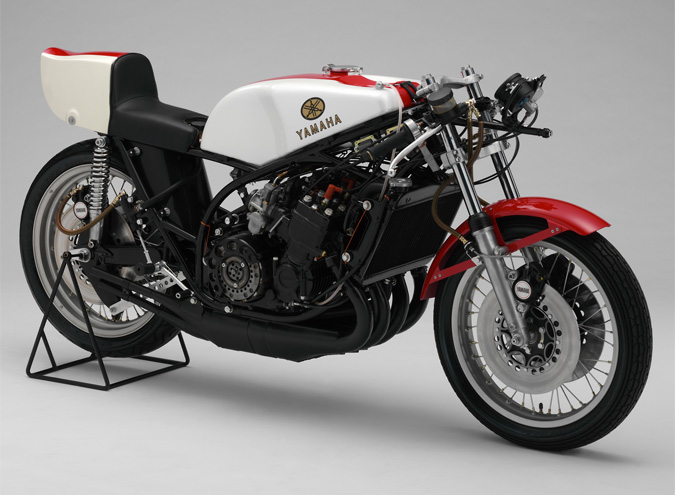 This was the Formula 750 production racer developed simultaneously with the YZR500. The concept was the same as well and the engine was created on the idea of connecting two blocks of the 2-stroke, liquid-cooled, in-line 2-cylinder TZ350 engine together to make a 700cc in-line 4-cylinder engine and mounting it on a newly designed high-tensile steel pipe double cradle frame. A factory spec TZ750 (0W19) won its debut race in the 1974 Daytona 200-mile Race ridden by Giacomo Agostini, and it also went on to be a winner on the Japanese and world racing scene as well.
Engine type: Liquid-cooled, 2-stroke, in-line 4-cylinder, 694cm³
Transmission: 6-speed
Maximum power output: 66.2kW (90PS) / 10,000r/min
*Figures show production model specs
*All figures, etc. in a model's description or specifications are from when the model was originally released.
Notice: The coloring and logos on the models on display have been reproduced to match the actual appearance in their day, and in the case of tobacco maker logos, their reproduction is in no way intended as promotion of the products or brands involved. The Yamaha Motor group accepts no responsibility regarding the damaging effects of smoking on health, etc.