1983 TZ125R
Collection items
(1983 / Racing Machine)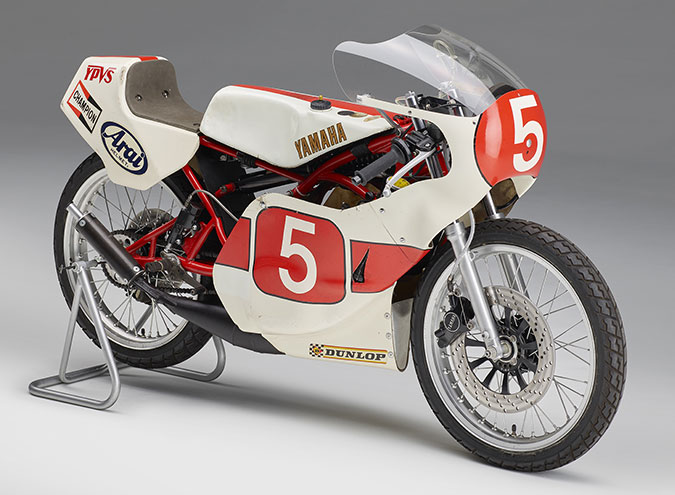 Round 6 of the 1983 All Japan Road Race Championship was the 200 km of Suzuka, and despite a slow start, this machine sliced through 34 rivals to take the win. The technology used in the 125cc 0W37 factory machine, which previously took the racing scene in Southeast Asia by storm, was later incorporated into the 1980 TZ125 production model. The TZ125R was developed using the TZ125 as a base and repurposing the single-cylinder engine and rear-positioned rotary disc valve induction system from the 1982 YZM125 (0W62) factory motocross bike. Its GP-derived technologies and the tireless efforts of mechanics led to its terrific on-track performance.
Overall length × width × height: 1,830mm×520mm×895mm 
Weight: ―
Engine type: Liquid-cooled, 2-stroke, single-cylinder, 123cm³
Transmission: 6-speed
Maximum power output :―
Maximum torque :―
*All figures, etc. in a model's description or specifications are from when the model was originally released.
Notice: The coloring and logos on the models on display have been reproduced to match the actual appearance in their day, and in the case of tobacco maker logos, their reproduction is in no way intended as promotion of the products or brands involved. The Yamaha Motor group accepts no responsibility regarding the damaging effects of smoking on health, etc.