1996 TY250Z
Collection items
(1996 / Racing Machine)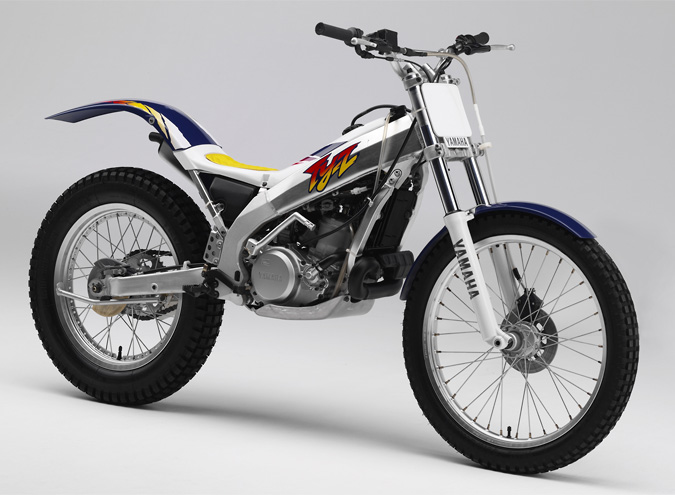 This production trial machine was developed with technical feedback from the TYM factory machine and a product concept of achieving "a light ride like a bicycle and plenty of power and agility." It was powered by a trial-specific liquid-cooled single-cylinder engine mounted on an aluminum Deltabox frame, and after it won the All Japan Championship ridden by Pascal Couturier in the year it debuted, 1993, it underwent further improvement and maturation with the adoption of an aluminum muffler and an exhaust pipe with sub-chamber and with revisions to the intake/exhaust systems, ignition system and rear suspension to increase competitiveness.
Engine type: Liquid-cooled, 2-stroke, single-cylinder, 249cm³
Transmission: 6-speed
Maximum power output: Over 14.3kW (19.5PS) / 5,000r/min
*Figures show production model specs
*All figures, etc. in a model's description or specifications are from when the model was originally released.
Notice: The coloring and logos on the models on display have been reproduced to match the actual appearance in their day, and in the case of tobacco maker logos, their reproduction is in no way intended as promotion of the products or brands involved. The Yamaha Motor group accepts no responsibility regarding the damaging effects of smoking on health, etc.