1973 TY250 Competition Spec
Collection items
(1973 / Racing Machine)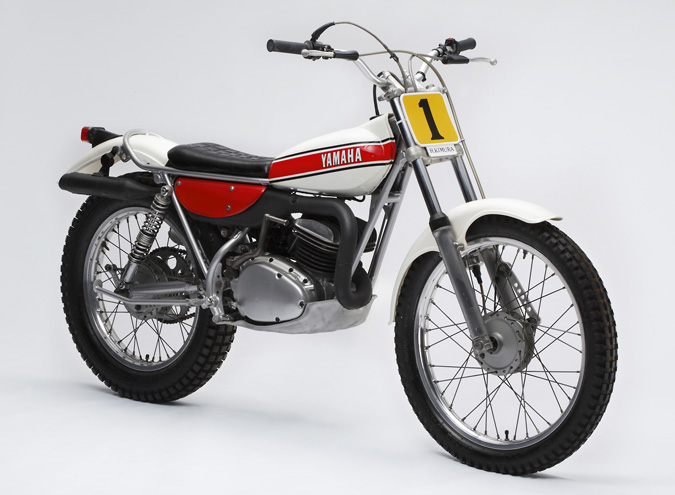 This is the actual machine that Haruo Kimura won the first All Japan Trial Championships with in November 1973. This competition was held amidst the growing popularity of trials riding in Japan and was organized at a course in Hayatogawa, Kanagawa Prefecture under the auspices of the MFJ. It was competed by 126 riders who had qualified through a nationwide trials competition series.
Engine type: Air-cooled, 2-stroke, single-cylinder, 246cm³
Transmission: 5-speed
Maximum power output: Over 12.1kW (16.5PS) / 6,000r/min
*All figures, etc. in a model's description or specifications are from when the model was originally released.
Notice: The coloring and logos on the models on display have been reproduced to match the actual appearance in their day, and in the case of tobacco maker logos, their reproduction is in no way intended as promotion of the products or brands involved. The Yamaha Motor group accepts no responsibility regarding the damaging effects of smoking on health, etc.