1968 RD05A
Collection items
(1968 / Racing Machine)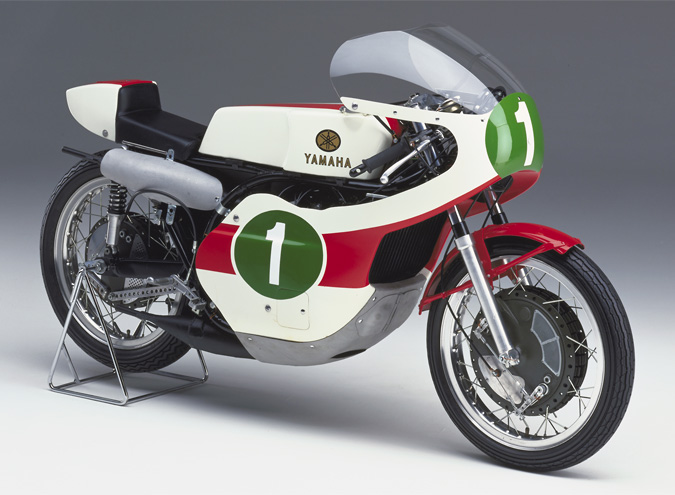 This 250cc GP machine was the product of a complete redesigning of the RD05, the first Yamaha to mount a 2-stroke V4 engine, to reduce weight and make the machine more compact. The V4 engine adopted for the first time on the RD05 made use of the proven rotary disc valve, and efforts to achieve a deeper lean angle led to the idea of stacking two cylinder banks of the in-line 2-cylinder engine of the 125cc RA97 one on top of the other. Riding the RD05A in its debut season in 1967, Phil Read won six rounds and was just one win short of taking the title. But in 1968, he went on to win the Rider title and bring Yamaha the Constructor title as well.
Engine type: Liquid-cooled, 2-stroke, V4, 249cm³
Transmission: 8-speed
Maximum power output: Over 53.7kW (73PS) / 14,000r/min
*All figures, etc. in a model's description or specifications are from when the model was originally released.
Notice: The coloring and logos on the models on display have been reproduced to match the actual appearance in their day, and in the case of tobacco maker logos, their reproduction is in no way intended as promotion of the products or brands involved. The Yamaha Motor group accepts no responsibility regarding the damaging effects of smoking on health, etc.