1968 RA31A
Collection items
(1968 / Racing Machine)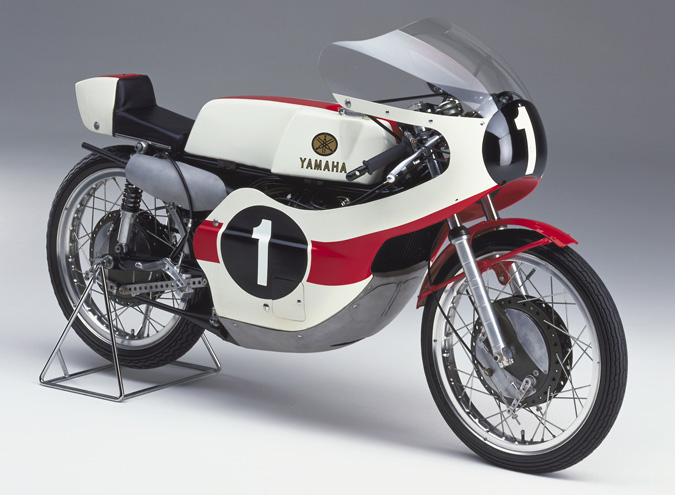 This GP125 factory machine mounted a liquid-cooled 60° V4 engine. It was a further development of the 1967 RA31 model, which was a scaled-down version of the 250cc RD05A. While it inherited traditional Yamaha road racer features like rotary disc valves, a forced lubrication system with an oil pump and a featherbed type double cradle frame, it underwent a full redesign in a pursuit of greater machine maturity and reduced weight. Ridden by Phil Read, it won both the Rider and Constructor titles.
Engine type: Liquid-cooled, 2-stroke, V4, 124cm³
Rotary disc intake valve
Transmission: 9-speed
Maximum power output: Over 32.4kW (44PS) / 16,800r/min
*All figures, etc. in a model's description or specifications are from when the model was originally released.
Notice: The coloring and logos on the models on display have been reproduced to match the actual appearance in their day, and in the case of tobacco maker logos, their reproduction is in no way intended as promotion of the products or brands involved. The Yamaha Motor group accepts no responsibility regarding the damaging effects of smoking on health, etc.