1984 FZR400
Collection items
(1984 / Racing Machine)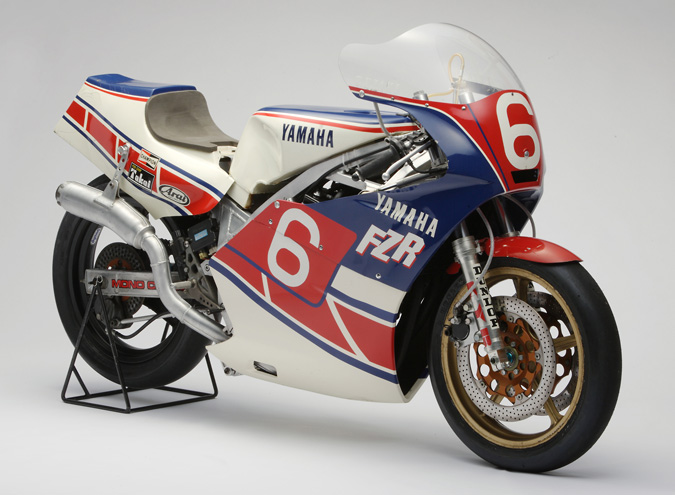 This was a TT-F3 class factory machine based on the production sports model, which featured a DOHC 4-valve, in-line 4-cylinder engine. Equipped with features like a new linked type Monocross suspension in a specially designed square pipe aluminum frame, front forks with a variable damper, magnesium brake calipers, and floating mount disc rotors, this model was designed for maximum lightness and improved performance. In 1984, Tadashi Ezaki won the International A F3 class title in the All Japan Championships on this machine.
Engine type: Liquid-cooled, 4-stroke, DOHC, 4-valve, in-line 4-cylinder, 398cm³
Transmission: 6-speed
Maximum power output: Over 47.8kW (65PS)
Aluminum double-cradle frame
*All figures, etc. in a model's description or specifications are from when the model was originally released.
Notice: The coloring and logos on the models on display have been reproduced to match the actual appearance in their day, and in the case of tobacco maker logos, their reproduction is in no way intended as promotion of the products or brands involved. The Yamaha Motor group accepts no responsibility regarding the damaging effects of smoking on health, etc.