1986 FZ750 Ténéré (0U26)
Collection items
(1986 / Racing Machine)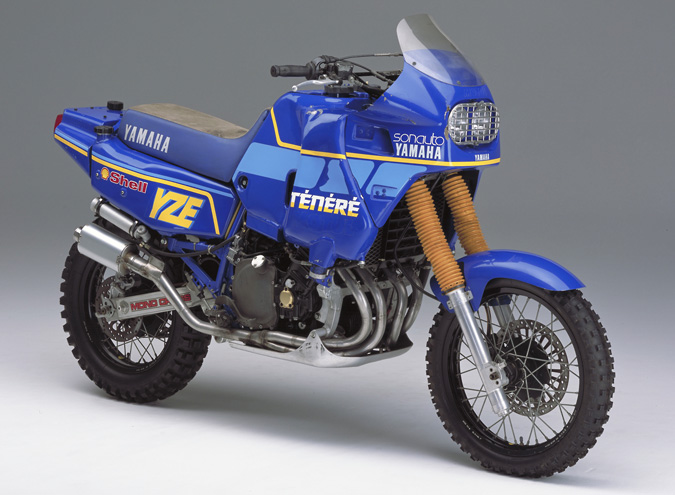 As the Dakar Rally became a faster and faster race, the need arose for a machine with power to compete against the other makers' 2-cylinder machines. This factory machine mounted the FZ750's DOHC 5-valve, 4-cylinder engine. Jean-Claude Olivier, a competitor in the race, made the prototype himself and convinced YMC in Japan to begin development on it, in what became a unique story. But it's big power advantage of 94 hp was almost completely cancelled out by the lack of traction in the soft sand it had to ride on and its nearly 200 kg weight. Olivier only managed to finish the rally in 12th place.
Engine type: Liquid-cooled, 4-stroke, DOHC, 5-valve, in-line 4-cylinder, 749.6cm³
Transmission: 6-speed
Fuel tank capacity: 37L+25L
Weight: 197kg
*All figures, etc. in a model's description or specifications are from when the model was originally released.
Notice: The coloring and logos on the models on display have been reproduced to match the actual appearance in their day, and in the case of tobacco maker logos, their reproduction is in no way intended as promotion of the products or brands involved. The Yamaha Motor group accepts no responsibility regarding the damaging effects of smoking on health, etc.