1997 NEW PAS (PX24)
Collection items
(1997 / Electrically Power Assisted Bicycle)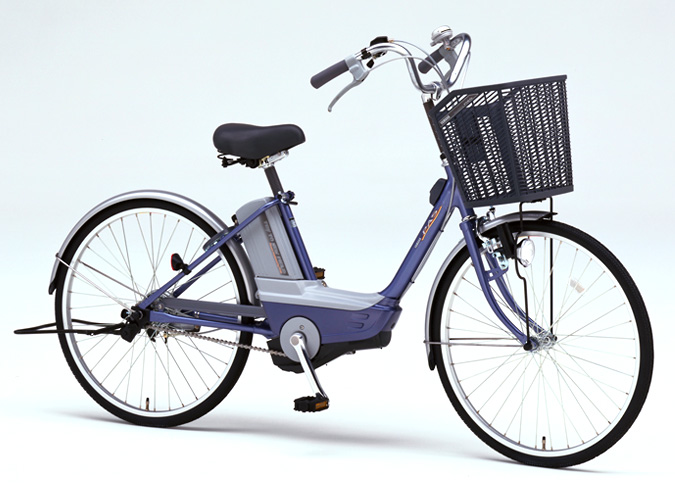 In response to the growing number of electrically power assisted bicycle model entries by other makers, the NEW PAS was designed from the ground up for greater user-friendliness and ease of use. It featured a U-shaped frame for getting on and off smoothly, a battery that could be charged while inserted or removed from the bicycle, a 3-lamp charge level indicator, a charger with refresh-charge function and more. With all this at a price of less than 100,000 yen, it offered a light and simple new model choice at a very reasonable price.
Overall length × width × saddle height: 1,790mm × 540mm × 738-910mm
Weight: 26kg
Motor type: DC brush type
Rated output: 235W
Running distance per charge: About 30km (general roads)
Price: ¥99,800
*All figures, etc. in a model's description or specifications are from when the model was originally released.