1963 STR-18
Collection items
(1963 / Marine Product)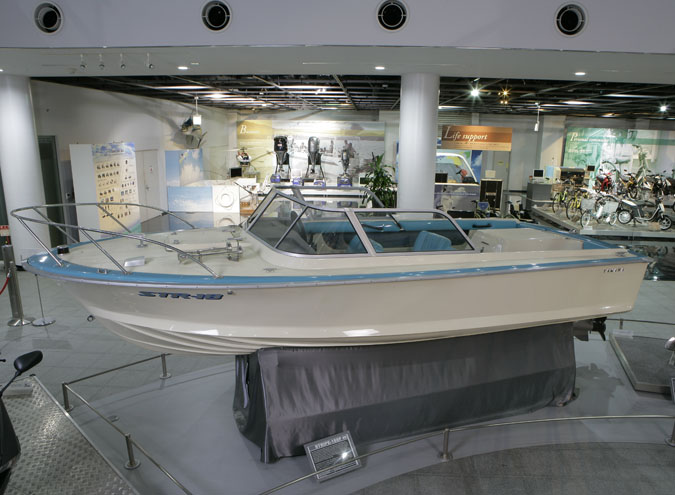 This large motorboat was a production version of Yamaha Motor's ocean-going race boats that had won the Osaka–Tokyo Pacific 1,000 km Motorboat Marathon Race in 1962, directly employing their technology and know-how. Its main characteristic is the deep, 25-degree V-shaped hull design, and it exhibited superior planing performance and wave shock absorbency that allowed it to withstand the rough waves of ocean boating. This boat was named "Stripe" due to the eight spray strips that run down its hull, which would become the standard hull specification for Yamaha large boats.
Overall length × width × depth: 5.50m × 2.26m × 0.97m
Engine mounted: 125.0kW (170.0PS) × 1
Passenger capacity: 10
*All figures, etc. in a model's description or specifications are from when the model was originally released.