1965 P-7A
Collection items
(1965 / Marine Product)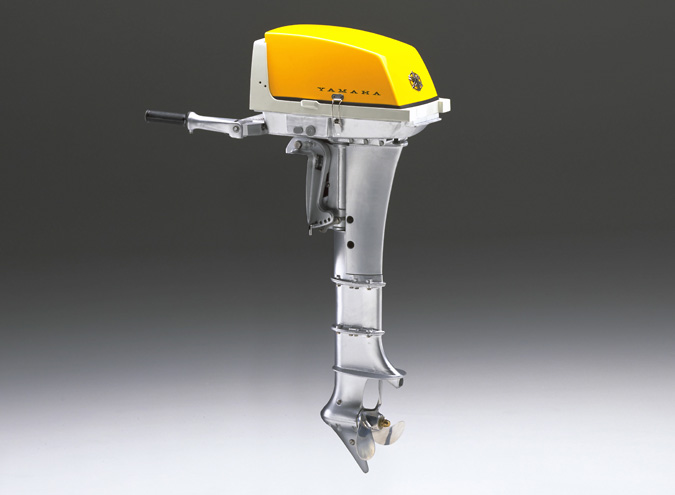 This was the successor model to Yamaha's first outboard motor, the P-7. While inheriting features from the P-7 such as its transmission with forward and reverse gears and capability of being able to switch between gasoline or kerosene fuel, detail improvements were made throughout the engine, resulting in refined performance and specifications that made it more capable in both pleasure boating and commercial fishing use. The model sold overseas was known as the "P-7A" while it was called the "P-70" in Japan.
Engine type: Air-cooled, 2-stroke, single-cylinder, 123cm³
Maximum power output: 5.2kW (7.0PS) / 5,500r/min
Weight: Approx. 30kg
*Overseas market model
*All figures, etc. in a model's description or specifications are from when the model was originally released.