1960 P-7
Collection items
(1960 / Marine Product)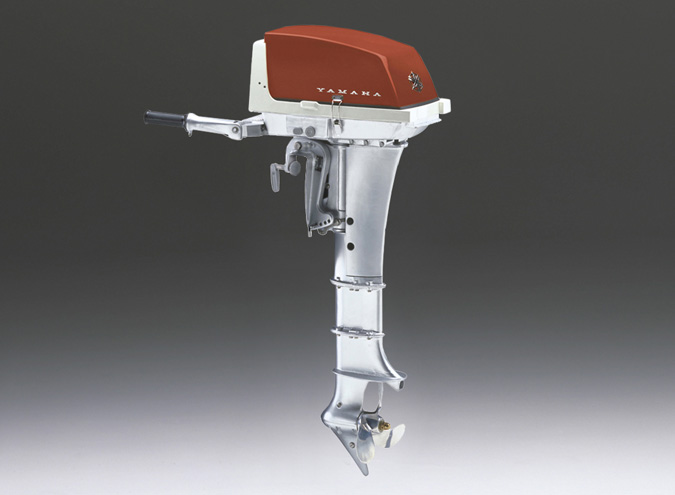 Yamaha Motor turned its attention to outboard motors as a new product category to add to its motorcycle business and the P-7 was the first outboard model Yamaha developed in this endeavor. Based on small engines originally developed for motorcycles, this model shared several parts with Yamaha's motorcycles and had specifications and performance that made it capable in both pleasure boating and commercial fishing use, like a transmission with forward and reverse gears and the capability of being able to switch between gasoline or kerosene fuel. It was a major first step towards the subsequent development of Yamaha's marine product business.
Engine type: Air-cooled, 2-stroke, single-cylinder, 123cm³
Maximum power output: 5.2kW (7.0PS) / 5,500r/min
Weight: Approx. 30kg
Price: ¥68,000
*All figures, etc. in a model's description or specifications are from when the model was originally released.