1960 CAT-21
Collection items
(1960 / Marine Product)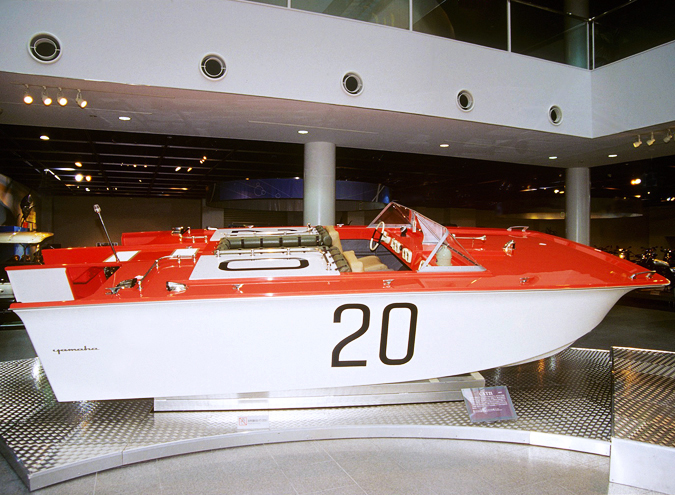 The CAT-21 was released alongside the RUN-13 as one of Yamaha Motor's first production FRP boats. It adopted the catamaran shape (twin hull) that was achieving good results in boat races in the U.S. at the time, and won the inaugural Tokyo–Osaka Pacific 1,000 km Motorboat Marathon Race in 1961. The model for general consumers featured a ride with an excellent feeling of lateral stability and a soft ride, and became very popular as a cruising boat.
Overall length × width × depth: 6.90m × 3.33m × 1.13m
Maximum engine horsepower: 58.8kW (80PS) × 2
Passenger capacity: 8–16
Price: ¥770,000 (excluding engine)
*Standard spec
*All figures, etc. in a model's description or specifications are from when the model was originally released.