1978 G1-AM
Collection items
(1978 / Golf Car)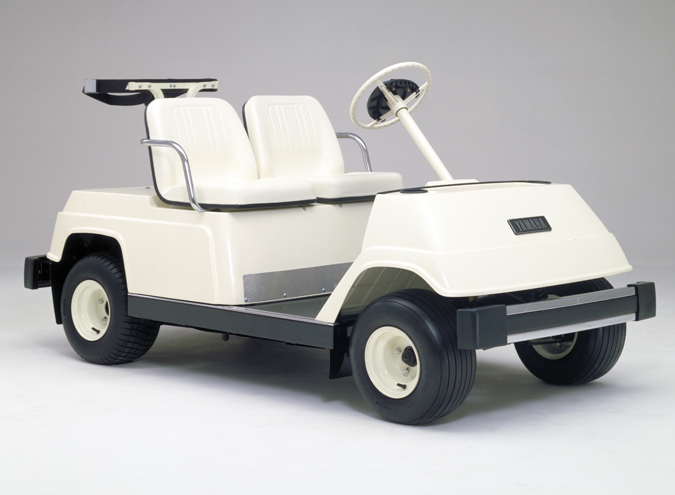 As the successor to the compact, lightweight and powerful YG-292, this golf car was powered by a 2-stroke gasoline engine. It featured the "Autolube" separate oil supply system that removed the need to mix oil and gasoline, a steering wheel with an easy-to-grip rounded shape, a parking brake and more, giving it excellent performance, comfort and good serviceability. Debuting in 1978, this model paved the way for golf car exports overseas and acted as a catalyst contributing to the strong reputation of Yamaha golf cars around the globe. The model on display is a further matured model launched in 1984 with detail improvements.
Overall length × width × height: 2,403mm × 1,140mm × 1,181mm
Engine type: Air-cooled, 2-stroke, single-cylinder, 215cm³
Maximum load capacity: 340kg
*All figures, etc. in a model's description or specifications are from when the model was originally released.