1979 ET500
Collection items
(1979 / Generator)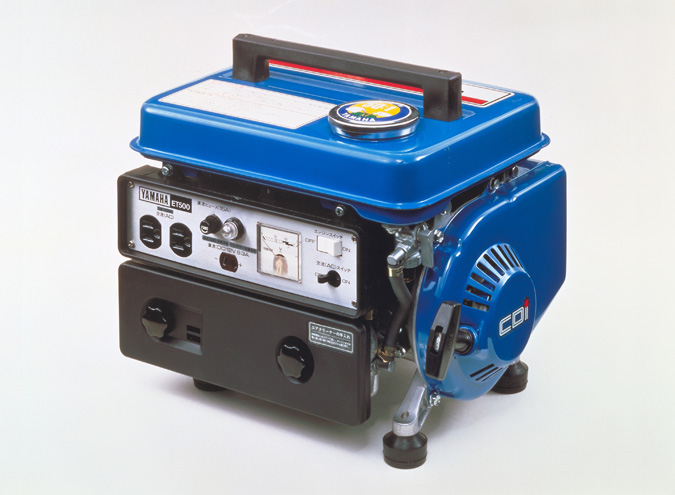 This was a compact, lightweight, quiet-running 500W class generator developed with a wide range of uses in mind, from leisure use to light commercial applications. From this model onwards, Yamaha Motor did away with the brush-type alternator that would wear down over time, and developed and manufactured its own brushless excitation-type alternator.
Engine type: Air-cooled, 2-stroke, single-cylinder, 49.9cm³
Rated voltage / current: 100V / 5A(60Hz)・4A(50Hz)
Weight: 21kg
Price: ¥70,000
*All figures, etc. in a model's description or specifications are from when the model was originally released.