1987 ET300
Collection items
(1987 / Generator)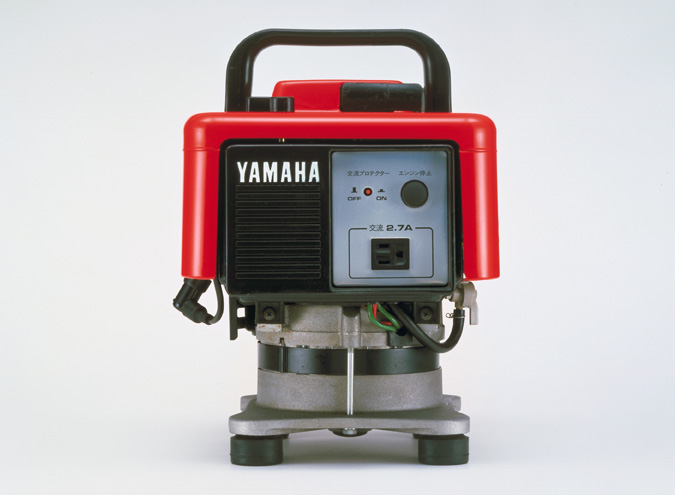 This 300W class generator served in a wide range of uses, from outdoor leisure like fishing and camping to emergency use. It was a powered-up version of the ET250, a model known for its simple operation, unique exterior design, light weight, compactness and overall unit quietness. These features expanded the range of practical uses.
Engine type: Air-cooled, 2-stroke, single-cylinder, 32.6cm³
Rated voltage / current: 100V / 2.7A(60Hz)
Weight: 13kg
Price: ¥44,800
*All figures, etc. in a model's description or specifications are from when the model was originally released.