1982 TOYOTA 1G-GEU
Collection items
(1982 / Automobile & Engine)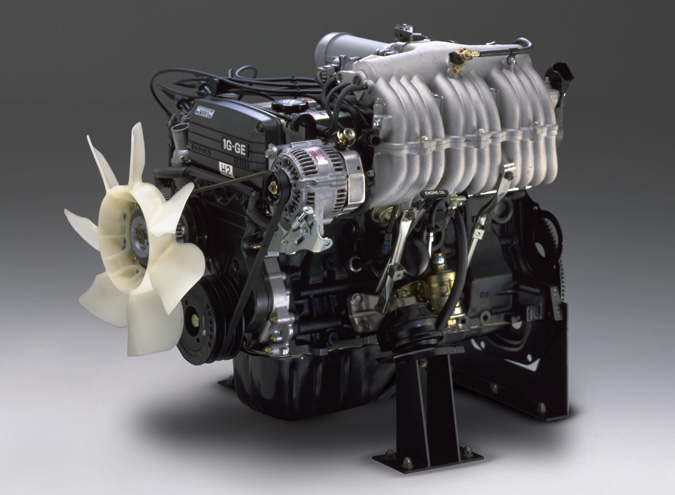 This 2,000cc straight-six engine was developed by Yamaha Motor based on the Toyota 1G engine. In an era when the DOHC format itself was only used on engines for high-performance cars, and then usually with two valves per cylinder, this DOHC engine made the leap to four valves per cylinder. At the time when the Japanese economy and society were beginning to enter a mature stage, the 1G-GEU was first mounted on the Toyota Soarer, a model that pioneered the coming boom in a new type of deluxe model known in Japan as "high-society cars," and completely changed the image of deluxe cars in the market. This engine won high praise as the power unit behind the Soarer's quality ride, receiving the Japan Society of Mechanical Engineers Award.
Engine type: Liquid-cooled, 4-stroke, DOHC, 4-valve, in-line 6-cylinder, 1,988cm³
Maximum power output: 117.7kW (160.0PS) / 6,400r/min
Maximum torque: 166.7N・m (17.0kgf・m) / 4,000r/min
*All figures, etc. in a model's description or specifications are from when the model was originally released.