2011 Lexus LFA (1LR-GUE)
Collection items
(2011 / Automobile & Engine)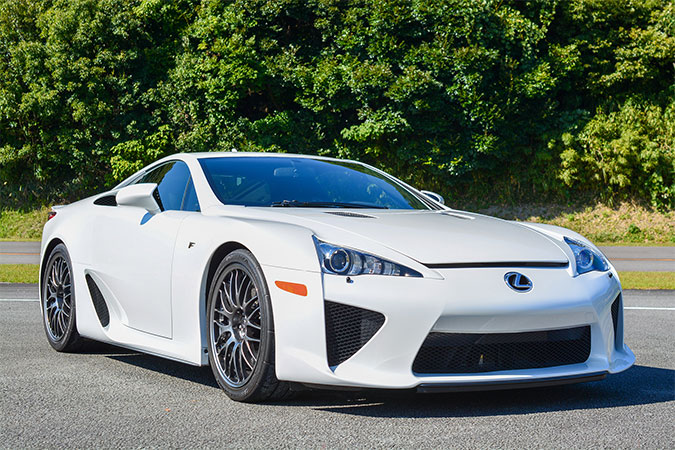 Over the years, Yamaha Motor has co-developed and produced under commission numerous automobile engines for Toyota Motor Corp. Of those, one of the most high-end projects was the 1LR-GUE 4.8L V10 engine for the LFA, the flagship supercar of Toyota's Lexus luxury brand. Coupled to a 6-speed automated sequential transmission, its performance could accelerate the car to 100 km/h in a mere 3.7 seconds. The car's exhaust note—likened to the roar of an angel—was also tuned with the cooperation of Yamaha Corporation. With just 500 of these cars to be produced over roughly two years, Yamaha adapted its cell production method to assemble one engine per day to meet the high quality demands for this engine, and each has an aluminum plate bearing the name of the craftsman that hand-assembled the unit to serve as proof of the high-level work performed.
Overall length × width × height: 4,5050mm × 1,895mm × 1,220mm
Weight: 1,480kg
Engine type: Liquid-cooled, 4-stroke, DOHC, V10, 4,805cm³
Transmission: 6-speed
Maximum power output: 412.0kW(560PS)/8,700r/min
Maximum torque: 480N・m(48.9kgf・m)/5,000r/min
*All figures, etc. in a model's description or specifications are from when the model was originally released.
*The vehicle on display is a prototype used in development and differs from the production model.