1985 0X66
Collection items
(1985 / Automobile & Engine)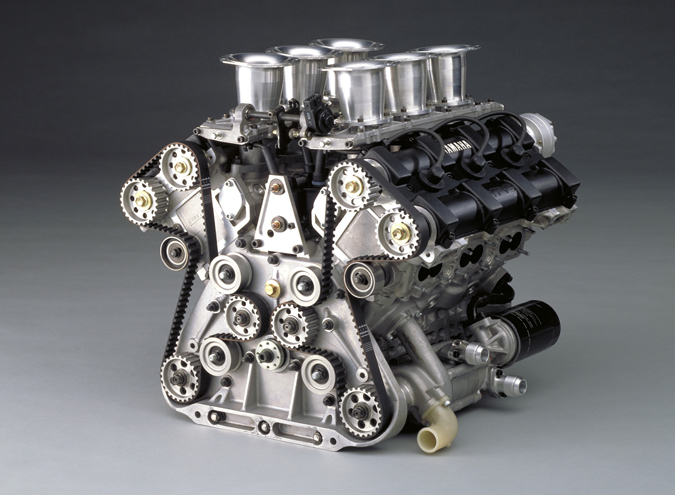 This commercial racing engine was developed for use in the F2 series, which was the pinnacle of automobile racing in Japan at the time. A balance between power in excess of 330PS and driver-friendly performance was achieved by utilizing a lightweight, compact 75-degree V6 layout, a high-rpm ultra-short stroke design, a DOHC 5-valve format and more. It was used from 1985 in the Japan F2 series and other races, and in 1986, Geoff Lees won the Fuji Grand Champion Series title driving with this engine.
Engine type: Liquid-cooled, 4-stroke, DOHC, 5-valve, V6, 1,995cm³
Maximum power output: Over 242.7kW (330.0PS) / 11,000r/min
Maximum torque: Over 225.6N•m (23.0kgf•m) / 9,000r/min
*All figures, etc. in a model's description or specifications are from when the model was originally released.