1997 0X11A
Collection items
(1997 / Automobile & Engine)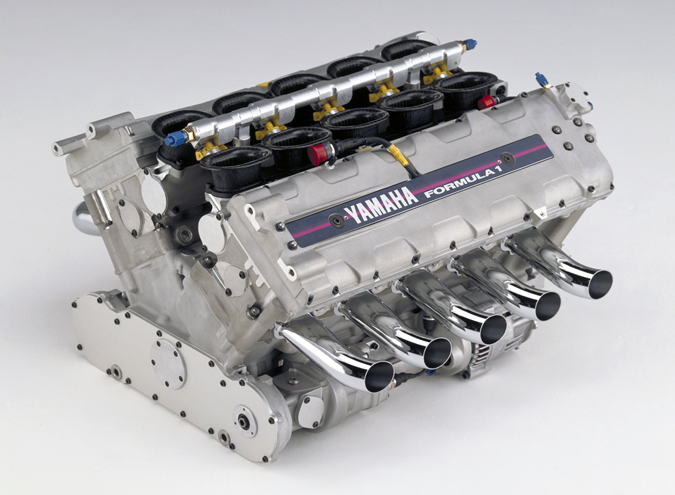 Yamaha Motor concluded its F1 race participation with this 3,000cc V10 engine. It was a complete redesign of the 1995 0X10C power unit to make it a more lightweight and compact engine with high-revving characteristics and high power output. In 1996, it appeared from the opening race in the Tyrrell Yamaha team's machine. In 1997, it evolved to specs C and D, and Damon Hill of the Arrows Yamaha team took 2nd in the Hungary GP driving with it.
Engine type: Liquid-cooled, 4-stroke, DOHC, 4-valve, V10, 2,996cm³
Weight: Under 105kg
*All figures, etc. in a model's description or specifications are from when the model was originally released.