Detail
Yamaha press releases on our motor sports racing activities
Yamaha and Razgatlıoğlu to Part Ways at End of 2023 WorldSBK Season
May 22, 2023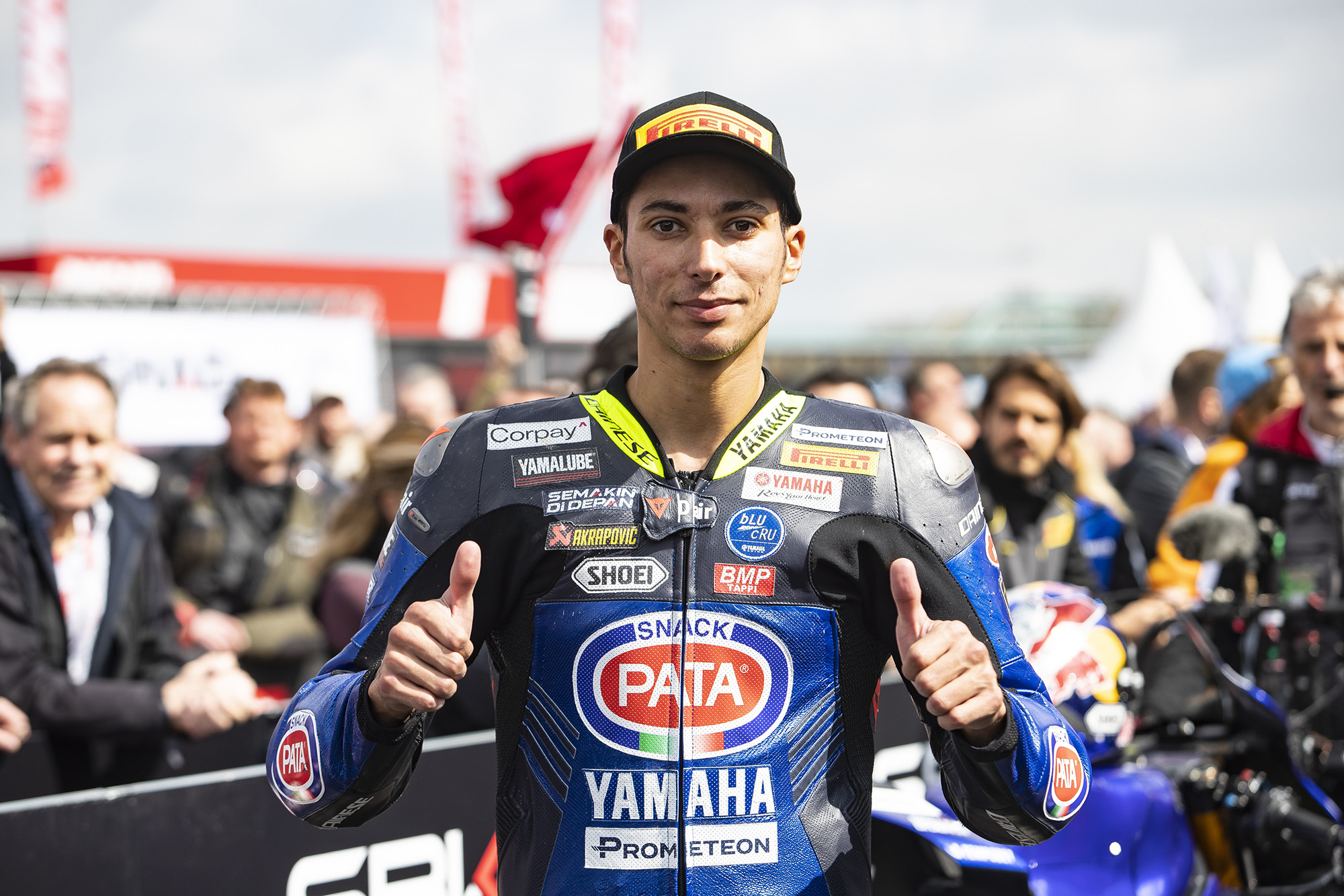 May 22, 2023—The 2021 Superbike World Champion, Toprak Razgatlıoğlu, will leave the Pata Yamaha Prometeon WorldSBK Team at the end of the 2023 season as he and Yamaha amicably end their successful four-year relationship together, with the Turkish rider seeking a new challenge for 2024.

Razgatlıoğlu's potential on two wheels was clear from a young age. He won several national Turkish Motocross Championship titles as a child before being crowned European Superstock 600 Champion on his first attempt in 2015. Moving up to the Superbike World Championship in 2018, he became the first Turkish rider to score a podium and record a win in the class before signing with Yamaha for the 2020 season.

Razgatlıoğlu got his Yamaha career off to a stunning start, winning on his debut at Phillip Island in 2020, before taking two more convincing victories in Estoril at the end of the year on his way to fourth in the championship standings.

The 2021 season bore witness to one of the greatest title battles in WorldSBK history, with Razgatlıoğlu facing off with Jonathan Rea for the world championship crown. Ultimately, the Turkish rider reigned supreme, taking 13 victories, 29 podiums and three pole positions to lift the 2021 Superbike World Championship, ending Rea's six-year reign as champion and securing Yamaha's first title in the class since Ben Spies in 2009.

In 2022, the Turkish star was again locked in a fierce championship battle alongside Rea and Ducati's Alvaro Bautista. Razgatlıoğlu missed out on a second consecutive title but ended the season with more wins (14) than in 2021, as well as 29 podiums, and four pole positions. He also became Yamaha's most successful rider in WorldSBK history with 30 victories, surpassing the previous record held by Noriyuki Haga.

The 2023 season has seen the Turkish rider show incredible consistency and pace, with the 26-year-old currently second in the overall standings, having secured one victory and ten further podiums in the first 12 races.

However, after four seasons, one world title, 31 race wins, and 47 other appearances on the podium with Yamaha in WorldSBK, Razgatlıoğlu has decided to take on a new challenge in 2024 and will exit the Pata Yamaha Prometeon WorldSBK Team at the end of this season. At the same time, both Yamaha and Razgatlıoğlu remain fully committed to fighting for the 2023 WorldSBK title.

Yamaha would like to thank Razgatlıoğlu for his immense contribution to Yamaha's sporting success in WorldSBK and to take this opportunity to wish him the best of luck in his future endeavours.
Andrea Dosoli: Road Racing Manager, Yamaha Motor Europe
"We will be sorry to see Toprak leave Yamaha at the end of this season. We wanted to continue what has been an incredibly successful partnership, with the obvious highlight being the triple crown of rider, manufacturer, and team world titles that we won together in 2021. We made what we felt was an offer that properly reflected Toprak's value as a rider and an ambassador for Yamaha, as well as the competitiveness of our racing package and our racing strategy within the WorldSBK platform. However, as the negotiations progressed it became apparent to both parties that Toprak is motivated to embrace a new challenge in 2024 and we respect his decision. Although our paths will diverge at the end of the year, we are now fully focused on the battle for the 2023 WorldSBK title, which resumes shortly in Misano. Finally, I would like to thank Toprak on behalf of Yamaha but also personally, for his invaluable contribution to our WorldSBK project. His first World Championship title in 2021 was a just reward for him but also for all the people who, since we returned to WorldSBK in 2016, have worked so hard to make this project a success. It is a memory that everyone at Yamaha will cherish. We wish Toprak every success for the future but, for now, we have a job to finish."
Toprak Razgatlıoğlu: Pata Yamaha Prometeon WorldSBK Team
"I want to say to the whole Yamaha family a very big thank you for the love and respect they have shown me. To win the world championship was my dream when I signed with Yamaha, and we reached that goal together. For next season I feel I need a new challenge and while there was an opportunity in MotoGP, I didn't feel the same connection with the MotoGP bike that I have with the superbike. But if I am to stay in WorldSBK then I need a new target, a new ambition. I am sorry to leave Yamaha, both the brand and the people, as we have a very good relationship, but change is part of any sport and normal for any professional. So, a big thank you to Yamaha Motor Company, Yamaha Motor Europe, Yamaha Motor Turkiye, the Pata Yamaha Prometeon WorldSBK Team and especially to my crew, who have all worked so hard for me."