Detail
Yamaha press releases on our motor sports racing activities
Introducing Yamaha's Factory and Supported Teams and Riders for 2023
February 8, 2023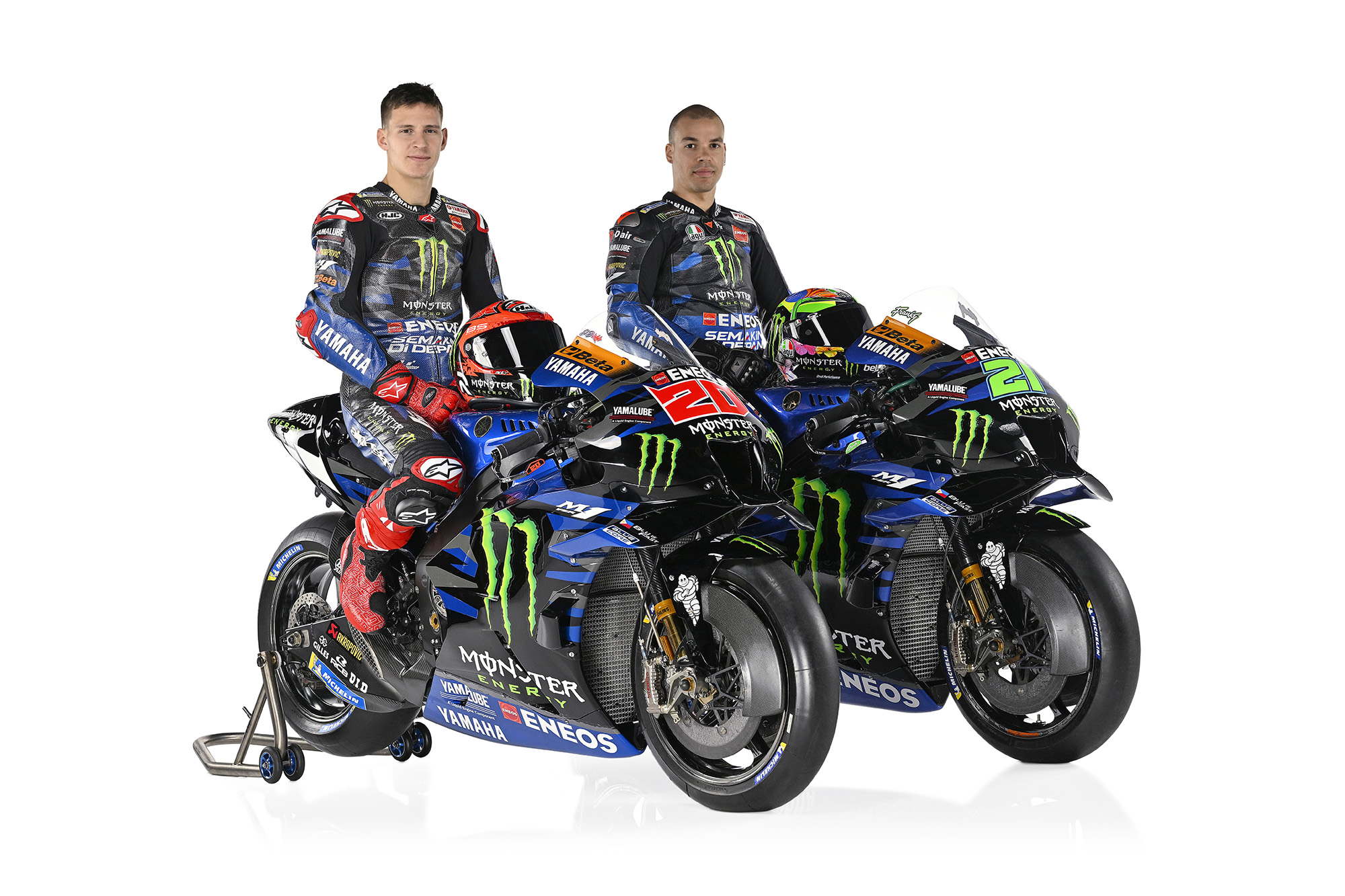 February 8, 2023 –Yamaha Motor Co., Ltd.'s racing program in 2023 is based on three main goals: enhancing the value of the Yamaha brand, developing advanced technologies for our production machines, and promoting the healthy growth of motorsports.

In 2022, Yamaha riders fought hard but narrowly missed out on title wins in several categories. In the MotoGP World Championship, Fabio Quartararo finished 2nd overall; Toprak Razgatlıoğlu also took 2nd in the World Superbike Championship; and Yamaha riders finished as the runner-up in the Motocross World Championship's MXGP and MX2 classes.

However, Yamaha did win several titles around the world, including the AMA Supercross Championship, where Eli Tomac delivered Yamaha our first premier 450SX class title in 13 years, before going on to win the AMA Motocross Championship title as well. It was also a fifth straight title for Yamaha in 250SX West, in addition to titles in the World Supersport Championship and in MotoAmerica. In the All Japan Road Race Championship, Katsuyuki Nakasuga took his 11th career JSB1000 title, while in the All Japan Motocross Championship, Toshiki Tomita brought Yamaha our first IA1 premier class title since 2011. Australian Jay Wilson handily won the 250cc IA2 title as well, delivering Yamaha a double crown in domestic motocross.

In 2023, we are aiming for better results than last year, even as the times change and we ramp up efforts around the world toward achieving carbon neutrality. We will strive to create new value through the development of advanced technologies, placing a particular focus on All Japan series motorsports.

More specifically, the TY-E 2.0 that debuted last year has been updated to the new TY-E 2.1 and will be ridden by Kenichi Kuroyama full time in the All Japan Trials Championship's premier IA Super class. Through its development, our goal is to acquire technology that will lead to the production of electric motorcycles, and toward developing electric motorcycles that improve on internal combustion engined motorcycles in terms of performance and fun.

In the All Japan Road Race Championship, the YZF-R1 will be equipped with new performance parts intended for subsequent general sale, which will be further developed as we compete for victories. Work on Yamaha's Electric Power Steering (EPS)—which has been undergoing development in the All Japan Motocross Championship—is also set to continue with a new development team assembled for this year to work hard on creating new value through this electric steering system.

Yamaha's bLU cRU program, which has been underway for several years now, will again be run this year as a way to promote the spread of racing and develop young riders.

Former World Superbike rider Kohta Nozane will ride for the Yamaha VR46 Master Camp Team, which has been competing in the Moto2 World Championship since last season. This move sets a great example for up-and-coming Yamaha riders in Asia, giving them motivation and showing that it is possible to move from regional competitions to the world stage.

Valentino Rossi's VR46 Riders Academy will once again hold Master Camp events in conjunction with Yamaha Motor subsidiaries with the goal of discovering and developing the next generation of road racers. Yamaha Motor Europe N.V. and other companies will also be involved in coordinating and running bLU cRU activities.

The European bLU cRU program enjoyed significant success in 2022, winning the prestigious Fédération Internationale de Motocyclisme (FIM) Award for the Future. The same season also saw the first bLU cRU rider crowned World Champion, with young Spanish rider Alvaro Diaz clinching the FIM Supersport 300 World Championship title at the final round in Portimao. In 2023 the program continues to grow, with more than 600 young riders set to race as part of the bLU cRU throughout Europe.

Yamaha will work to strengthen our unique step-up structure to develop promising young riders—in both on and off-road disciplines—in regions and countries around the world.

We will also continue to strengthen bLU cRU activities in Japan. In road racing, the top-ranked Yamaha riders in the JP250 Cup held alongside All Japan events will be sent to the R3 bLU cRU European Championship put on by Yamaha Motor Europe N.V. the following year. The aim is to discover talent capable of competing on the world stage and to develop top Japanese riders.

In motocross, the training camps begun last year with instruction by Jay Wilson will continue in 2023. More camps will be held than last year with the aim of developing not only future factory Yamaha riders and development riders but also bringing more energy to the All Japan Motocross Championship.

Through our motorsports programs in 2023, we will be aiming for strong race results while doing our best to promote and cultivate our branding and technological development. We hope to give Yamaha fans the world over something to cheer about.
Road Racing
The Monster Energy Yamaha MotoGP team will contest the 2023 MotoGP World Championship—road racing's pinnacle series—with 2021 World Champion Fabio Quartararo, who fought a close battle to finish runner-up last season, and Franco Morbidelli, who ended last year in 19th. With the addition of sprint races to this season's race calendar, they will have their sights sets on claiming the title over a record 21 race weekends covering 42 races.

A livery featuring title sponsor Monster Energy will adorn the team's 2023 YZR-M1 machines and is shared with Yamaha's top teams in AMA Supercross and the Motocross World Championship.

The Yamaha VR46 Master Camp Team will continue to compete in the Moto2 World Championship, with a rider lineup consisting of Manuel Gonzalez, who finished 16th last season after taking three top-five finishes in his rookie season, and newcomer Kohta Nozane, who will contest Moto2 for the first time after winning the 2020 All Japan JSB1000 title and racing two seasons in the World Superbike Championship. The pair will try to grow as racers as they go up against a talented field of rivals all vying for a spot in MotoGP.

Riding in the World Superbike Championship for the Pata Yamaha Prometeon WorldSBK Official Team are Toprak Razgatlıoğlu, who finished second overall and surpassed his 2021 win tally with 14 wins in 2022, and Andrea Locatelli, who finished 5th last season.

The GYTR GRT Yamaha WorldSBK Team head into the 2023 season with an all-new lineup. Joining the team are Dominique Aegerter, who dominated the World Supersport Championship with back-to-back titles in 2021 and 2022, and Remy Gardner, a former Moto2 World Champion who finished 23rd overall in MotoGP as a rookie.

Including Aegerter's two title victories in 2021 and 2022, Yamaha has stood atop the World Supersport Championship six times in a row. For 2023, there will be many riders—including some from Yamaha Motor Europe N.V. supported teams—looking to extend Yamaha's winning streak to seven aboard YZF-R6 machinery.

2022 was a successful season in the World Supersport 300 Championship, with Yamaha securing both the rider and manufacturer titles for the first time since 2017. In 2023 six teams and 12 riders will contest the championship with the Yamaha YZF-R3, including the 2022 R3 bLU cRU European Cup Champion, Brazilian Enzo Valentim, and four other graduates from the same series.

In the Endurance World Championship, the Yamalube YART Yamaha EWC Official Team finished 2022 in 6th overall and will again compete this year aboard their #7 YZF-R1. The rider lineup remains unchanged with Niccolò Canepa, Karel Hanika, and Marvin Fritz. The team's challenge will be to win a title for Yamaha for the first time since 2017.

In the MotoAmerica AMA/FIM North American Road Racing Championship, the Fresh N' Lean Progressive Attack Performance Yamaha Racing team will compete in the premier Superbike class on the YZF-R1. Racing once again for the team are Jake Gagne, who won his second title in a row last season and is aiming for a third in 2023, and Cameron Petersen, who finished third overall in 2022.

In the Asia Road Racing Championship (ARRC), Yamaha Gen bLU Racing Team ASEAN will be competing in the top two classes of ASB1000 and SS600. In ASB1000, Kasma Daniel Kasmayudin, who fought for the title last season and finished 3rd, will line up alongside Keminth Kubo, who competed in the Moto2 World Championship last year. Riding YZF-R1Ms, the team's new roster will seek to win a title in the ASB1000 class.

In SS600, Soichiro Minamimoto, a rider with experience in the All Japan ST600 and ST1000 classes as well as the ARRC, will team up with Ahmed Afif Amran, who also has extensive ARRC experience, finishing 8th overall in the SS600 class in 2019. Both will be riding YZF-R6s and aiming to add a SS600 title to an ASB1000 title in 2023.
Motocross/Supercross
The Monster Energy Yamaha Factory MXGP Team is set to contest the Motocross World Championship's premier MXGP class. The team will retain its lineup of 2022 vice champion Jeremy Seewer, 4th-ranked Maxime Renaux, and 5th-ranked Glenn Coldenhoff.

The team's machine for the season will be the YZ450F-based YZ450FM. After securing the Constructor crown last season with 14 wins in total, the team's three riders want to go further by winning the first Rider title for Yamaha since 2015.

Lining up in the MX2 class for the Monster Energy Yamaha Factory MX2 Team will be Jago Geerts, who finished 2nd in 2022 after a close-fought contest, and Thibault Benistant, who finished 5th overall with four wins. Joining them in the team is Rick Elzinga, the reigning European Motocross EMX250 Champion. Riding the YZ250FM, their goal is none other than bringing the title back to Yamaha for the first time since 2021.

The Monster Energy Yamaha Star Racing 450 Team/250 Team is already competing in AMA Supercross as the season started on January 7 this year. The team's 450SX riders are Eli Tomac, who notched Yamaha's first title since 2009, and 11th place finisher Dylan Ferrandis. Joining them for select rounds will be 2021 250SX West Champion Justin Cooper. They will be riding the fully redesigned YZ450F with their sights set on a second consecutive title.

The 250SX team has seen a major shakeup in the offseason, with Levi Kitchen and Stilez Robertson competing in 250SX West, and Nate Thrasher, Jordon Smith, and Nick Romano and Haiden Deegan competing in 250SX East. All the riders will be on YZ250Fs and vying for a title in their respective series.

Kicking off at the end of May, the AMA Motocross Championship will be contested by the same Monster Energy Yamaha Star Racing 450 Team/250 Team that competes in Supercross. In 450MX, Ferrandis will ride the YZ450F to try and claim a back-to-back title, while in 250MX, Cooper, Kitchen, Robertson, Thrasher, Smith, Romano, and Deegan will all ride YZ250Fs in their title challenges.

Starting this season, the SuperMotocross World Championship (SMX) will be held in addition to Supercross and Motocross. Its three events between September and October will function as a playoff series to crown an "ultimate" AMA champion.

In the premier 450SX and 450MX classes, Yamaha riders will be aiming to win consecutive titles, while in the SuperMotocross World Championship, the rights to being the first-ever champion are on the line, so Yamaha's goal is to take the new AMA Triple Crown of series titles.
Main Yamaha Race Teams for 2023 *As of February 8, 2023.
Road Racing
Rider(s)
Team(s)
Machine
MotoGP World Championship
#20 Fabio Quartararo
Monster Energy Yamaha MotoGP
YZR-M1
#21 Franco Morbidelli
Moto 2 World Championship
#18 Manuel Gonzalez
Yamaha VR46 Master Camp Team
Kalex
#5 Kohta Nozane
World Superbike Championship
#54 Toprak Razgatlıoğlu
Pata Yamaha Prometeon WorldSBK Official Team
YZF-R1
#55 Andrea Locatelli
#77 Dominique Aegerter
GYTR GRT Yamaha WorldSBK Team
#87 Remy Gardner
#34 Lorenzo Baldassarri
GMT94 Yamaha WorldSBK Team
#28 Bradley Ray
Yamaha Motoxracing WorldSBK Team
World Supersport Championship
#94 Valentin Debise
GMT94 Yamaha WorldSSP Supported Team
YZF-R6
#19 Andrea Mantovani
Evan Bros Yamaha WorldSSP Supported Team
#9 Jorge Navarro
Ten Kate Yamaha WorldSSP Supported Team
#62 Stefano Manzi
#51 Anupab Sarmoon
Yamaha Thailand Racing Team
#39 Apiwat Wongthananon
Endurance World Championship
#7 Niccolò Canepa
Yamalube YART Yamaha EWC Official Team
YZF-R1
#7 Karel Hanika
#7 Marvin Fritz
MotoAmerica AMA/FIM North American Road Racing Championship
#1 Jake Gagne
Fresh N' Lean Progressive Attack Performance Yamaha Racing
YZF-R1
#45 Cameron Petersen
Asia Road Racing Championship: ASB1000 Class
#27 Kasma Daniel Kasmayudin
Yamaha Gen bLU Racing Team ASEAN
YZF-R1M
#81 Keminth Kubo
Asia Road Racing Championship: SS600 Class
#22 Soichiro Minamimoto
Yamaha Gen bLU Racing Team ASEAN
YZF-R6
#50 Ahmad Afif Amran
#56 Ratthapong Wilairot
Yamaha Thailand Racing Team
Asia Road Racing Championship: UB150 Class
#43 April King Mascardo
UMA MMR Yamaha Phillipine Team
Sniper150
#124 Gian Carlo Mauricio
#22 John Emerson Inguito
4S1M Yamaha Phillipine Team
Motocross/Supercross
Rider(s)
Team(s)
Machine
MXGP World Championship
#91 Jeremy Seewer
Monster Energy Yamaha Factory MXGP Team
YZ450FM
#959 Maxime Renaux
#259 Glenn Coldenhoff
MX2 World Championship
#93 Jago Geerts
Monster Energy Yamaha Factory MX2 Team
YZ250FM
#198 Thibault Benistant
#44 Rick Elzinga
AMA Supercross: 450cc Class
#1 Eli Tomac
Monster Energy Yamaha Star Racing 450 Team
YZ450F
#14 Dylan Ferrandis
#32 Justin Cooper
AMA Supercross: 250cc Class
#43 Levi Kitchen
Monster Energy Yamaha Star Racing 250 Team
YZ250F
#40 Stilez Robertson
#29 Nate Thrasher
#54 Nick Romano
#58 Jordon Smith
#238 Haiden Deegan
AMA Motocross: 450cc Class
#14 Dylan Ferrandis
Monster Energy Yamaha Star Racing 450 Team
YZ450F
AMA Motocross: 250cc Class
#32 Justin Cooper
Monster Energy Yamaha Star Racing 250 Team
YZ250F
#43 Levi Kitchen
#40 Stilez Robertson
#29 Nate Thrasher
#54 Nick Romano
#58 Jordon Smith
#238 Haiden Deegan
2023 Rider Profiles
Road Racing
MotoGP World Championship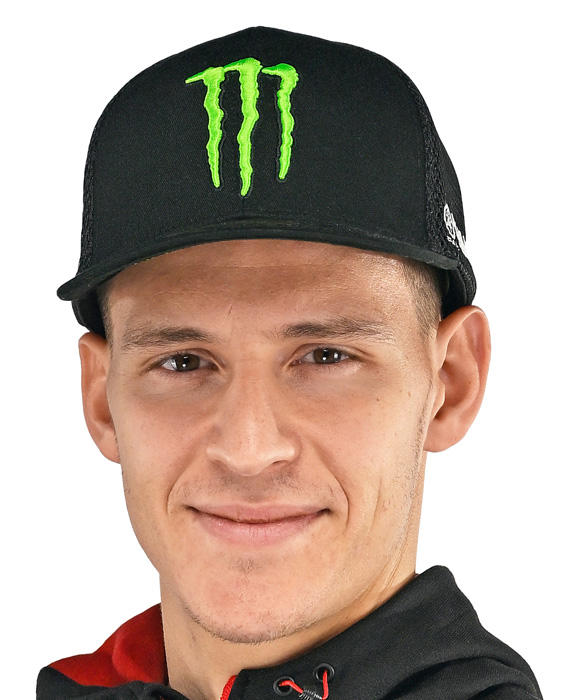 #20 Fabio Quartararo
| | |
| --- | --- |
| Nationality | French |
| Born | April 20, 1999 |
| Racing team | Monster Energy Yamaha MotoGP |
| | |
| --- | --- |
| 2015 | 10th in Moto3 World Championship |
| 2016 | 13th in Moto3 World Championship |
| 2017 | 13th in Moto2 World Championship |
| 2018 | 10th in Moto2 World Championship |
| 2019 | 5th in MotoGP World Championship |
| 2020 | 8th in MotoGP World Championship |
| 2021 | MotoGP World Champion |
| 2022 | 2nd in MotoGP World Championship |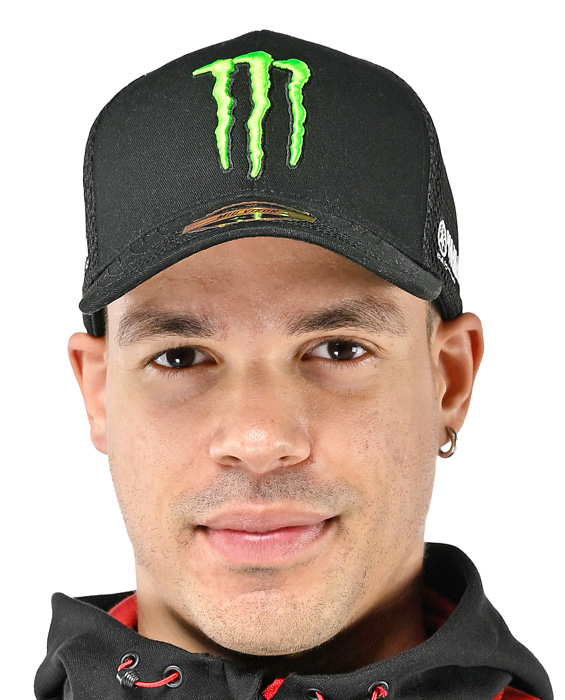 #21 Franco Morbidelli
| | |
| --- | --- |
| Nationality | Italian |
| Born | Dec. 4, 1994 |
| Racing team | Monster Energy Yamaha MotoGP |
| | |
| --- | --- |
| 2014 | 11th in Moto2 World Championship |
| 2015 | 10th in Moto2 World Championship |
| 2016 | 4th in Moto2 World Championship |
| 2017 | Moto2 World Champion |
| 2018 | 15th in MotoGP World Championship |
| 2019 | 10th in MotoGP World Championship |
| 2020 | 2nd in MotoGP World Championship |
| 2021 | 17th in MotoGP World Championship |
| 2022 | 19th in MotoGP World Championship |
Moto2 World Championship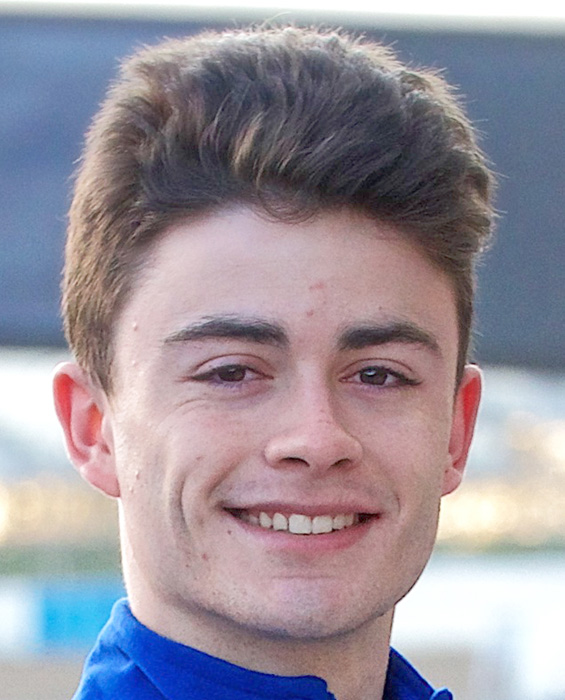 #18 Manuel Gonzalez
| | |
| --- | --- |
| Nationality | Spanish |
| Born | Aug. 4, 2002 |
| Racing team | Yamaha VR46 Master Camp Team |
| | |
| --- | --- |
| 2018 | 6th in World Supersport 300 Championship |
| 2019 | World Supersport 300 Champion |
| 2020 | 7th in World Supersport Championship |
| 2021 | 3rd in World Supersport Championship |
| 2022 | 16th in Moto2 World Championship |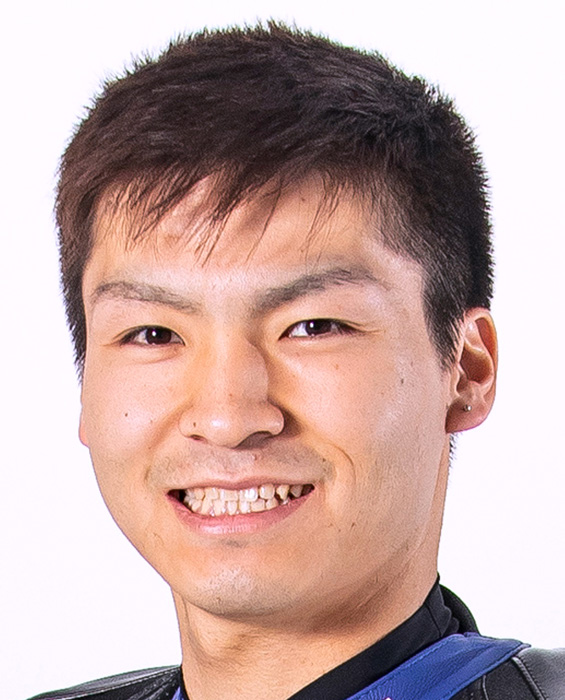 #5 Kohta Nozne
| | |
| --- | --- |
| Nationality | Japanese |
| Born | Oct. 29, 1995 |
| Racing team | Yamaha VR46 Master Camp Team |
| | |
| --- | --- |
| 2010 | 9th in All Japan Road Race Championship J-GP3 class |
| 2011 | 7th in All Japan Road Race Championship J-GP2 class |
| 2012 | 3rd in All Japan Road Race Championship J-GP2 class |
| 2013 | All Japan J-GP2 Champion |
| 2014 | 8th in All Japan Road Race Championship JSB1000 class |
| 2015 | 7th in All Japan Road Race Championship JSB1000 class |
| 2016 | 5th in All Japan Road Race Championship JSB1000 class |
| 2017 | 5th in All Japan Road Race Championship JSB1000 class |
| 2018 | 4th in All Japan Road Race Championship JSB1000 class |
| 2019 | 3rd in All Japan Road Race Championship JSB1000 class |
| 2020 | All Japan JSB1000 Champion |
| 2021 | 14th in World Superbike Championship |
| 2022 | 20th in World Superbike Championship |
World Superbike Championship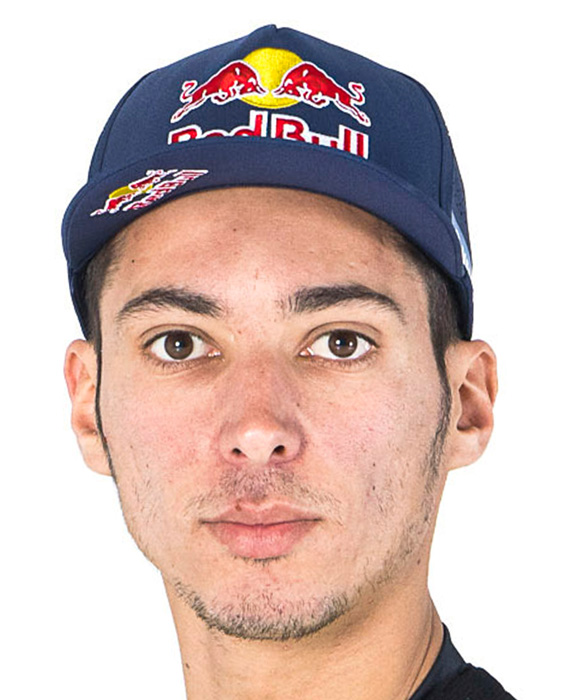 #54 Toprak Razgatlıoğlu
| | |
| --- | --- |
| Nationality | Turkish |
| Born | Oct. 16, 1996 |
| Racing team | Pata Yamaha Prometeon WorldSBK Official Team |
| | |
| --- | --- |
| 2014 | 13th in European Superstock 600 Championship |
| 2015 | European Superstock 600 Champion |
| 2016 | 5th in FIM Superstock 1000 Cup |
| 2017 | 2nd in FIM Superstock 1000 Cup |
| 2018 | 9th in World Superbike Championship |
| 2019 | 5th in World Superbike Championship |
| 2020 | 4th in World Superbike Championship |
| 2021 | World Superbike Champion |
| 2022 | 2nd in World Superbike Championship |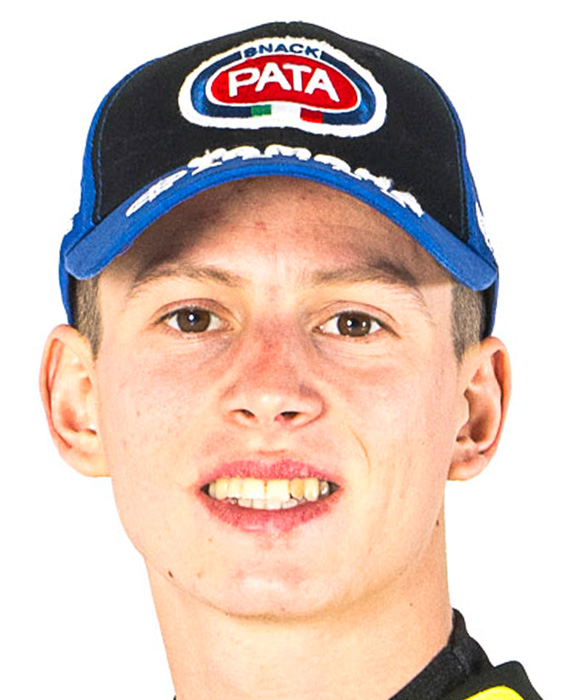 #55 Andrea Locatelli
| | |
| --- | --- |
| Nationality | Italian |
| Born | Oct. 16, 1996 |
| Racing team | Pata Yamaha Prometeon WorldSBK Official Team |
| | |
| --- | --- |
| 2014 | Contested Moto3 Championship |
| 2015 | 20th in Moto3 World Championship |
| 2016 | 9th in Moto3 World Championship |
| 2017 | 28th in Moto2 World Championship |
| 2018 | 15th in Moto2 World Championship |
| 2019 | 18th in Moto2 World Championship |
| 2020 | World Supersport Champion |
| 2021 | 4th in World Superbike Championship |
| 2022 | 5th in World Superbike Championship |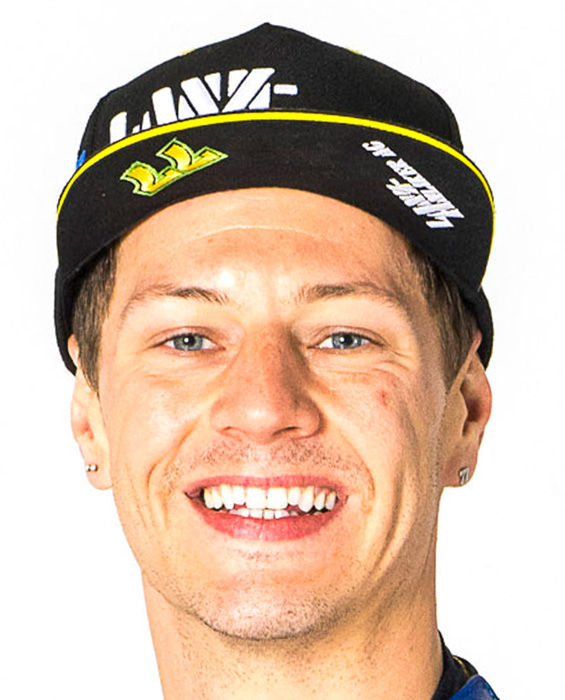 #77 Dominique Aegerter
| | |
| --- | --- |
| Nationality | Swiss |
| Born | Sept. 30, 1990 |
| Racing team | GYTR GRT Yamaha WorldSBK Team |
Racing career
2006
Rode in 125cc World Championship
2007
23rd in 125cc World Championship
2008
16th in 125cc World Championship
2009
13th in 125cc World Championship
2010
15th in Moto2 World Championship
2011
8th in Moto2 World Championship
2012
8th in Moto2 World Championship
2013
5th in Moto2 World Championship
2014
5th in Moto2 World Championship
2015
17th in Moto2 World Championship
2016
12th in Moto2 World Championship
2017
12th in Moto2 World Championship
2018
17th in Moto2 World Championship
2019
22nd in Moto2 World Championship
2020
28th in Moto2 World Championship
3rd in MotoE World Cup
2021
World Supersport Champion
2nd in MotoE World Cup
2022
World Supersport Champion
MotoE World Cup Champion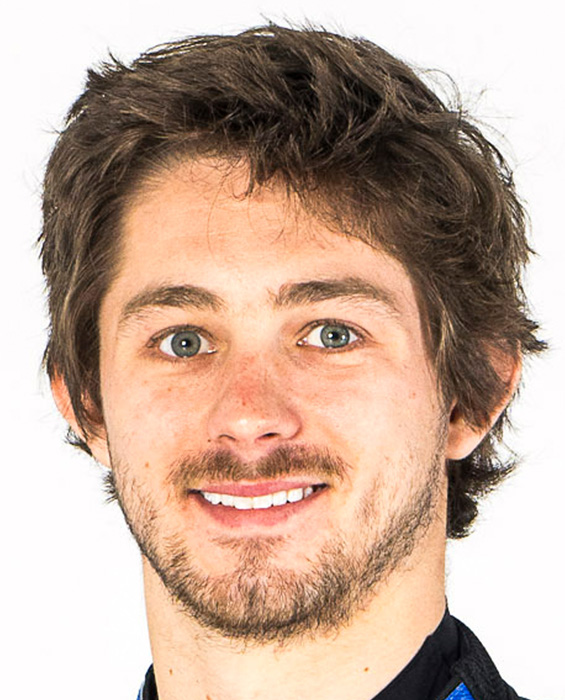 #87 Remy Gardner
| | |
| --- | --- |
| Nationality | Australian |
| Born | Feb. 24, 1998 |
| Racing team | GYTR GRT Yamaha WorldSBK Team |
| | |
| --- | --- |
| 2014 | 32nd in Moto3 World Championship |
| 2015 | 30th in Moto3 World Championship |
| 2016 | 26th in Moto2 World Championship |
| 2017 | 21st in Moto2 World Championship |
| 2018 | 19th in Moto2 World Championship |
| 2019 | 15th in Moto2 World Championship |
| 2020 | 6th in Moto2 World Championship |
| 2021 | Moto2 World Champion |
| 2022 | 23rd in MotoGP World Championship |
MotoAmerica AMA/FIM North American Road Racing Championship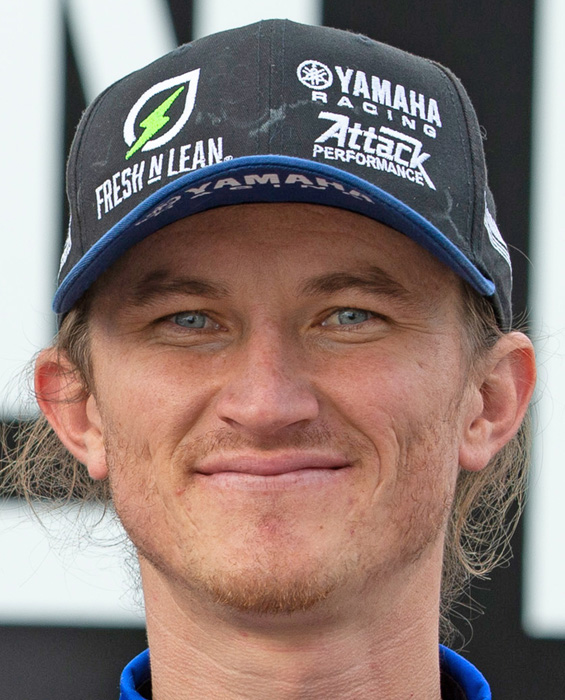 #1 Jake Gagne
| | |
| --- | --- |
| Nationality | American |
| Born | Aug. 27, 1993 |
| Racing team | Fresh N' Lean Progressive Attack Performance Yamaha Racing |
Racing career
2015
MotoAmerica Superstock 1000 Champion
2016
10th in MotoAmerica Superbike Championship
2017
24th in World Superbike Championship
11th in MotoAmerica Superbike
2018
17th in World Superbike Championship
2019
8th in MotoAmerica Superbike Championship
2020
2nd in MotoAmerica Superbike Championship
2021
MotoAmerica Superbike Champion
2022
MotoAmerica Superbike Champion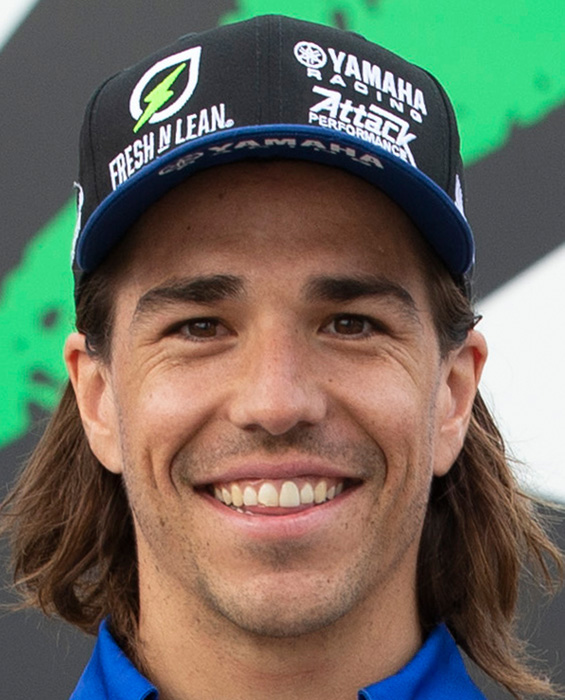 #45 Cameron Petersen
| | |
| --- | --- |
| Nationality | South African |
| Born | Dec. 2, 1994 |
| Racing team | Fresh N' Lean Progressive Attack Performance Yamaha Racing |
Racing career
2015
7th in MotoAmerica Supersport Championship
2016
4th in MotoAmerica Supersport Championship
2017
23rd in MotoAmerica Superstock 1000 Championship
24th in MotoAmerica Superbike Championship
2018
12th in MotoAmerica Superbike Championship
2019
9th in MotoAmerica Superbike Championship
2020
MotoAmerica Superstock 1000 Champion
2021
3rd in MotoAmerica Superbike Championship
2022
3rd in MotoAmerica Superbike Championship
Asia Road Racing Championship ASB1000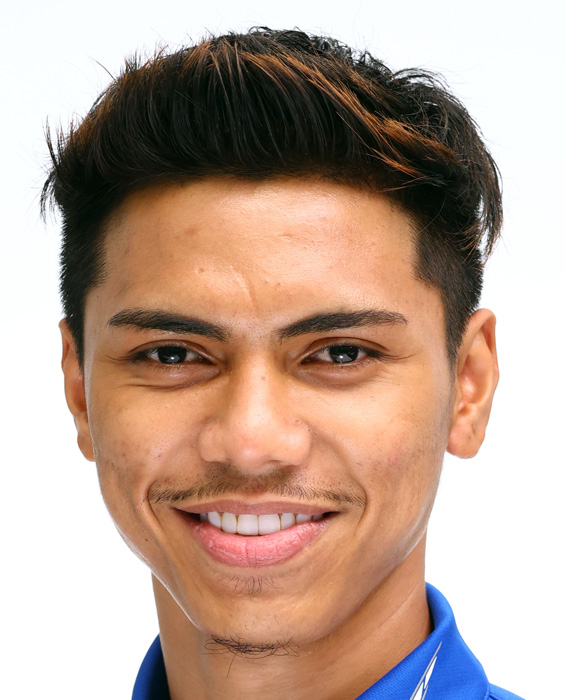 #27 Kasma Daniel Kasmayudin
| | |
| --- | --- |
| Nationality | Malaysian |
| Born | Sept. 2, 2000 |
| Racing team | Yamaha Gen bLU Racing Team ASEAN |
Racing career
2015
6th in Asia Road Racing Championship AP250 class
2016
12th in Asia Road Racing Championship AP250 class
2017
21st in Asia Road Racing Championship SS600 class
31st in FIM CEV Moto3 Championship
2018
14th in Asia Road Racing Championship SS600 class
2019
2nd in Asia Road Racing Championship SS600 class
10th in FIM CEV Moto2
2020
Rode in Moto2 World Championship
2022
3rd in Asia Road Racing Championship ASB1000 class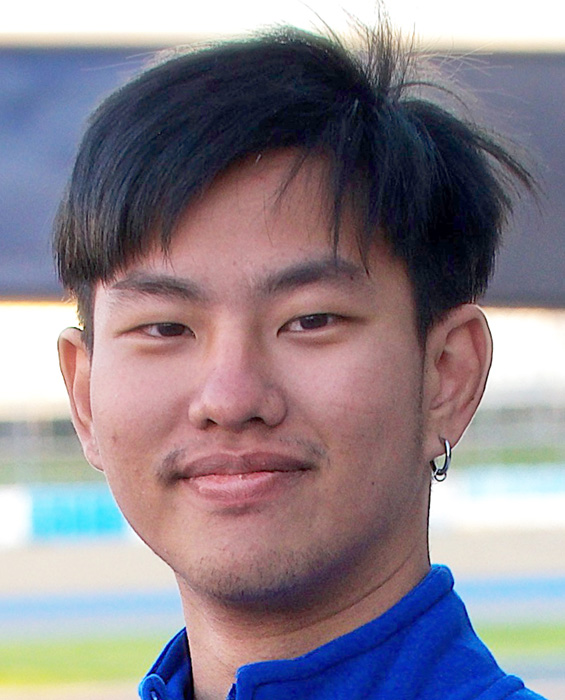 #81 Keminth Kubo
| | |
| --- | --- |
| Nationality | Thai |
| Born | May 21, 1999 |
| Racing team | Yamaha Gen bLU Racing Team ASEAN |
| | |
| --- | --- |
| 2017 | 17th in Asia Road Racing Championship SS600 class |
| 2018 | 10th in Asia Road Racing Championship SS600 class |
| 2019 | 9th in FIM CEV Moto2 |
| 2020 | 9th in FIM CEV Moto2 |
| 2021 | 11th in FIM CEV Moto2 |
| 2022 | 25th in Moto2 World Championship |
Motocross/Supercross
MXGP World Championship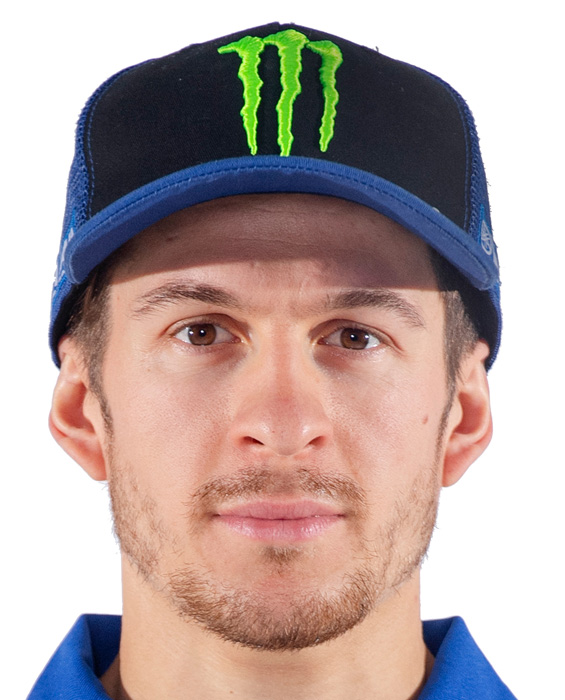 #91 Jeremy Seewer
| | |
| --- | --- |
| Nationality | Swiss |
| Born | July 18, 1994 |
| Racing team | Monster Energy Yamaha Factory MXGP Team |
| | |
| --- | --- |
| 2014 | 10th in MX2 World Championship |
| 2015 | 5th in MX2 World Championship |
| 2016 | 2nd in MX2 World Championship |
| 2017 | 2nd in MX2 World Championship |
| 2018 | 8th in MXGP World Championship |
| 2019 | 2nd in MXGP World Championship |
| 2020 | 2nd in MXGP World Championship |
| 2021 | 4th in MXGP World Championship |
| 2022 | 2nd in MXGP World Championship |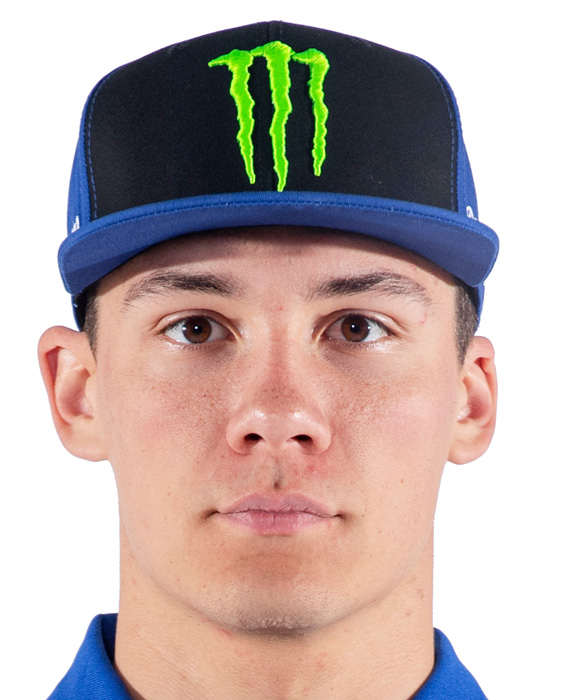 #959 Maxime Renaux
| | |
| --- | --- |
| Nationality | French |
| Born | May 17, 2000 |
| Racing team | Monster Energy Yamaha Factory MXGP Team |
| | |
| --- | --- |
| 2019 | 7th in MX2 World Championship |
| 2020 | 3rd in MX2 World Championship |
| 2021 | MX2 World Champion |
| 2022 | 4th in MXGP World Championship |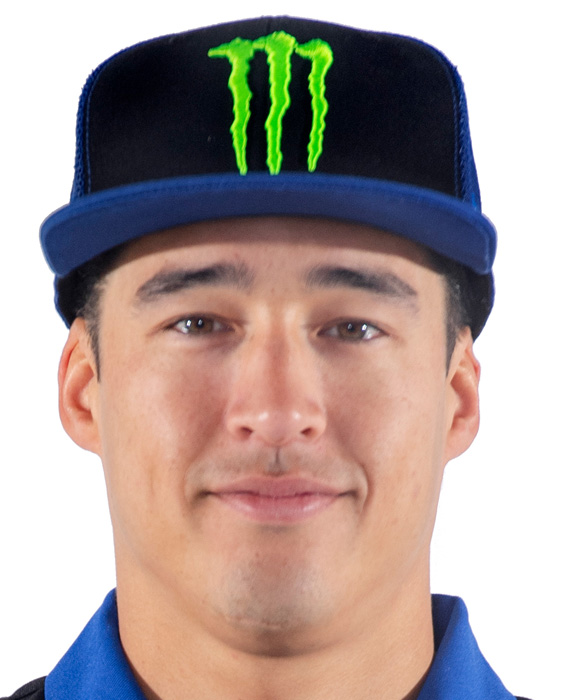 #259 Glenn Coldenhoff
| | |
| --- | --- |
| Nationality | Dutch |
| Born | Feb. 13, 1991 |
| Racing team | Monster Energy Yamaha Factory MXGP Team |
| | |
| --- | --- |
| 2013 | 5th in MX2 World Championship |
| 2014 | 13th in MX2 World Championship |
| 2015 | 8th in MXGP World Championship |
| 2016 | 7th in MXGP World Championship |
| 2017 | 10th in MXGP World Championship |
| 2018 | 7th in MXGP World Championship |
| 2019 | 3rd in MXGP World Championship |
| 2020 | 8th in MXGP World Championship |
| 2021 | 7th in MXGP World Championship |
| 2022 | 5th in MXGP World Championship |
AMA Supercross/Motocross Championships: 450cc Class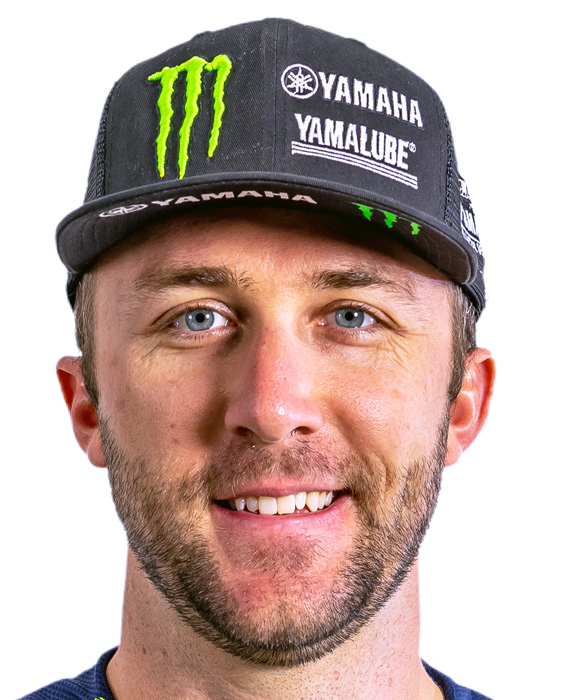 #1 Eli Tomac *450SX only
| | |
| --- | --- |
| Nationality | American |
| Born | Nov. 14, 1992 |
| Racing team | Monster Energy Yamaha Star Racing 450 Team |
Racing career
2010
6th in AMA Motocross 250cc class
2011
2nd in AMA 250SX Lites West
4th in AMA Motocross 250cc class
2012
AMA 250SX Lites West Champion
3rd in AMA Motocross 250cc class
2013
2nd in AMA Supercross 250cc West Division
AMA Motocross 250cc Champion
2014
13th in AMA Supercross 250cc West Divisio
5th in AMA Motocross 450cc class
2015
2nd in AMA Supercross 450cc class
14th in AMA Motocross 450cc class
2016
4th in AMA Supercross 450cc class
2nd in AMA Motocross 450cc class
2017
2nd in AMA Supercross 450cc class
AMA Motocross 450cc Champion
2018
3rd in AMA Supercross 450cc class
AMA Motocross 450cc Champion
2019
2nd in AMA Supercross 450cc class
AMA Motocross 450cc Champion
2020
AMA Supercross 450cc Champion
3rd in AMA Motocross 450cc class
2021
3rd in AMA Supercross 450cc class
2nd in AMA Motocross 450cc class
2022
AMA Supercross 450cc Champion
AMA Motocross 450cc Champion
#14 Dylan Ferrandis
| | |
| --- | --- |
| Nationality | French |
| Born | May 31, 1994 |
| Racing team | Monster Energy Yamaha Star Racing 450 Team |
Racing career
2012
10th in MX2 World Championship
2013
9th in MX2 World Championship
2014
4th in MX2 World Championship
2015
15th in MX2 World Championship
2016
7th in MX2 World Championship
2017
5th in AMA Supercross 250cc West Division
6th in AMA Motocross 250cc class
2018
21st in AMA Supercross 250cc East Division
8th in AMA Motocross 250cc class
2019
AMA Supercross 250cc West Division Champion
2nd in AMA Motocross 250cc class
2020
AMA Supercross 250cc West Division Champion
AMA Motocross 250cc Champion
2021
7th in AMA Supercross 450cc class
AMA Motocross 450cc Champion
2022
11th in AMA Supercross 450cc class
24th in AMA Motocross 450cc class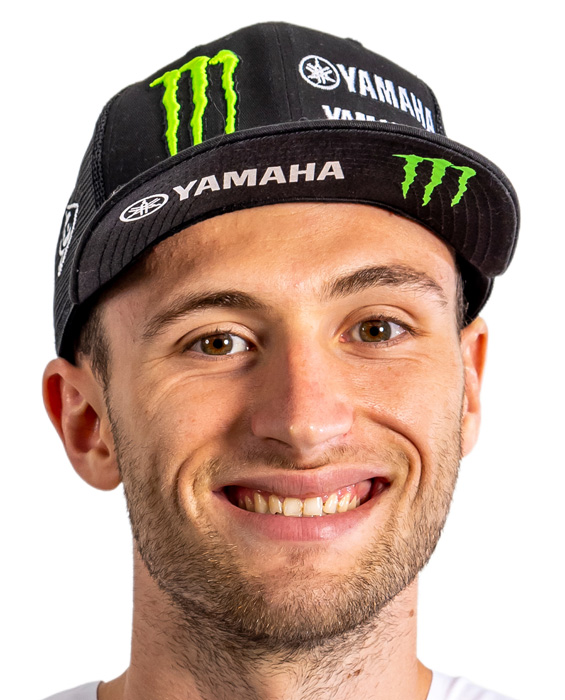 #32 Justin Cooper *450SX only
| | |
| --- | --- |
| Nationality | American |
| Born | Aug. 31, 1997 |
| Racing team | Monster Energy Yamaha Star Racing 450 Team |
Racing career
2017
21st in AMA Motocross 250cc class
2018
3rd in AMA Motocross 250cc class
2019
2nd in AMA 250SX East Division
3rd in AMA Motocross 250cc class
2020
2nd in AMA 250SX West Division
5th in AMA Motocross 250cc class
2021
AMA Supercross 250cc West Division Champion
2nd in AMA Motocross 250cc class
2022
4th in AMA Motocross 250cc class