Detail
Yamaha press releases on our motor sports racing activities
11th Yamaha VR46 Master Camp is a Go Next Week
June 6, 2022
June 6, 2022—The Yamaha VR46 Master Camp training programme is back for the eleventh edition of its training programme, staged at Valentino Rossi's VR46 Motor Ranch and other VR46 Rider Academy training locations from 6 - 11 June 2022.

The five selected talented riders are all currently competing in the FIM Asia Road Racing Championship. The new Master Camp students include Passkon Sanluang (aged 19) and Worapot Thongdonmaun (aged 17) from Thailand, Aldi Satya Mahendra (aged 16) from Indonesia, MD Aliff Danial Bin Muhammad Asri (aged 18) from Malaysia, and Maiki Abe (aged 18) from Japan, who people will know as the son of late racing icon Norifumi "Norick" Abe.

The new recruits will get to ride at the VR46 Motor Ranch's Flat Track on YZ250Fs and will receive soft cross training on the MX track on YZ125s. Furthermore, the youngsters will be riding at the Circuit di Pomposa on YZF-R3s (made possible by Yamalube, Akrapovič, and Pirelli), and at the mini Supermoto Jeepers Park on MiniGP YZ85 bikes.

The up-and-coming riders will be joined by their VR46 Academy seniors at every session for some personal coaching. Besides riding, the protégées will also work out at the Fisio Gym, receive MotoGP eSport lessons from Monster Energy Yamaha MotoGP's Lorenzo Daretti aka Trastevere73 (made possible by MSI Gaming), and pay a visit to the WorldSBK paddock that will be racing at the Misano World Circuit that weekend.

The eleventh-edition riders will be provided with new Yamaha VR46 Master Camp outfits for on and off-track wear (made possible by Oakley, Alpinestars, and VR 46).
William Favero – Marketing & Communication Manager, Yamaha Motor Racing
"The tenth edition of the Yamaha VR46 Master Camp feels like it was yesterday, but we are already preparing to open our doors to the next group. VR46 and our Yamaha staff are pleased to finally host Asian riders again after a forced two-year break due to the pandemic.
"The Master Camp originally started with a group of Asian riders, as Yamaha strongly feels it's important for upcoming talents to see how riders racing on World Chapionship-level train. Of course there is no better and well thought out training centre than VR46. The training facilities, instructors, and programme there are all top-notch – which is why joining the Master Camp is such a big opportunity that shouldn't be let go to waste.
"The new recruits are surely very excited to meet and train with the VR46 Riders, who feel likewise. We expect that they and Valentino will also be curious to meet Maiki Abe, son of Norifumi. His father played such a key role in Rossi's career as a source of inspiration."
11th Yamaha VR46 Master Camp Participants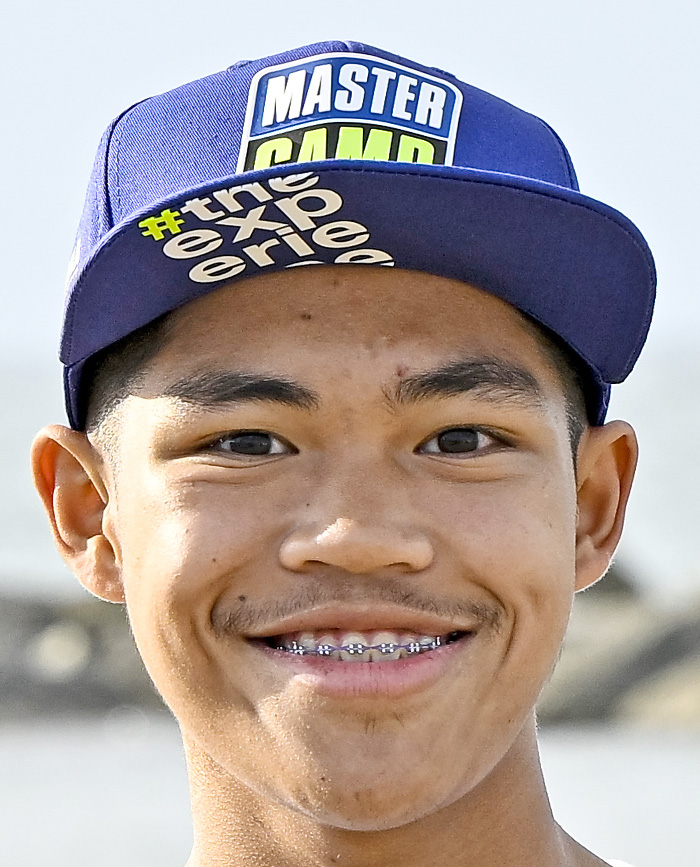 Passkon Sanluang
| | |
| --- | --- |
| Nationality | Thai |
| Age | 19 (Born in 2003) |
| | |
| --- | --- |
| 2019 | 5th Yamaha R15 Thailand Challenge |
| 2020 | 2nd 400 SP-J 2021 400 SP-J Champion |
| 2021 | 2nd 400 SP-J Champion 2021 |
Worapot Thongdonmaun
| | |
| --- | --- |
| Nationality | Thai |
| Age | 17 (Born in 2005) |
| | |
| --- | --- |
| 2019 | 4th Yamaha R15 Thailand Challenge |
| 2020 | 8th Production 150 (U18) |
| 2021 | 3rd Production 150 (U20) |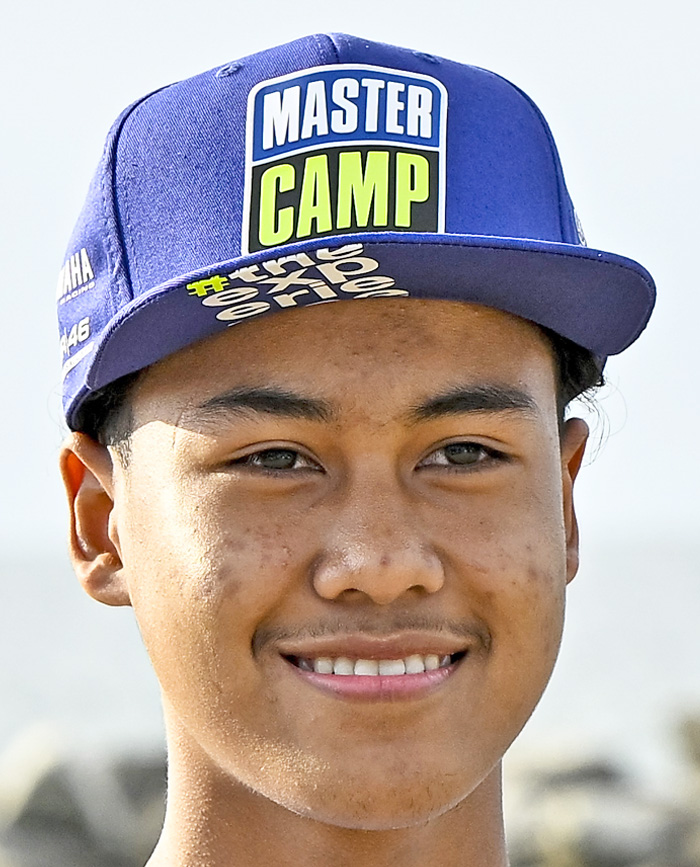 Aldi Satya Mahendra
| | |
| --- | --- |
| Nationality | Indonesian |
| Age | 16 (Born in 2006) |
| | |
| --- | --- |
| 2019 | 6th Asian Road Racing Championship – UB150 Class |
| 2020 | 9th Asian Road Racing Championship – UB150 Class |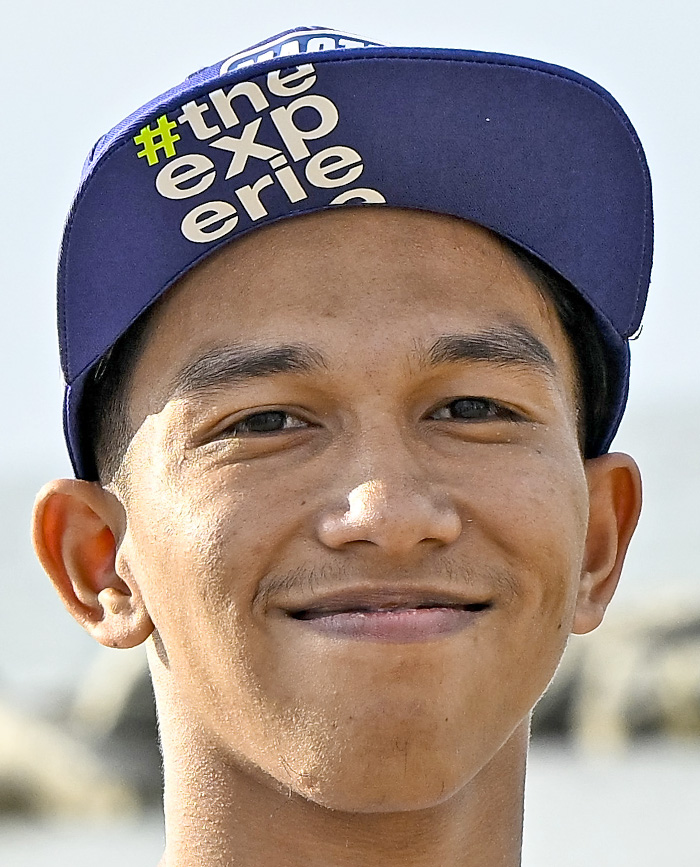 MD Aliff Danial Bin Muhammad Asri
| | |
| --- | --- |
| Nationality | Malaysian |
| Age | 18 (Born in 2005) |
| | |
| --- | --- |
| 2019 | Malaysian Cub Prix Champion - Wira |
| 2020 | 8th Malaysian Cub Prix Championship – CP 125 |
| 2021 | 8th Malaysian Cub Prix Championship – CP 125 |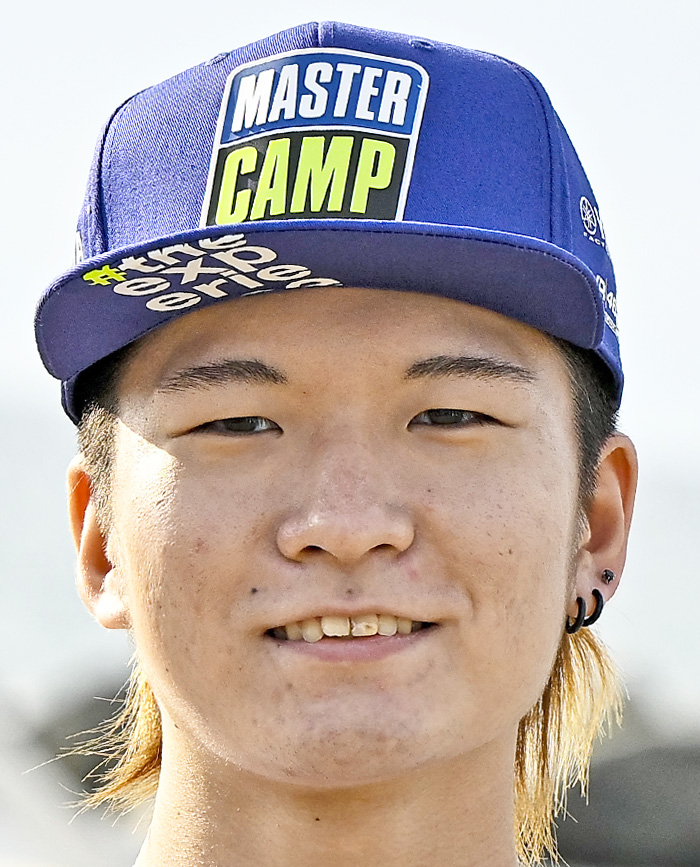 Maiki Abe
| | |
| --- | --- |
| Nationality | Japan |
| Age | 18 (Born in 2004) |
| | |
| --- | --- |
| 2020 | 1st TUKUBA Road Race Championship ST600 (Nat) |
| 2021 | 2nd TUKUBA Road Race Championship ST600 (Int) |
| 2021 | 13th All Japan Championship ST600 in Motegi Rd. |