Detail
Yamaha press releases on our motor sports racing activities
Introducing Yamaha's Factory and Supported Teams and Riders for 2021
February 19, 2021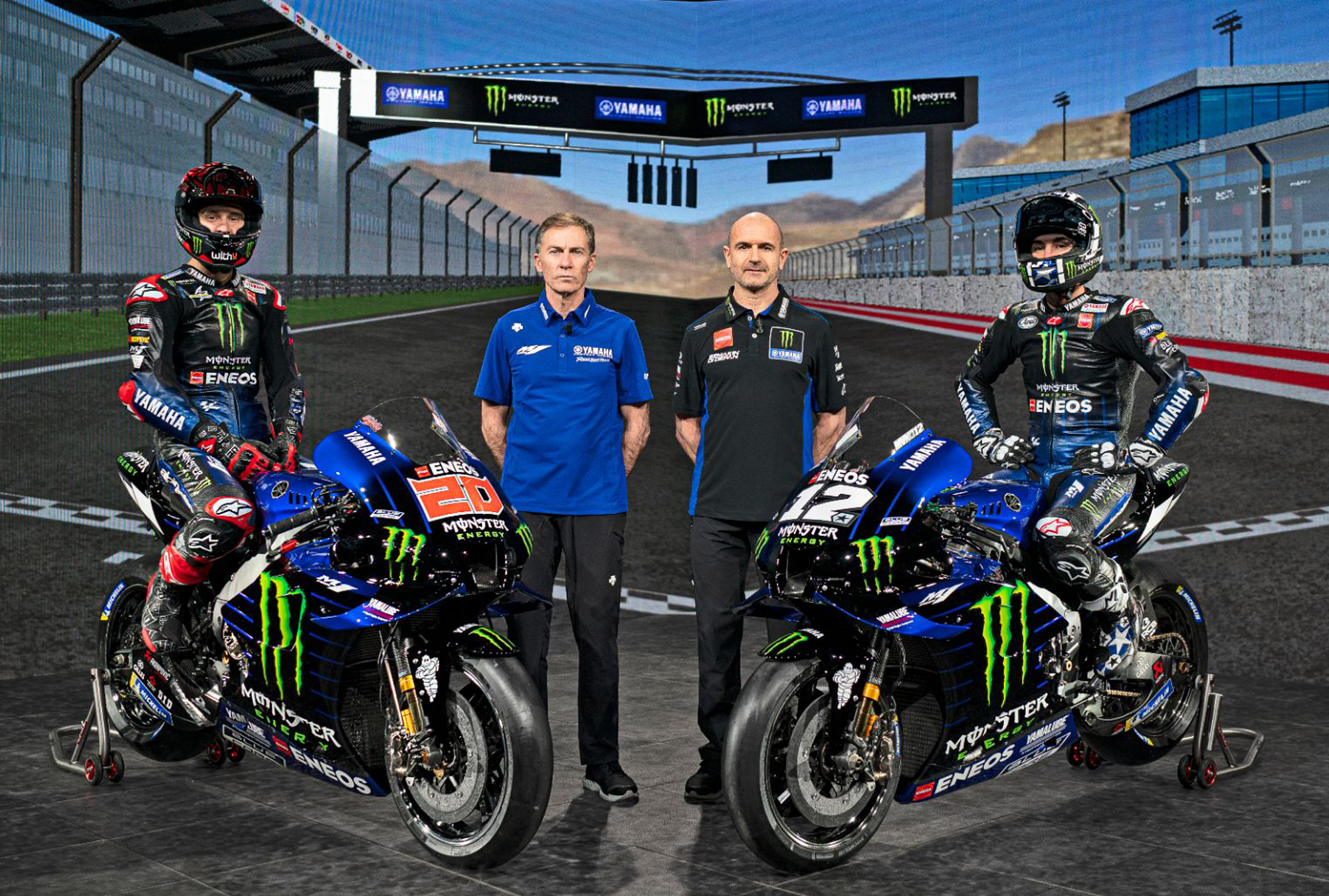 February 19, 2021 –The racing history of Yamaha Motor Co., Ltd. began 10 days after the company was founded on July 1, 1955. Our first foray into international racing came in 1958 with an entry in the Catalina Grand Prix, and our first full Road Racing World Championship Grand Prix season followed in 1961. As such, the 2021 season marks our 60th anniversary of racing at the Grand Prix level.

In those 60 years, we have worked with a star-studded lineup of riders in our racing challenge, notching up 511 wins in total (47 in the 125cc class, 165 in 250cc, 63 in 350cc, 120 in 500cc and 116 in MotoGP) with 38 Rider titles, 37 Constructor titles, and 7 Team titles in all.

With the global COVID-19 pandemic in 2020, measures were put in place to prevent the spread so that various championships could go ahead, and Yamaha was able to compete in MotoGP as planned. YZR-M1s swept the podium at the Andalucia Grand Prix and Yamaha continued to put up strong results throughout the season, with 7 wins and 12 podiums in 14 races. The 2020 season also included Yamaha title wins in the premier JSB1000 class of the All Japan Road Race Championship, the MotoAmerica Superbike class, the 250SX West class in AMA Supercross and the 250MX class in the AMA Motocross Championship.

The burden COVID-19 has placed on the world is expected to remain well into 2021, but Yamaha will continue its racing efforts toward furthering our three main principles of raising the value of the Yamaha brand, incorporating technologies and feedback from racing into our products, and promoting the healthy spread of motorcycle racing.

As part of this, we will work in coordination with our bLU cRU amateur racing support programmes run by our subsidiaries in countries around the world to continue discovering and developing young, promising riders of various nationalities and helping them step up through the ranks of racing. For initiatives on a global scale, this year we will again run the Yamaha VR46 Master Camp, which is held in cooperation with Valentino Rossi's VR46 Riders Academy, to develop riders who can compete at the international level, and again send riders to compete in the CEV Moto2 European Championship.

The goal with these activities is to promote the spread of motorcycle racing in each region and train riders that will stand as leaders in their respective countries, while at the same time contributing to the motorcycle business of each subsidiary and raising the value of the Yamaha brand as a whole.
Road Racing
In Yamaha's 60th season in the premier series of motorcycle road racing, a total of four riders on two teams will be aiming for the MotoGP Triple Crown of Rider, Constructor and Team titles in 2021.

The Monster Energy Yamaha MotoGP team will have a new lineup this year, as 6th place finisher Maverick Viñales, who took one win and two podiums last season, is joined by a new teammate in Fabio Quartararo, who took three wins and finished 8th overall last year.

In 2020, the satellite PETRONAS Yamaha Sepang Racing Team took six wins and eight podiums, and Franco Morbidelli remains with the team after finishing a personal-best season in the runner-up spot. Racing legend Valentino Rossi joins the Malaysia-based squad this year to compete in his 26th season of Grand Prix racing..

The Pata Yamaha WorldSBK Official Team's Toprak Razgatlioglu completed his best-ever season in 2020 with 4th overall. He will line up alongside 2020 World Supersport Champion Andrea Locatelli, who dominated the 600cc series with 12 wins from 15 races.

Garrett Gerloff finished on the podium three times last season and will be lining up for the GRT Yamaha WorldSBK Team once again. The American is paired with rising Japanese star Kohta Nozane, who took seven wins on his way to winning his first All Japan JSB1000 title last year. All four riders will be aiming to win the first title for Yamaha in the class since 2009.

In the 2019-2020 Endurance World Championship (EWC), the YART Yamaha Official EWC Team finished as vice champion with two victories. Contesting on the YZF-R1, the team will feature the same trio of riders as last season, with Karel Hanika, Marvin Fritz and Niccolò Canepa looking to have another strong showing this season.

The AMA/FIM North American Motorcycle Road Racing Championship (MotoAmerica) will feature the Fresh N' Lean Attack Performance Yamaha Racing team competing on YZF-R1s in the premier Superbike class with 2020 championship runner-up Jake Gagne and new addition Josh Herrin. Yamaha has won the title three years in a row and the team's goal is to take that number to four in 2021.

In addition to our racing campaigns, Yamaha Motor will continue our work to train up-and-coming riders in step with the bLU cRU rider support programmes run by our subsidiaries around the world. In cooperation with Valentino Rossi's VR46 Riders Academy, the Yamaha VR46 Master Camp rider development project has been held since 2016 to train and develop young talent. Last year, its activities were put on hold due to COVID-19, but it will resume holding camps in 2021 after a yearlong absence.

To date, 41 riders from 15 countries—mainly from Southeast Asia and Europe—have attended the Yamaha VR46 Master Camp and several have gone on to compete in international championships, demonstrating the success of the project. Indonesian rider and Master Camp graduate Galang Hendra Pratama is set to once again ride in the World Supersport Championship this season. Also, in tandem with the project, the VR46 Master Camp Junior Team competes in the CEV Moto2 European Championship to give promising riders the chance to advance their careers, and this season, Thai riders Peerapong Boonlert and Keminth Kubo will race for the team.

The Asia Road Racing Championship is scheduled to get underway in June 2021, but the team and rider lineups are still being finalized. An official announcement will be made once they have been decided.
For more information on the Yamaha VR46 Master Camp
https://race.yamaha-motor.co.jp/sp/vr46ra/
Motocross/Supercross
The Monster Energy Yamaha Factory MXGP team will represent Yamaha in the premier MXGP class of the Motocross World Championship. Runner-up the past two years, Jeremy Seewer will once again ride for the team alongside teammate Glen Coldenhoff, who finished 8th overall last year, and Ben Watson, who steps up from the MX2 class for his 450cc debut season in 2021. All three riders have their sights set on winning Yamaha its first title in the class since 2015 aboard their YZ450F machines.

The Monster Energy Yamaha Factory MX2 team will contest the MX2 class in 2021 with Jago Geerts, who finished 2nd overall last season, Maxime Renaux, last year's 3rd place finisher, and European Motocross Champion (EMX250) Thibault Benistant. All three will pilot YZ250Fs.

Having kicked off on January 16, the AMA Supercross Championship has already held several rounds. The Monster Energy Star Yamaha Racing 450/250 Team is competing on YZ450Fs in the premier class with Aaron Plessinger, who ended last year in 11th, Dylan Ferrandis, who makes his 450cc debut with two 250SX West titles and one 250MX title under his belt, and Malcolm Stewart in his third season of 450SX action.

In the 250SX classes, Justin Cooper and Colt Nichols remain with the team from last season, while two-time 250SX champion Jeremy Martin, Christian Craig, Jarrett Frye and Nate Thrasher join the team for 2021 to complete a six-rider lineup. Their goal is none other than to secure both the East and West 250SX titles this season on their YZ250Fs.

The Monster Energy Star Yamaha Racing team will also compete in the AMA Motocross Championship set to begin on May 30. Plessinger and Ferrandis will ride YZ450F machines in the 450MX class, while Cooper, Nichols, Martin, Craig, Frye and Thrasher will all contest the 250MX class on YZ250Fs.
Main Yamaha Race Teams for 2021
Road Racing
Motocross/Supercross
Rider(s)
Team(s)
Machine
MXGP World Championship
#91 Jeremy Seewer
Monster Energy Yamaha Factory MXGP
YZ450F
#259 Glenn Coldenhoff
#919 Ben Watson
MX2 World Championship
#193 Jago Geerts
Monster Energy Yamaha Factory MX2
YZ250F
#959 Maxime Renaux
#198 Thibault Benistant
AMA Supercross: 450cc Class
#7 Aaron Plessinger
Monster Energy Star Yamaha Racing 450 Team
YZ450F
#14 Dylan Ferrandis
#27 Malcolm Stewart
AMA Supercross: 250cc Class
#6 Jeremy Martin
Monster Energy Star Yamaha Racing 250 Team
YZ250F
#32 Justin Cooper
#29 Christian Craig
#64 Colt Nichols
#59 Jarrett Frye
#91 Nate Thrasher
AMA Motocross: 450cc Class
#7 Aaron Plessinger
Monster Energy Star Yamaha Racing 450 Team
YZ450F
#14 Dylan Ferrandis
AMA Motocross: 250cc Class
#6 Jeremy Martin
Monster Energy Star Yamaha Racing 250 Team
YZ250F
#32 Justin Cooper
#29 Christian Craig
#64 Colt Nichols
#59 Jarrett Frye
#91 Nate Thrasher
2021 Rider Profiles
Road Racing
MotoGP World Championship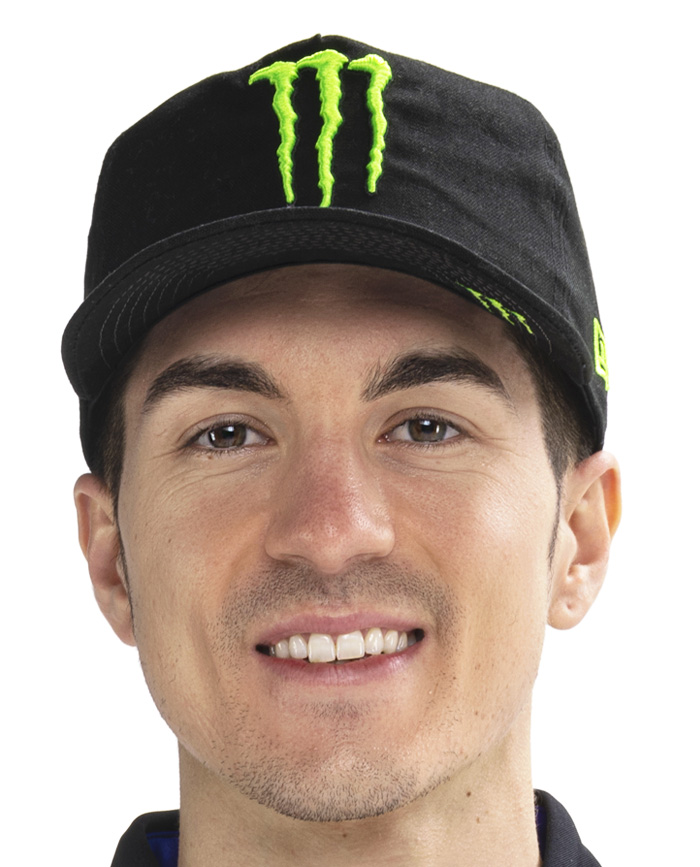 #12 Maverick Viñales
| | |
| --- | --- |
| Nationality | Spanish |
| Born | Jan. 12, 1995 |
| Racing team | Monster Energy Yamaha MotoGP |
| | |
| --- | --- |
| 2011 | 3rd in MotoGP World Championship 125cc class |
| 2012 | 3rd in Moto3 World Championship |
| 2013 | Moto3 World Champion |
| 2014 | 3rd in Moto2 World Championship |
| 2015 | 12th in MotoGP World Championship |
| 2016 | 4th in MotoGP World Championship |
| 2017 | 3rd in MotoGP World Championship |
| 2018 | 4th in MotoGP World Championship |
| 2019 | 3rd in MotoGP World Championship |
| 2020 | 6th in MotoGP World Championship |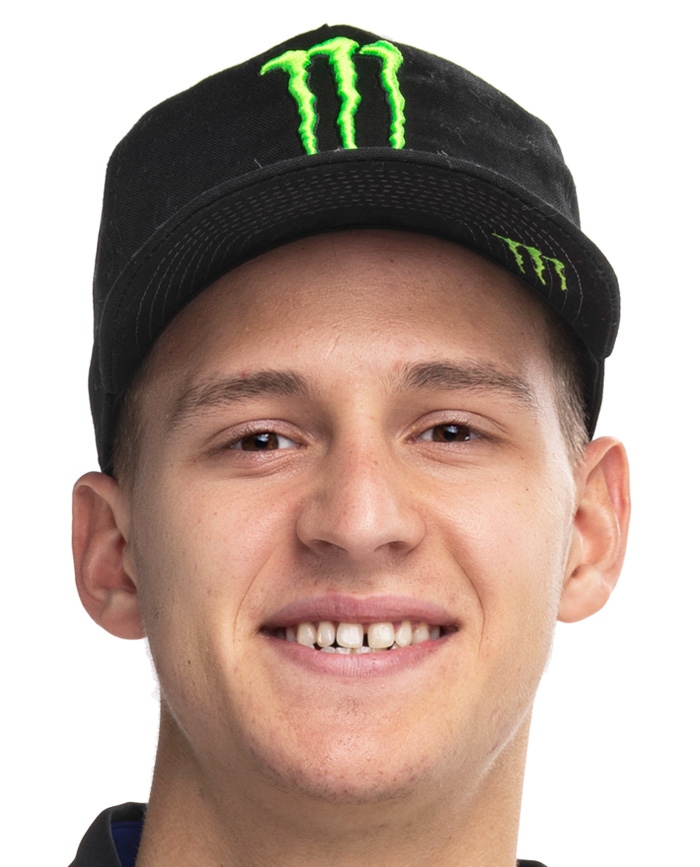 #20 Fabio Quartararo
| | |
| --- | --- |
| Nationality | French |
| Born | April 20, 1999 |
| Racing team | Monster Energy Yamaha MotoGP |
| | |
| --- | --- |
| 2015 | 10th in Moto3 World Championship |
| 2016 | 13th in Moto3 World Championship |
| 2017 | 13th in Moto2 World Championship |
| 2018 | 10th in Moto2 World Championship |
| 2019 | 5th in MotoGP World Championship |
| 2020 | 8th in MotoGP World Championship |
#21 Franco Morbidelli
| | |
| --- | --- |
| Nationality | Italian |
| Born | Dec. 4, 1994 |
| Racing team | PETRONAS Yamaha Sepang Racing Team |
| | |
| --- | --- |
| 2014 | 11th in Moto2 World Championship |
| 2015 | 10th in Moto2 World Championship |
| 2016 | 4th in Moto2 World Championship |
| 2017 | Moto2 World Champion |
| 2018 | 15th in MotoGP World Championship |
| 2019 | 10th in MotoGP World Championship |
| 2020 | 2nd in MotoGP World Championship |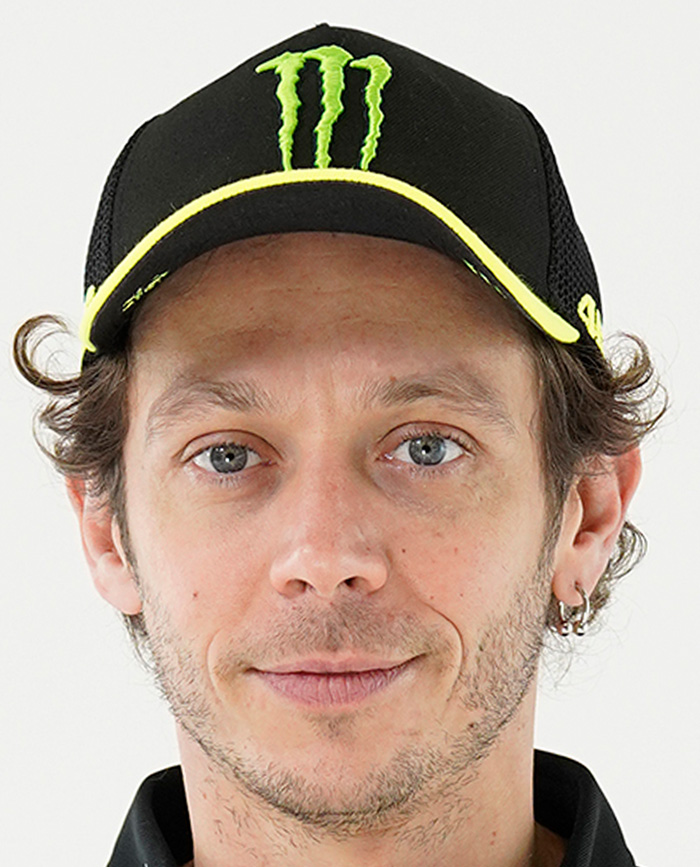 #46 Valentino Rossi
| | |
| --- | --- |
| Nationality | Italian |
| Born | Feb. 16, 1979 |
| Racing team | PETRONAS Yamaha Sepang Racing Team |
| | |
| --- | --- |
| 1996 | 9th in MotoGP World Championship 125cc class |
| 1997 | MotoGP World Champion, 125cc class |
| 1998 | 2nd in MotoGP World Championship 250cc class |
| 1999 | MotoGP World Champion, 250cc class |
| 2000 | 2nd in MotoGP World Championship 500cc class |
| 2001 | MotoGP World Champion, 500cc class |
| 2002 | MotoGP World Champion |
| 2003 | MotoGP World Champion |
| 2004 | MotoGP World Champion |
| 2005 | MotoGP World Champion |
| 2006 | 2nd in MotoGP World Championship |
| 2007 | 3rd in MotoGP World Championship |
| 2008 | MotoGP World Champion |
| 2009 | MotoGP World Champion |
| 2010 | 3rd in MotoGP World Championship |
| 2011 | 7th in MotoGP World Championship |
| 2012 | 6th in MotoGP World Championship |
| 2013 | 4th in MotoGP World Championship |
| 2014 | 2nd in MotoGP World Championship |
| 2015 | 2nd in MotoGP World Championship |
| 2016 | 2nd in MotoGP World Championship |
| 2017 | 5th in MotoGP World Championship |
| 2018 | 3rd in MotoGP World Championship |
| 2019 | 7th in MotoGP World Championship |
| 2020 | 15th in MotoGP World Championship |
World Superbike Championship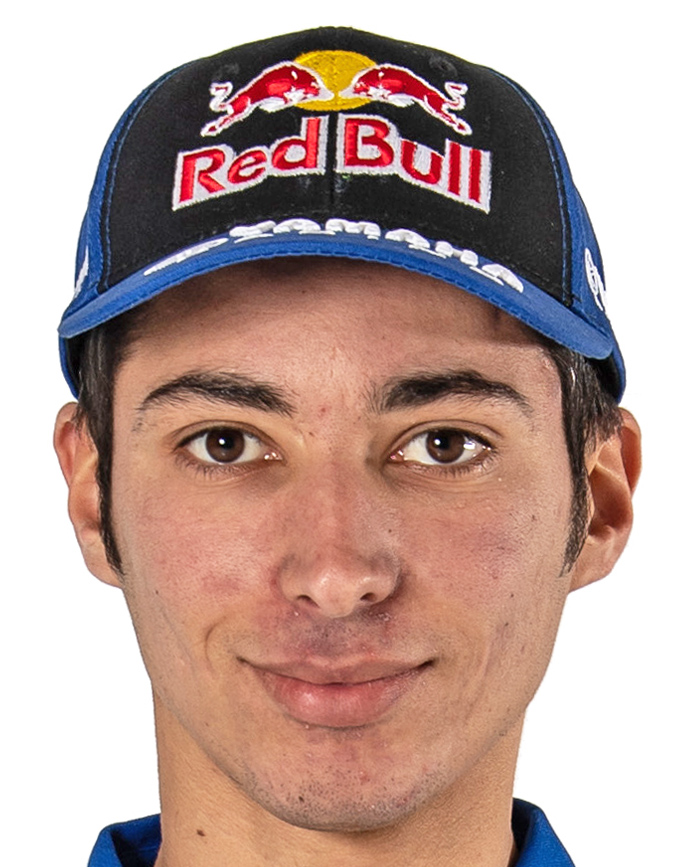 #54 Toprak Razgatlıoğlu
| | |
| --- | --- |
| Nationality | Turkish |
| Born | Oct. 16, 1996 |
| Racing team | Pata Yamaha WorldSBK Official Team |
| | |
| --- | --- |
| 2014 | 13th in European Superstock 600 Championship |
| 2015 | European Superstock 600 Champion |
| 2016 | 5th in FIM Superstock 1000 Cup |
| 2017 | 2nd in FIM Superstock 1000 Cup |
| 2018 | 9th in World Superbike Championship |
| 2019 | 5th in World Superbike Championship |
| 2020 | 4th in World Superbike Championship |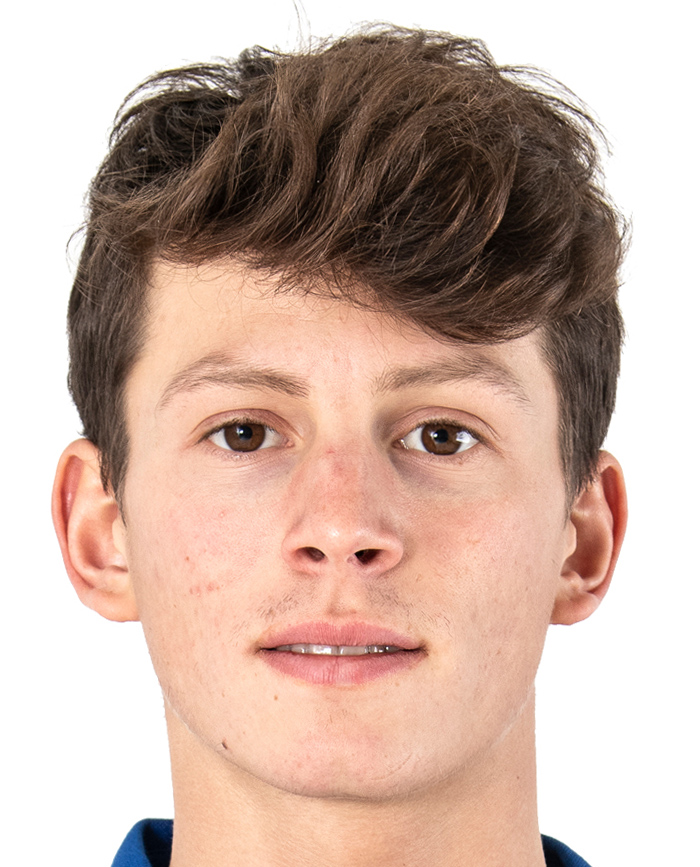 #55 Andrea Locatelli
| | |
| --- | --- |
| Nationality | Italian |
| Born | Oct. 16, 1996 |
| Racing team | Pata Yamaha WorldSBK Official Team |
| | |
| --- | --- |
| 2014 | Contested Moto3 Championship |
| 2015 | 20th in Moto3 World Championship |
| 2016 | 9th in Moto3 World Championship |
| 2017 | 28th in Moto2 World Championship |
| 2018 | 15th in Moto2 World Championship |
| 2019 | 18th in Moto2 World Championship |
| 2020 | World Supersport Champion |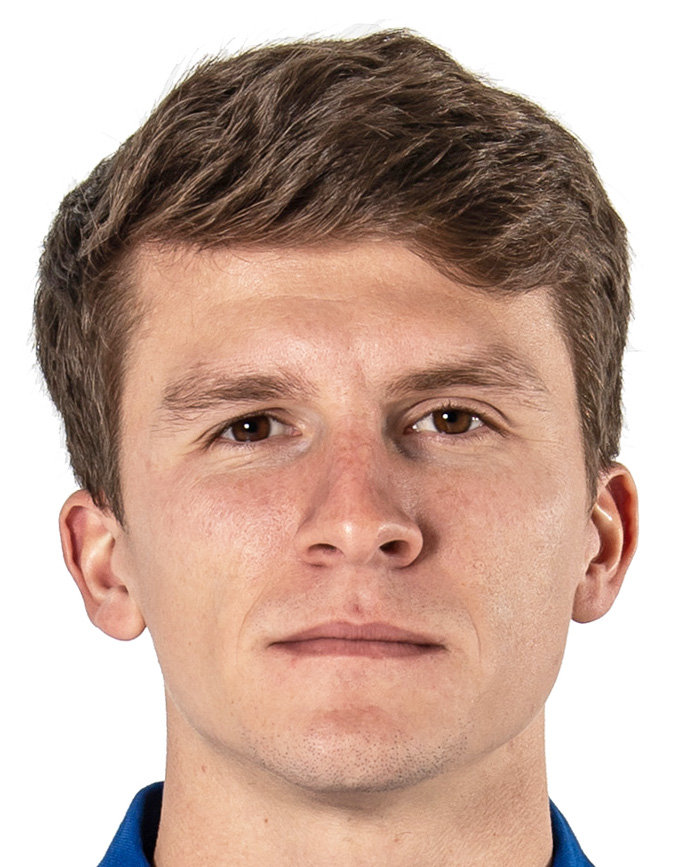 #31 Garrett Gerloff
| | |
| --- | --- |
| Nationality | American |
| Born | Aug. 1, 1995 |
| Racing team | GRT Yamaha WorldSBK Team |
| | |
| --- | --- |
| 2015 | 3rd in MotoAmerica Supersport Championship |
| 2016 | MotoAmerica Supersport Champion |
| 2017 | MotoAmerica Supersport Champion |
| 2018 | 5th in MotoAmerica Supersport Championship |
| 2019 | 3rd in MotoAmerica Supersport Championship |
| 2020 | 11th in World Superbike Championship |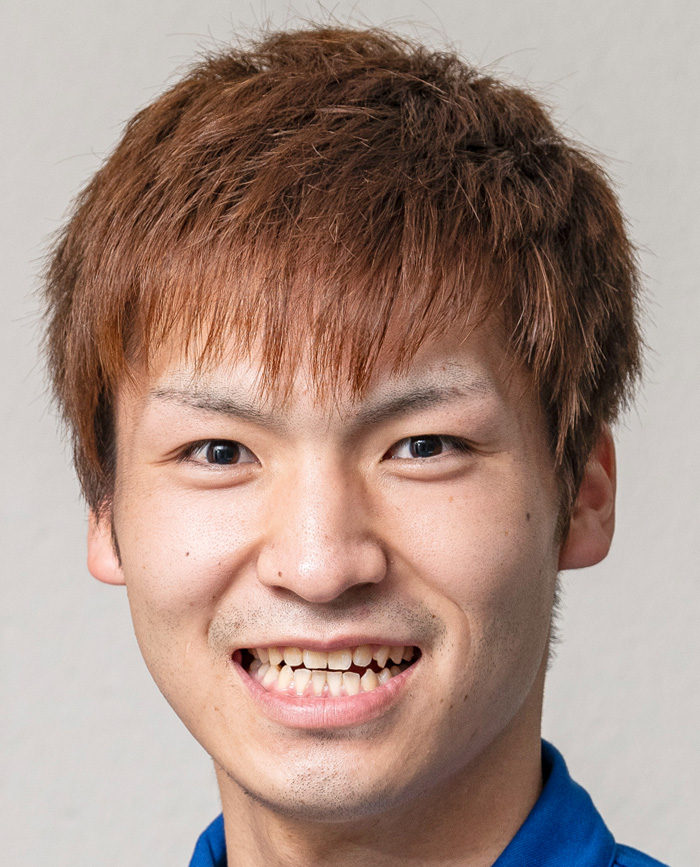 #3 Kohta Nozne
| | |
| --- | --- |
| Nationality | Japanese |
| Born | Oct. 29, 1995 |
| Racing team | GRT Yamaha WorldSBK Team |
| | |
| --- | --- |
| 2010 | 9th in All Japan Road Race Championship J-GP3 class |
| 2011 | 7th in All Japan Road Race Championship J-GP2 class |
| 2012 | 3rd in All Japan Road Race Championship J-GP2 class |
| 2013 | All Japan J-GP2 Champion |
| 2014 | 8th in All Japan Road Race Championship JSB1000 class |
| 2015 | 7th in All Japan Road Race Championship JSB1000 class |
| 2016 | 5th in All Japan Road Race Championship JSB1000 class |
| 2017 | 5th in All Japan Road Race Championship JSB1000 class |
| 2018 | 4th in All Japan Road Race Championship JSB1000 class |
| 2019 | 3rd in All Japan Road Race Championship JSB1000 class |
| 2020 | All Japan JSB1000 Champion |
MotoAmerica AMA/FIM North American Road Racing Championship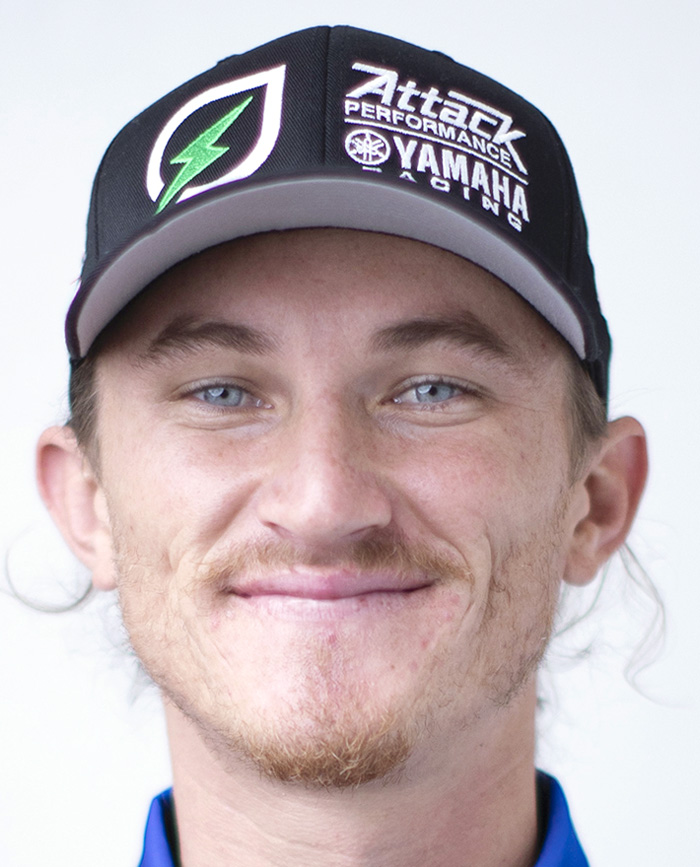 #32 Jake Gagne
| | |
| --- | --- |
| Nationality | American |
| Born | Aug. 27, 1993 |
| Racing team | Fresh N' Lean Attack Performance Yamaha Racing |
Racing career
2015
MotoAmerica Superstock 1000 Champion
2016
10th in MotoAmerica Superbike Championship
2017
24th in World Superbike Championship
11th in MotoAmerica Superbike
2018
17th in World Superbike Championship
2019
8th in MotoAmerica Superbike Championship
2020
2nd in MotoAmerica Superbike Championship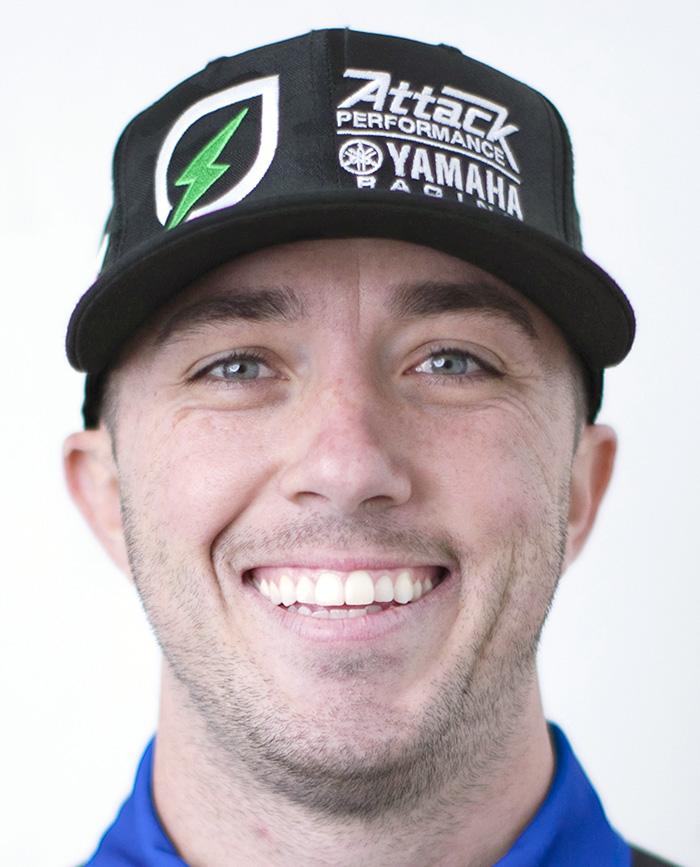 #2 Josh Herrin
| | |
| --- | --- |
| Nationality | American |
| Born | May 23, 1990 |
| Racing team | Fresh N' Lean Attack Performance Yamaha Racing |
Racing career
2006
11th in AMA Supersport Championship
2007
7th in AMA Supersport Championship
2008
5th in AMA Supersport Championship
2009
2nd in AMA Pro Daytona Sportbike Championship
2010
3rd in AMA Pro Daytona Sportbike Championship
2011
2nd in AMA Pro Daytona Sportbike Championship
2012
4th in AMA Superbike Championship
2013
AMA Superbike Champion
2014
Contested Moto2 World Championship
2015
2nd in MotoAmerica Supersport Championship
2016
5th in MotoAmerica Superbike Championship
MotoAmerica Superstock 1000 Champion
2017
8th in MotoAmerica Superbike Championship
2018
3rd in MotoAmerica Superbike Championship
2019
5th in MotoAmerica Superbike Championship
2020
6th in MotoAmerica Superbike Championship
Motocross/Supercross
MXGP World Championship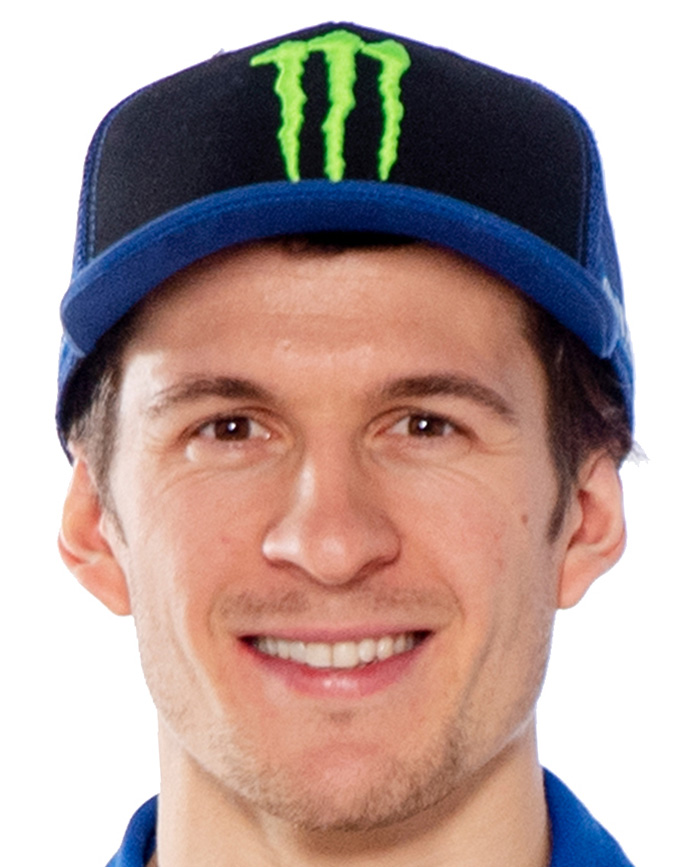 #91 Jeremy Seewer
| | |
| --- | --- |
| Nationality | Swiss |
| Born | July 18, 1994 |
| Racing team | Monster Energy Yamaha Factory MXGP |
| | |
| --- | --- |
| 2014 | 10th in MX2 World Championship |
| 2015 | 5th in MX2 World Championship |
| 2016 | 2nd in MX2 World Championship |
| 2017 | 2nd in MX2 World Championship |
| 2018 | 8th in MXGP World Championship |
| 2019 | 2nd in MXGP World Championship |
| 2020 | 2nd in MXGP World Championship |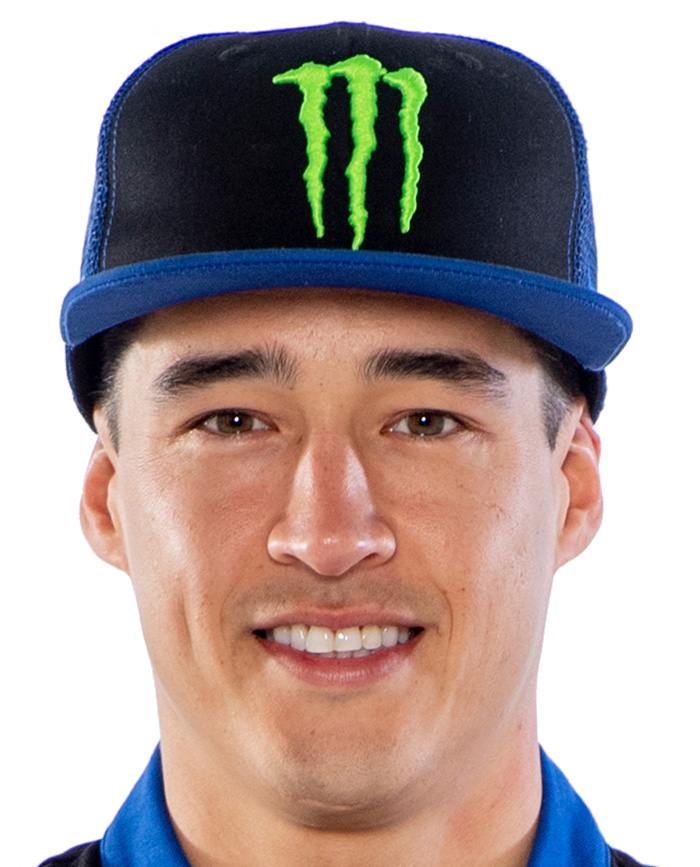 #259 Glenn Coldenhoff
| | |
| --- | --- |
| Nationality | Dutch |
| Born | Feb. 13, 1991 |
| Racing team | Monster Energy Yamaha Factory MXGP |
| | |
| --- | --- |
| 2013 | 5th in MX2 World Championship |
| 2014 | 13th in MX2 World Championship |
| 2015 | 8th in MXGP World Championship |
| 2016 | 7th in MXGP World Championship |
| 2017 | 10th in MXGP World Championship |
| 2018 | 7th in MXGP World Championship |
| 2019 | 3rd in MXGP World Championship |
| 2020 | 8th in MXGP World Championship |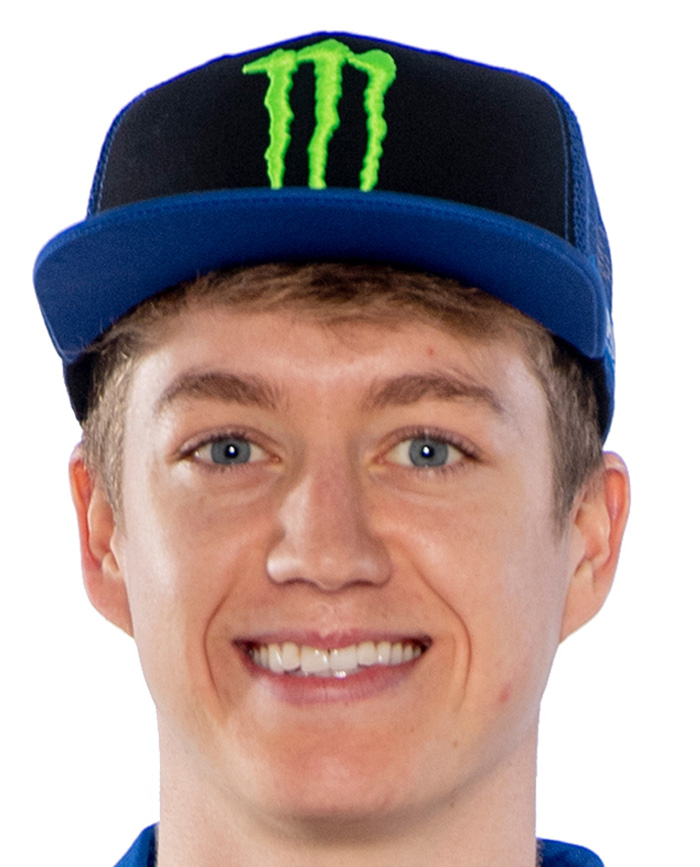 #919 Ben Watson
| | |
| --- | --- |
| Nationality | British |
| Born | June 5, 1997 |
| Racing team | Monster Energy Yamaha Factory MXGP |
| | |
| --- | --- |
| 2019 | 10th in MX2 World Championship |
| 2020 | 5th in MX2 World Championship |
AMA Supercross/Motocross Championships: 450cc Class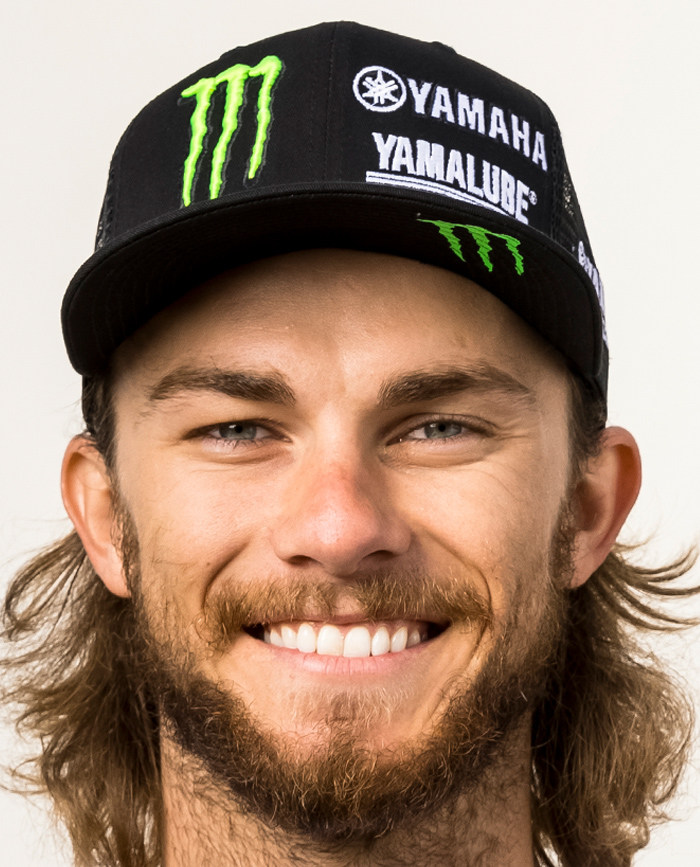 #7 Aaron Plessinger
| | |
| --- | --- |
| Nationality | American |
| Born | Jan. 25, 1996 |
| Racing team | Monster Energy Star Yamaha Racing 450 Team |
Racing career
2015
5th in AMA Supercross 250cc West Division
6th in AMA Motocross 250cc class
2016
2nd in AMA Supercross 250cc East Division
5th in AMA Motocross 250cc class
2017
3rd in AMA Supercross 250cc West Division
4th in AMA Motocross 250cc class
2018
AMA Supercross 250cc West Division Champion
AMA Motocross 250cc Champion
2019
16th in AMA Supercross 450cc class
21st in AMA Motocross 450cc class
2020
11th in AMA Supercross 450cc class
7th in AMA Motocross 450cc class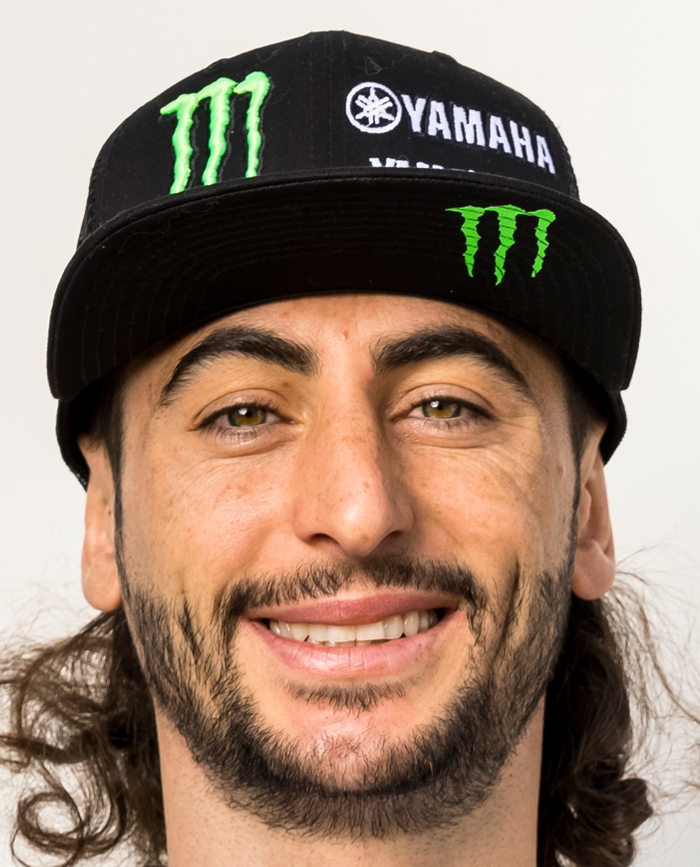 #14 Dylan Ferrandis
| | |
| --- | --- |
| Nationality | French |
| Born | May 31, 1994 |
| Racing team | Monster Energy Star Yamaha Racing 450 Team |
Racing career
2012
10th in MX2 World Championship
2013
9th in MX2 World Championship
2014
4th in MX2 World Championship
2015
15th in MX2 World Championship
2016
7th in MX2 World Championship
2017
5th in AMA Supercross 250cc West Division
6th in AMA Motocross 250cc class
2018
21st in AMA Supercross 250cc East Division
8th in AMA Motocross 250cc class
2019
AMA Supercross 250cc West Division Champion
2nd in AMA Motocross 250cc class
2020
AMA Supercross 250cc West Division Champion
AMA Motocross 250cc Champion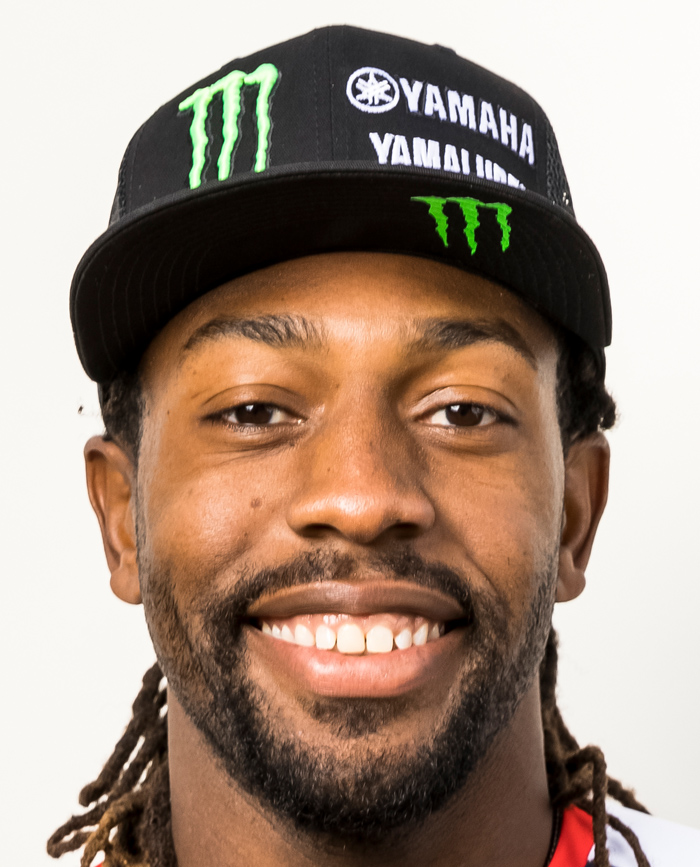 #27 Malcolm Stewart
| | |
| --- | --- |
| Nationality | American |
| Born | Oct. 27, 1992 |
| Racing team | Monster Energy Star Yamaha Racing 450 Team |
Racing career
2011
8th in AMA Supercross Lites East Division
11th in AMA Motocross 250cc class
2012
10th in AMA Supercross Lites East Division
11th in AMA Motocross 250cc class
2013
10th in AMA Supercross 250cc West Division
13th in AMA Motocross 450cc class
2014
6th in AMA Supercross 250cc West Division
16th in AMA Motocross 450cc class
2015
7th in AMA Supercross 250cc West Division
2016
AMA Supercross 250cc West Division Champion
2017
15th in AMA Supercross 450cc class
2018
11th in AMA Supercross 450cc class
2019
30th in AMA Supercross 450cc class
2020
7th in AMA Supercross 450cc class