Detail
Yamaha press releases on our motor sports racing activities
Kohta Nozane Wins Career-First All Japan JSB1000 Title
November 2, 2020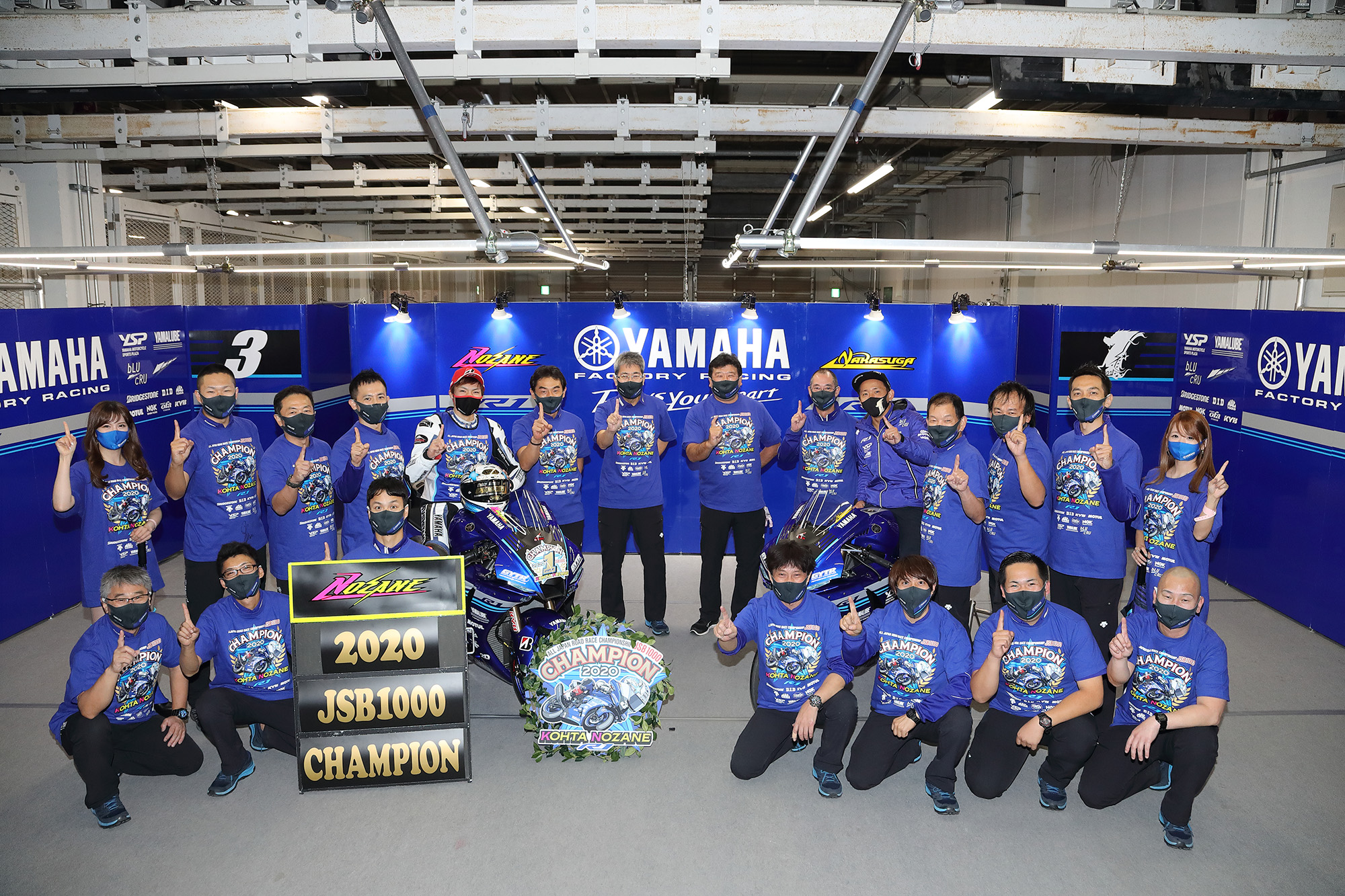 November 2, 2020—This weekend's MFJ Grand Prix at Suzuka Circuit marked the final round of the 2020 All Japan Road Race Championship season, and the Yamaha Factory Racing Team's Kohta Nozane took 2nd in Race 1 on his YZF-R1 to clinch his first-ever JSB1000 championship crown, sealing the third consecutive title for Yamaha in the class following Katsuyuki Nakasuga's 2018 and 2019 titles. With this result, the Yamaha Factory Racing Team has taken every pole position and every win of the entire eight-race season, illustrating the team's utter dominance this year.

The opening round set for April was postponed due to the COVID-19 pandemic and the season was shortened from seven rounds to five before getting underway in August. The opening race at Sportsland SUGO was wet and Nozane's teammate and main rival Katsuyuki Nakasuga crashed out, giving Nozane an uncontested run at the front to win. He took victory again in Race 2 to make it two in a row for the weekend, getting his season off to an extremely strong start.

Round 2 was cancelled due to a typhoon, but Nozane did another double at Round 3 at Autopolis to bring his tally up to four in a row. He then repeated the feat at Round 4 in Motegi for six consecutive wins in dominating form. Nozane came into the final round with six pole positions, six wins and a 52-point lead over his nearest rival, Honda's Ryuichi Kiyonari.

At the final round in Suzuka, Nakasuga took pole position and got the holeshot in Race 1, but it was not long before Nozane made his way into the lead. From there, Nozane engaged in a three-way on-track battle with Nakasuga and another rival and kept them at bay until lap 12, when Nakasuga managed to reclaim the lead. Nozane kept the pressure on however, pushing hard to try for the win and coming up short in 2nd, but it was enough to clinch his first-ever title in the premier JSB1000 class with one race to spare. Nakasuga suffered a fall in Race 2 the following day, leaving Nozane to run on his own at the front and take a seventh win to cap off the season.

Nozane won the J-GP2 championship in 2013 before stepping up to the JSB1000 class the following year. He joined Yamaha's youth development team from 2015 onward, and in 2017 began riding as a member of the factory team. He won his first race that same year at Round 4 and finished an impressive 5th overall for the season. He followed that up with 4th and 3rd in the points in 2018 and 2019 respectively, solidifying his presence as a top-tier rider in the championship. With 2020 being his sixth season in the class, he lifted his first JSB1000 crown. The WorldSBK paddock awaits him in 2021, where he will make his fulltime debut in the championship as Japan's premier-class champion and return to the world stage after previously racing in the Endurance World Championship in 2017.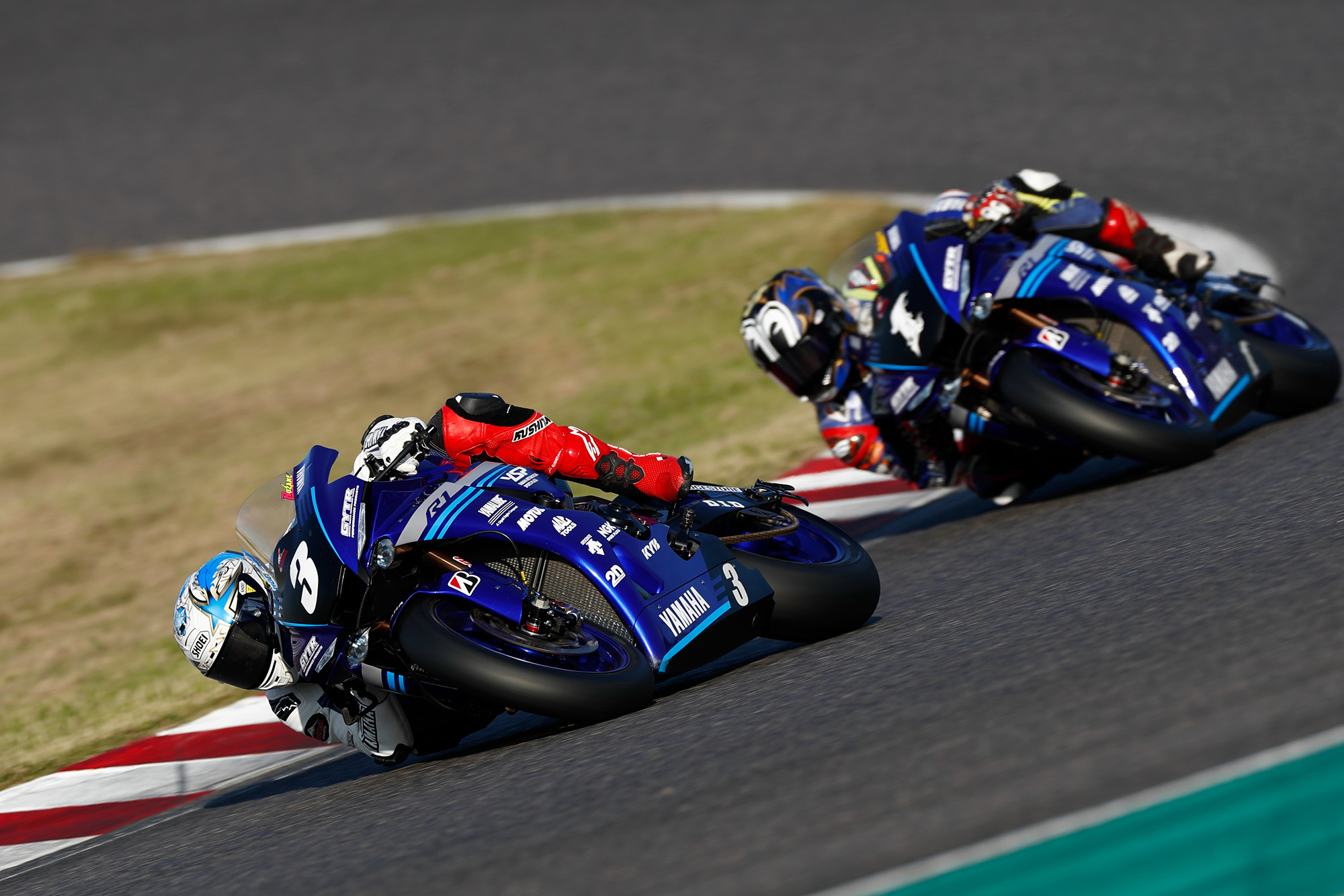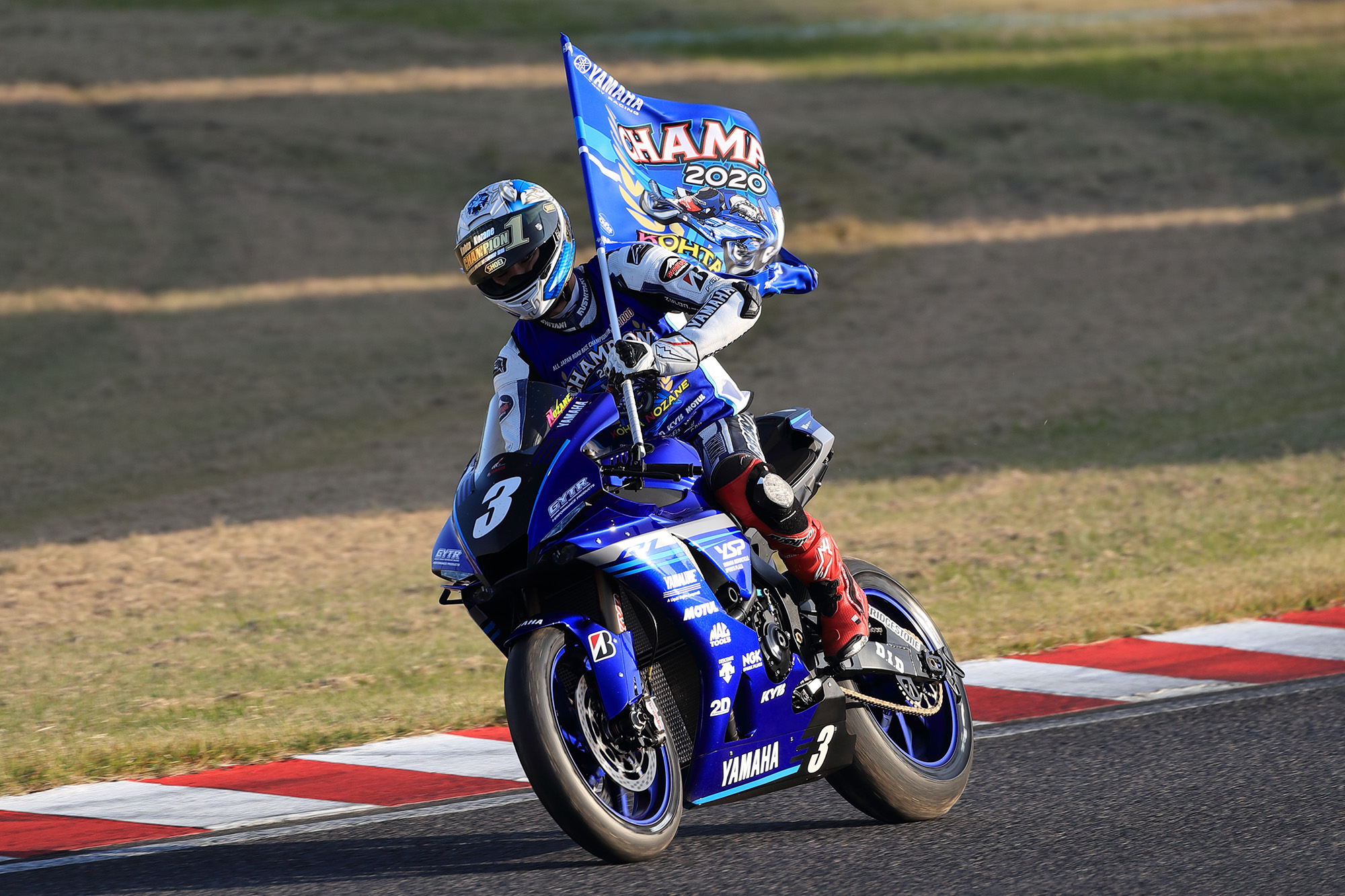 Kohta Nozane
"I really wanted to clinch it with a win, so I was disappointed to finish 2nd to Nakasuga-san in the first race, but I was relieved to finally get it done. Right after the race I had so many emotions hit me at once that I guess I didn't look very happy! But getting congratulated by Nakasuga-san and seeing the smiles on the faces of our team manager Yoshikawa-san and all the staff brought a big feeling of joy for me.

"Looking back on the season, we couldn't start racing until August because of COVID-19, and that really built up the anticipation. I did win the first race, but I won it with Nakasuga-san crashing so it didn't really feel complete, because my goal was to beat him. We couldn't have Round 2 because of a typhoon and then at Round 3, I had one win from a red flag and another after making contact with Nakasuga-san on track, so I still hadn't met my goal. Then at Motegi in the dry in Race 2, I pulled away from Nakasuga-san and won, so only then did I finally feel like I did it. I know that having such a strong rider like Nakasuga-san in the same garage is the major reason I've made progress as a rider, since he's been the goal I was aiming for. Winning this title is all thanks to Nakasuga-san, our team manager Yoshikawa-san, the team and staff, all our sponsors and fans that have supported me all the way, and of course Yamaha for giving me this chance. Thank you all so much!"
Team Manager Wataru Yoshikawa
"This season Kohta came in with the idea that he was going to be number one and made that clear from the start. Not just to keep pace with Nakasuga, but to put together a bike capable of beating him, think up strategies to beat him, and go out there with the will to do that, every single race. I think his strength is that he doesn't only absorb things from Nakasuga, but rather works to improve on his own strong points, and that's how he won this year. Our team considers both riders to be the 'A rider,' but in reality Nakasuga has several years of experience on Nozane and has helped him grow a lot. I know Nakasuga will be disappointed to lose to him, but he's also got the kind of relationship with Nozane where he can be happy and congratulate him as well. Those two have produced amazing results this season, so for me as team manager I'm just extremely happy for both of them. Nozane will be moving on to World Superbikes next year, and I fully expect him to go in with the same energy he's shown this season and challenge the world's best. He has a chance to show them what an All Japan JSB1000 champion is made of, and I know he'll continue to grow into an even stronger rider. Finally, I want to say thank you to all our sponsors and fans who have been behind us and made our title possible this year. Thank you!"
Kohta Nozane 2020 Season Record

| Date | Round | Result |
| --- | --- | --- |
| August 9-10 | Round 1 - SUGO (Miyagi Pref.) | 1st/1st |
| September 5-6 | Round 2 - Okayama International (Okayama Pref.) | Cancelled |
| September 19-20 | Round 3 - Autopolis (Oita Pref.) | 1st / 1st |
| October 17-18 | Round 4 - Motegi (Tochigi Pref.) | 1st / 1st |
| October 31-November 1 | Round 5 MFJGP Suzuka (Mie Pref.) | 2nd / 1st |