Detail
Yamaha press releases on our motor sports racing activities
Peerapong Boonlert Wins Career-First ARRC SS600 Title
September 23, 2019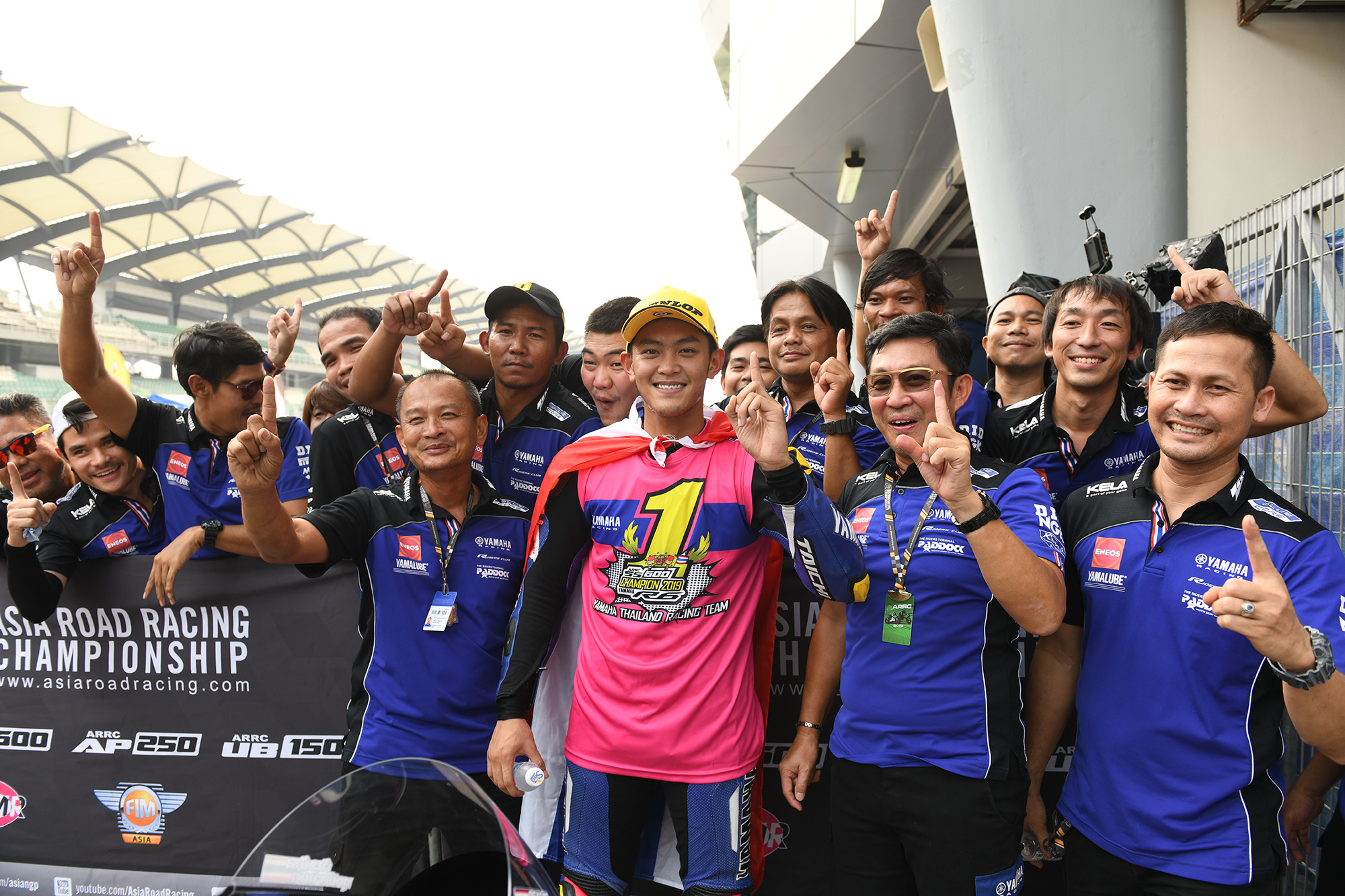 September 23, 2019—The penultimate round of the 2019 season of the Asia Road Racing Championship (ARRC) took place from September 19 to 22 at the Sepang International Circuit in Malaysia, where Peerapong Boonlert of the Yamaha Thailand Racing Team rode his YZF-R6 to 3rd place in Race 1 of the SuperSports600 (SS600) class, giving him his 11th podium finish of the season—including 7 race wins—to clinch his first-ever ARRC title one round early.

Boonlert's ARRC journey began back in 2015 at the age of 16 when he entered the newly launched Asia Production 250 (AP250) class riding a YZF-R25. To further his career, he moved to Japan in 2016 to join the Team Norick racing team founded by the late 500cc/MotoGP racer Norifumi "Norick" Abe, gaining experience and honing his racecraft in local 600cc championships.

In 2017, he returned to his homeland of Thailand and to racing in the AP250 class, and was later selected to attend the exclusive Master Camp training programme run by Yamaha Motor and Valentino Rossi's VR46 Riders Academy. He also made his debut in the Suzuka 4 Hours that year, taking a convincing victory and repeating the feat in 2018. Boonlert has demonstrated his growth and experience as a racer and posted consistently strong results.

In 2019, the Thai rider stepped up to the SS600 class and put on a display of dominance that belied a rookie year, winning a stunning six races in a row right from the season opener and sitting unchallenged at the top of the points. His run of consecutive wins came to an end at Round 4 in Japan with a 3rd in Race 1, but he still never finished off the podium and came to Malaysia for Round 6 with a massive 80-point lead.

Race 1 saw the Thai star finish 3rd after battling for the win with hometown heroes and fellow Yamaha riders Kasma Daniel Kasmayudin and Md Ramdan Rosli. It was enough to make his points lead unassailable and clinch the title, giving the Yamaha Thailand Racing Team its second consecutive SS600 champion after Ratthapong Wilairot's comeback win in 2017.


Peerapong Boonlert
"I started racing together with my father 11 years ago and I'm so happy to have won my first international championship! I started racing in the ARRC in the AP250 class in 2015 with the YZF-R25 and the following year I joined Team Norick and raced in Japan. But for the two years after that, I just couldn't get the results I wanted except for my two wins at the Suzuka 4 Hours. This season, we moved up to the SS600 class and I felt really good on the YZF-R6 right from the start. Ever since winning the opening round, we've been able to keep winning and became champion today. I don't want to make too much of the progress I've made, but I can say with confidence that this is a solid step forward in my racing career. I'll keep working to gain more experience and become a stronger rider. The last round is in Thailand, so I want to cap off the season with two consecutive wins at my home race."
Rider Profile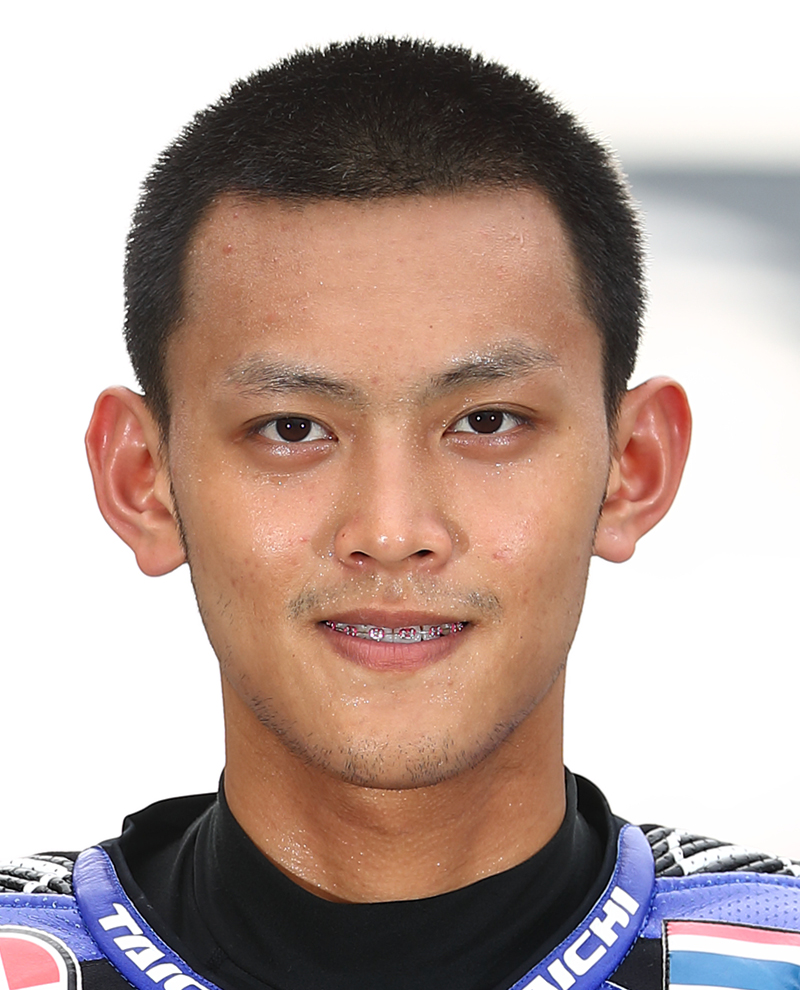 Peerapong Boonlert
| | |
| --- | --- |
| Nationality | Thai |
| Born | October 26, 1998 |
Racing Career
2019
Asia Road Racing Championship SS600 Champion
2018
8th in Asia Road Racing Championship AP250 class
Winner of Suzuka 4 Hours
2017
9th in Asia Road Racing Championship AP250 class
Winner of Suzuka 4 Hours
2016
SUGO Road Race Series ST600 Champion
2nd in Motegi Road Race Championship ST600 class
2015
7th in Asia Road Racing Championship AP250 class
Peerapong Boonlert's 2019 Season Results

| Date | Event | Results |
| --- | --- | --- |
| March 8–10 | Round 1 Malaysia | 1st/1st |
| April 25–28 | Round 2 Australia | 1st/1st |
| May 31–June 2 | Round 3 Thailand | 1st/1st |
| June 28–30 | Round 4 Japan | 3rd/1st |
| August 9–11 | Round 5 China | 3rd/3rd |
| September 19–22 | Round 6 Malaysia | 3rd/1st |