Detail
Yamaha press releases on our motor sports racing activities
Yusuke Watanabe to Begin Second Season in AMA 250cc Motocross Championship
May 10, 2019
May 10, 2019–2017 All Japan Motocross IA2 Champion and Yamaha rider Yusuke Watanabe will soon begin his second full season of racing in the AMA 250cc Motocross Championship, which kicks off in Sacramento, California on May 18, 2019 and runs for 12 rounds until the final round on August 24. The 23-year-old is set to race with the 2019 YZ250F on the CycleTrader/Rock River/Yamaha team supported by group company Yamaha Motor Corporation, U.S.A.

After first racing on Yamaha's youth development team in the All Japan Motocross Championship, Watanabe joined the Yamaha Factory Racing Team in 2017 and rode to win the 250cc IA2 class title that year. In 2018, he began his first season of racing in the 250cc AMA Motocross Championship, but mid-season injuries forced him to withdraw from three rounds. However, he showed marked growth, making it through qualifying in the nine rounds he entered save one due to bad luck. This being his second season, he will be aiming to secure championship points and improve his standing at the end of the year.

In order to discover and nurture talented riders from Asia who can flourish on the international stage of motorcycle racing, Yamaha began work in 2015 to establish the infrastructure for young prospects to step up through the ranks of racing. As part of this effort, the Yamalube Racing Team was established as Yamaha's youth team in both the All Japan Motocross and All Japan Road Race championships. Under the theme of going from Japan to the world level, Watanabe was selected for this initiative in motocross and has received a wide range of support, from training camps in the U.S. to a personal mental training coach.

Together with Watanabe's own growth as a rider, last year marked the completion of the roadmap for using the Yamalube Racing Team in the All Japan series as a starting point for riders to make the journey to racing in the AMA. Yamaha will continue to use its youth team for discovering and nurturing riders as future candidates to follow Watanabe's footsteps to world-level competition.


 Follow Watanabe's 2019 season in the series at:
Yusuke Watanabe
"Last year, I was super nervous and stiff at the opening round, but little by little, I got used to the AMA's unique race format and was able to consistently get through qualifying and got really close to scoring my first points in several motos. But in the end I wasn't able to and I feel that my results let not only myself down, but also Yamaha, my coach and advisor Doug Dubach, my team and my fans. At the moment, we've moved to the U.S. to get things ready before the opening round. With a season of experience now, I'm confident I can get better results, but I'm still expecting things to be just as tough. We'll look to turn experience into confidence as the season progresses so that I can be consistently scoring points in the second half of the year. I'm racing to become a rider people recognize in the AMA not just for myself but also for up-and-coming riders in Japan looking to head overseas, so please lend me your cheers and support!"
Profile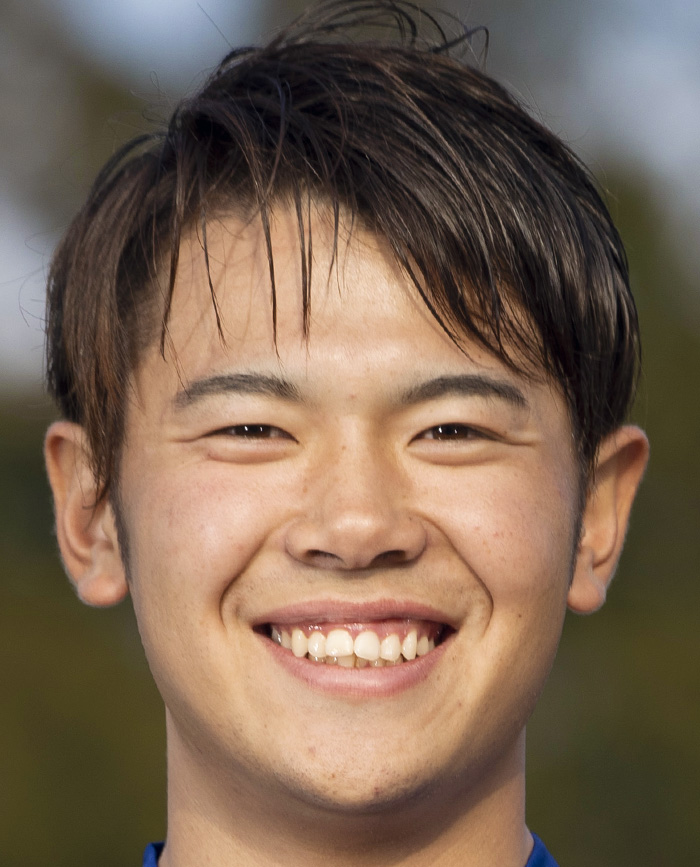 Yusuke Watanabe
| | |
| --- | --- |
| Nationality: | Japan |
| Born: | December 14, 1995 |
| Team: | CycleTrader/Rock River/Yamaha |
| | |
| --- | --- |
| 2013: | 9th in All Japan IA2 |
| 2014: | 15th in All Japan IA2 |
| 2015: | 6th in All Japan IA2 |
| 2016: | 3rd in All Japan IA2 |
| 2017: | All Japan IA2 Champion |
| 2018 | 55th in AMA 250cc Motocross Championship |
Notes: Like the Motocross World Championship and All Japan Motocross Championship, the AMA Motocross Championship is a series of off-road racing events held on dynamic outdoor courses built into the natural terrain. It features top riders hailing from both the U.S. and around the world and stands alongside the Motocross World Championship as one of the highest-level motocross competitions. Comprised of the premier 450cc class and the 250cc class, which is made up of mostly younger riders, the 2018 season will see 12 rounds and 24 motos take place across 11 states in the U.S. between May 18 and August 24.