Detail
Yamaha press releases on our motor sports racing activities
VR46 Master Camp Gets Three-Year Extension and Five European Riders to Join 7th Edition
May 8, 2019

May 8, 2019—Yamaha Motor Co., Ltd. is proud to announce that it has signed a new three-year agreement with Valentino Rossi's VR46 Riders Academy to continue its partnership and holding the Yamaha VR46 Master Camp, a training programme to discover and develop young riding talent. Beginning this year, Master Camps will be held biannually in Italy over the next three years for six in total.

This 7th edition of the Camp will be the first to be held in May, and will collaborate with the R3 bLU cRU Challenge initative run by Yamaha Motor Europe N.V. for developing and nurturing young racing talent. Five racers from the World Supersport 300 (WSSP300) championship were selected to join, hailing from Italy, France, the Netherlands and Spain, with Spanish racer Beatriz Neila becoming the first female to attend a Master Camp.

Each rider will go through a roughly weeklong duration of training and learning in Italy at the VR46 Riders Academy's Motor Ranch and local racetracks under the guidance of the VR46 Riders Academy's staff and riders, a number of whom are contesting the MotoGP World Championship.

Yamaha began work in 2015 to establish the infrastructure for young prospects to step up through the ranks of motorcycle racing in order to discover and develop talented riders who can flourish on the world stage. The Yamaha VR46 Master Camp programme was created in 2016 as part of these efforts. The 32 mostly teenage participants so far race in various championships primarily with the YZF-R25 and YZF-R3 and hail from 13 countries in all: Australia, Brazil, Canada, Finland, France, Indonesia, Italy, Japan, Malaysia, the Netherlands, Thailand, Ukraine and the United States.

VR46 Master Camp graduates can be seen actively racing in classes all over the world. This season, Thai rider Apiwat Wongthananon is currently contesting the Asia Road Racing Championship's new premier ASB1000 class while Galang Hendra Pratama from Indonesia and Brazil's Eliton Kawakami are racing full-time in the World Supersport 300 (WSSP300) series. Further, Keminth Kubo from Thailand and Kasma Daniel Kasmayudin of Malaysia are making their full-season debuts in the CEV Moto2 European Championship this year.
See the Yamaha VR46 Master Camp website for more
7th Yamaha VR46 Master Camp Participants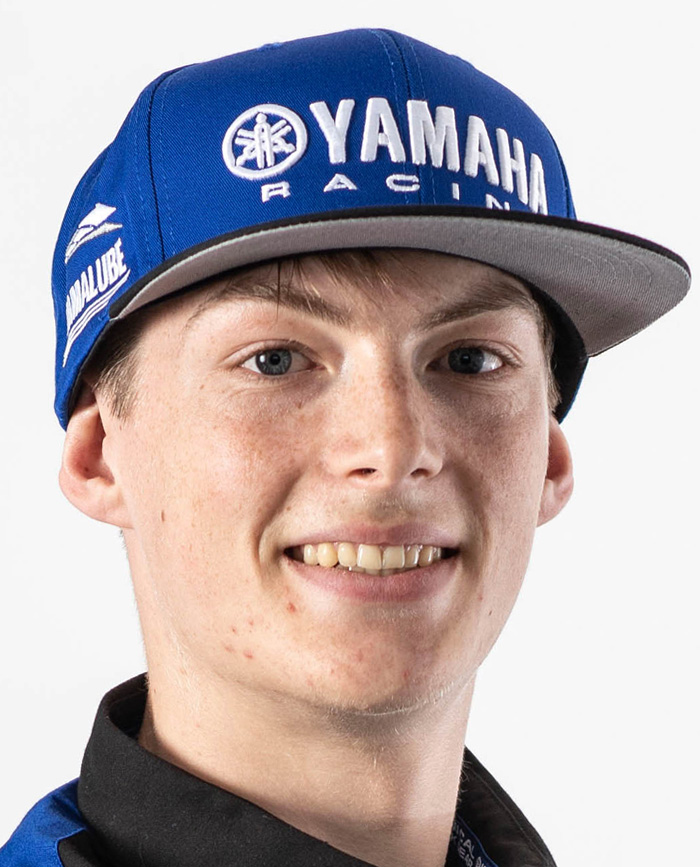 Finn De Bruin
| | |
| --- | --- |
| Nationality | Dutch |
| Age | 18 (Born in 2000) |
| | |
| --- | --- |
| 2018 | Dutch R3 Cup Champion |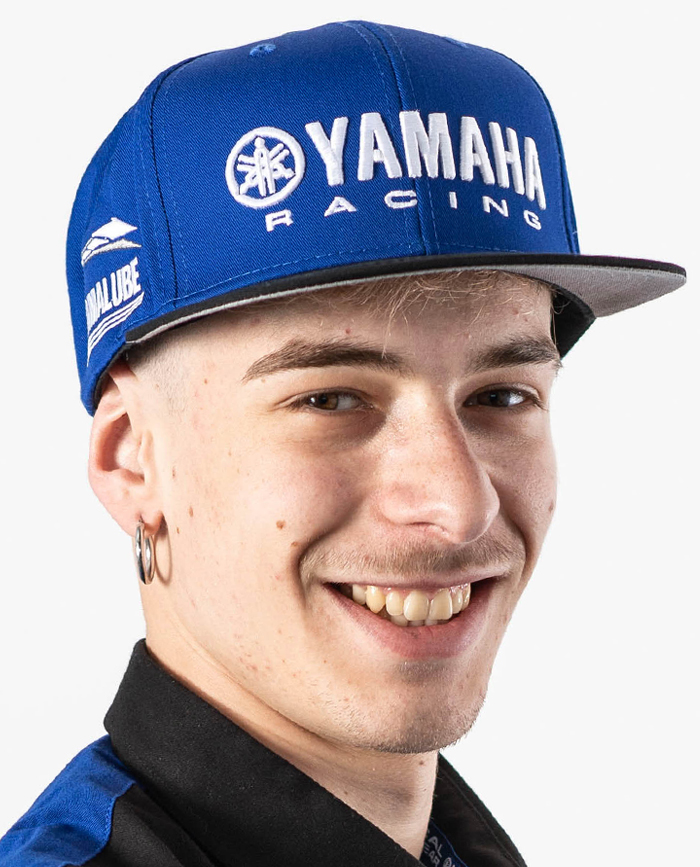 Kevin Sabatucci
| | |
| --- | --- |
| Nationality | Italian |
| Age | 20 (Born in 1999) |
Racing Career
2018
CIV Supersport 300 Champion
2018
20th in World Supersport 300 Championship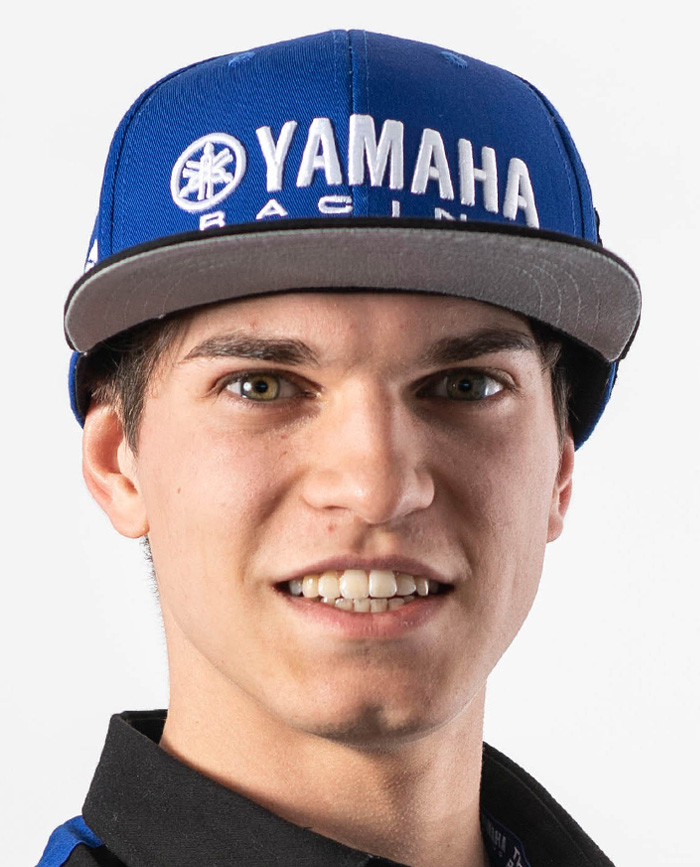 Jacopo Facco
| | |
| --- | --- |
| Nationality | Italian |
| Age | 19 (Born in 2000) |
Racing Career
2017
17th in World Supersport 300 Championship
2018
CIV Supersport 300 Rookie Class Champion
2018
37th in World Supersport 300 Championship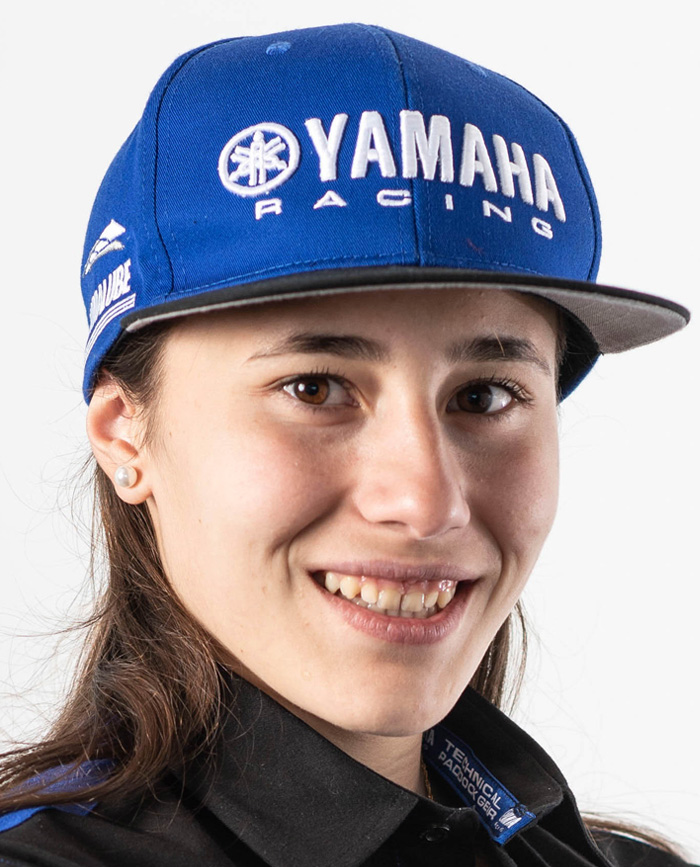 Beatriz Neila
| | |
| --- | --- |
| Nationality | Spanish |
| Age | 17 (Born in 2002) |
Racing Career
2018
3rd in Spanish National R3 bLU cRU Challenge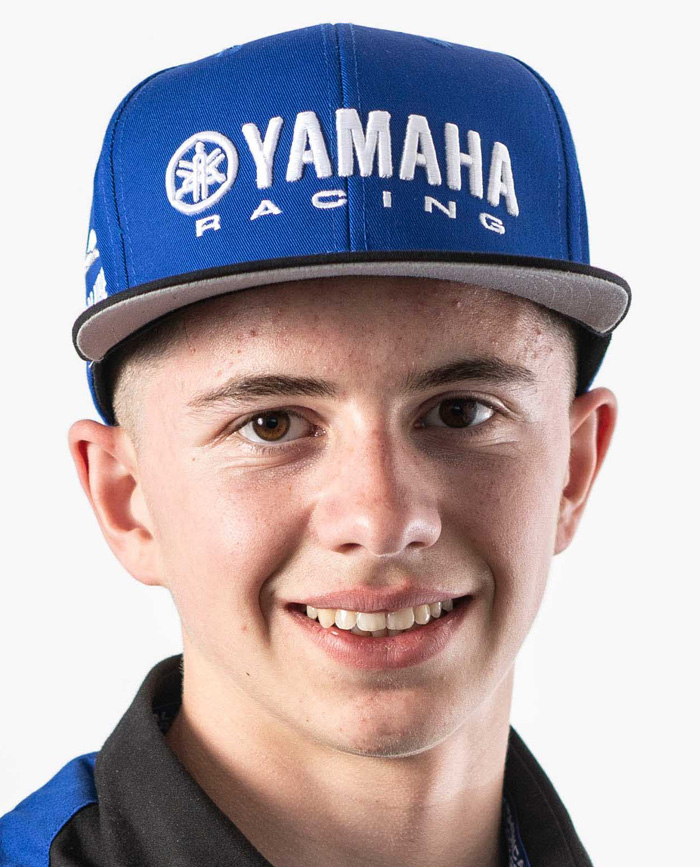 Andy Verdoïa
| | |
| --- | --- |
| Nationality | French |
| Age | 16 (Born in 2002) |
| | |
| --- | --- |
| 2018 | 26th in World Supersport 300 Championship |