Detail
Yamaha press releases on our motor sports racing activities
Anupab Sarmoon to Deputise for Keisuke Maeda at Rounds 7 and 8 of All Japan JSB1000 Championship
August 9, 2018
August 9, 2018—Yamalube Racing Team rider Keisuke Maeda, who competes in the premier JSB1000 class of the All Japan Road Race Championship, will withdraw from Round 6 (August 18–19 at Twin Ring Motegi), Round 7 (September 1–2 at the Autopolis International Racing Course) and Round 8 (September 29–30 at Okayama International Circuit) of the series due to injury. In line with this, Thai rider Anupab Sarmoon, who currently races in the Asia Road Racing Championship's (ARRC) Asia Production 250 (AP250) class, will enter in Maeda's place for Round 7 and Round 8.

Maeda's level of recovery from his injury will be taken into consideration when deciding if he will contest the MFJGP, the final round of the All Japan Championship to be held at Suzuka Circuit in November later this year.

A 24-year-old rider from Thailand, Sarmoon began racing for the Yamaha Thailand Racing Team in the ARRC's AP250 class in 2016. In his third season in the class, he is currently 3rd overall in the standings as of Round 4.

One of Southeast Asia's most talented riders, Sarmoon also competes in his homeland in the FMSCT All Thailand Superbike Championship's ST1 class for stock 1,000cc superbikes. He has won the first four of nine races and currently leads the championship. He also took part in last month's Suzuka 4 Hours, where he won for the second year in a row.
Anupab Sarmoon
"I'm very grateful to Yamaha for this opportunity to ride in the All Japan Championship. The JSB1000 class is a world level racing series and there are many riders from Japan's top class that have gone on to compete internationally, so I've always wanted to have a chance to ride there. The best racer in JSB1000 is Nakasuga-san and I've always looked up to him, so to be able to ride alongside him is like a dream for me. This will be a completely new experience for me, but I've taken four straight wins on the R1 this season in Thailand, so I think I should be able to be competitive. It's hard to set a specific goal at this point, but I just want to go out and do races worthy of being on the Yamalube Racing Team, so I'll do my best!"
Profile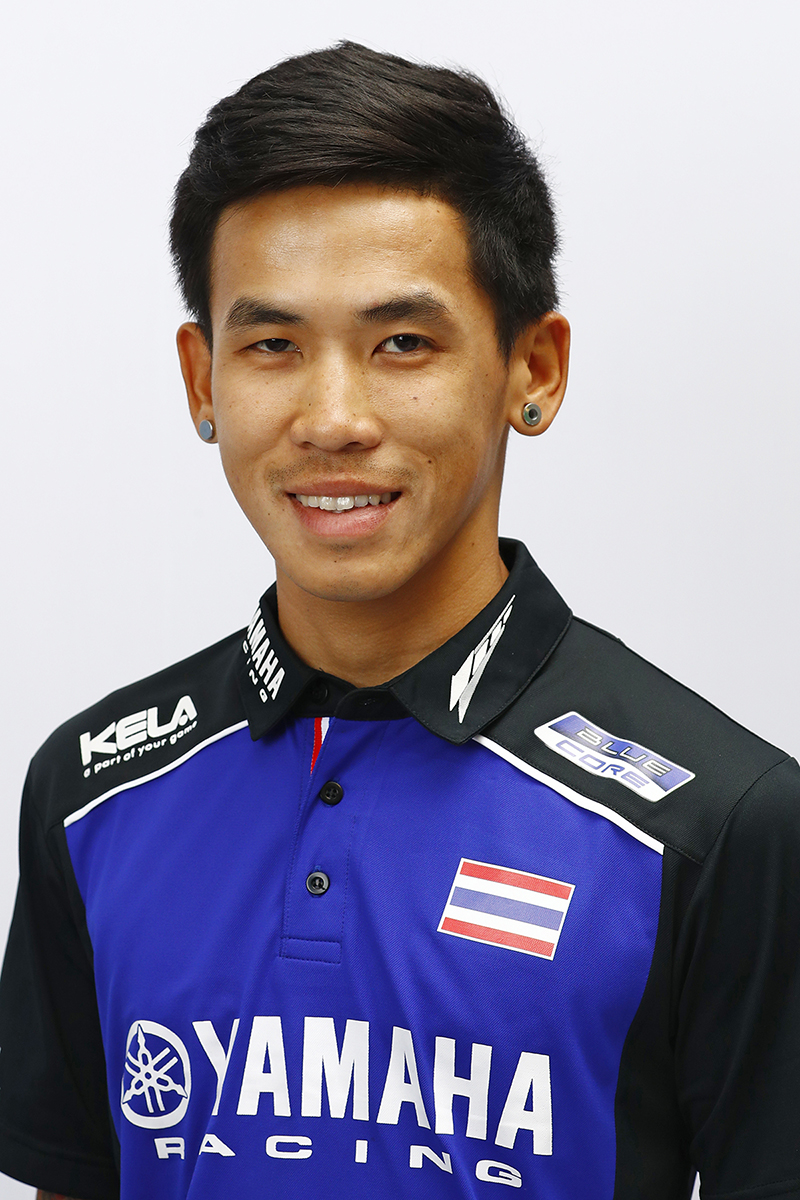 Anupab Sarmoon
| | |
| --- | --- |
| Nationality | Thai |
| Born | December 9, 1993 |
Racing Career
2018
3rd in ARRC AP250 class (as of Round 4)
1st in FMSCT All Thailand Superbike Championship ST1 class
(as of Round 4)
1st in Suzuka 4 Hours
2017
3rd in ARRC AP250 class
FMSCT Thailand Road Race Championship Production 300cc Champion
1st in Suzuka 4 Hours 
2016
3rd in ARRC AP250 class
FMSCT All Thailand Superbike Championship ST1 Champion
2015
2nd in FMSCT All Thailand Superbike Championship SS1 class
2014
FMSCT All Thailand Superbike Championship SS1 Champion
*ST1: Superstock 1000  *SS1: Supersport 600