Detail
Yamaha press releases on our motor sports racing activities
Young Yamaha Talent to Attend VR46 Riders Academy
June 10, 2016
In an effort to help young talent develop their racing careers, Yamaha Motor Co., Ltd. and the VR46 Riders Academy are proud to present "The Master Camp", a project that offers selected Yamaha riders a chance to learn from none other than living MotoGP legend Valentino Rossi.

Young Yamaha talent is offered the opportunity of a lifetime; Yamaha Motor Co., Ltd. has nominated five Yamaha riders currently competing in the Asia Production 250 (AP250) class of the Asia Road Racing Championship (ARRC) to attend the VR46 Riders Academy. The selected riders will travel to Valentino Rossi's hometown of Tavullia in Italy to take part in a programme dubbed "The Master Camp" from July 4th – 8th, 2016, where they will receive instruction and guidance from none other than nine-time World Champion and living MotoGP legend, Valentino Rossi, with the goal of improving their racing skills.

The participants for the first run of this exclusive programme were chosen amongst young Yamaha riders from Asia, based on their current AP250 class points standings, age and other factors. 'The Master Camp' that they will be a part of will combine the knowledge and experience of both Yamaha and the VR46 Riders Academy to train, develop and prepare young riders to flourish on the world stage of motorcycle racing. The planned curriculum for the programme will have Rossi himself and full-time VR46 Riders Academy instructors teaching the participants about dirt track riding at the Motor Ranch at the Academy, track riding at the Misano World Circuit Marco Simoncelli and other technique enhancing activities.

To support young Italian riders aiming to become world-class racers, Rossi decided to put his vast experience and knowledge from his many years of racing to good use and established the VR46 Riders Academy in 2014. Yamaha Motor Co., Ltd. is currently in the process of creating a step-up model and system to provide tier-based opportunities for young riders to further develop their careers. With the goal to help young talent make their way in the racing world, Yamaha entered into a formal three-year partnership agreement with the VR46 Riders Academy in March 2016 as an Official Partner and also as its Official Motorcycle Supplier.

The VR46 Academy will play a key role as a step in Yamaha's rider development and mentoring system by boosting the motivation of young riders, provide them with an unparalleled riding experience and build up skills to help them move up through the step-up programme.
Valentino Rossi
"Only a few months ago the partnership between Yamaha and VR46 began and it brought the guys of the Academy some fantastic bikes for their training, on track and at the Ranch. This was already a great step towards helping young talent, but today I am even happier when thinking about the start of the first edition of 'The Master Camp', which is only a few weeks away. In the first week of July some by Yamaha selected riders will come to train with me and the VR46 Academy riders. This initiative is a great achievement, and it's only the first of many more exciting projects to come from this collaboration. Yamaha and VR46 have the same objective; they aim to help young talents to achieve top results in the motorcycle racing. I'm personally very happy to play an active role in helping young talent and I'm looking forward to meeting the Yamaha riders and training with them and the Academy guys at the Ranch and at the Misano circuit. They will spend an entire week with us, train with us, following the same programme every day, on track and at the gym. It won't be easy for them, but I'm sure we'll have fun! It will be a beautiful and busy week!"
Participants for The Master Camp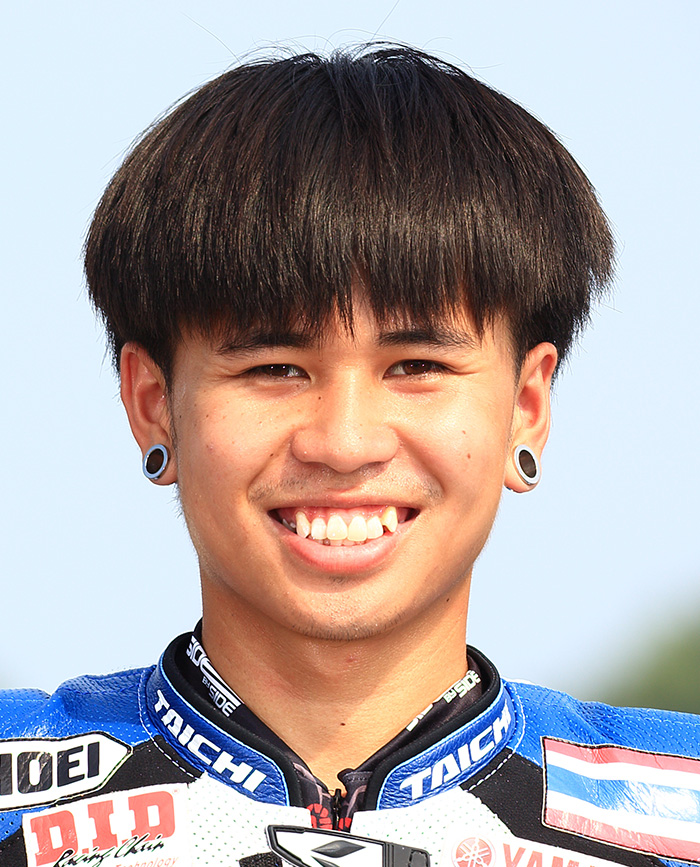 Peerapong Loiboonpeng
| | |
| --- | --- |
| Nationality | Thai |
| Age | 21 (Born in 1995) |
| | |
| --- | --- |
| 2015 | 11th in ARRC AP250 class |
| 2016 | Current ARRC AP250 class standing: 3rd |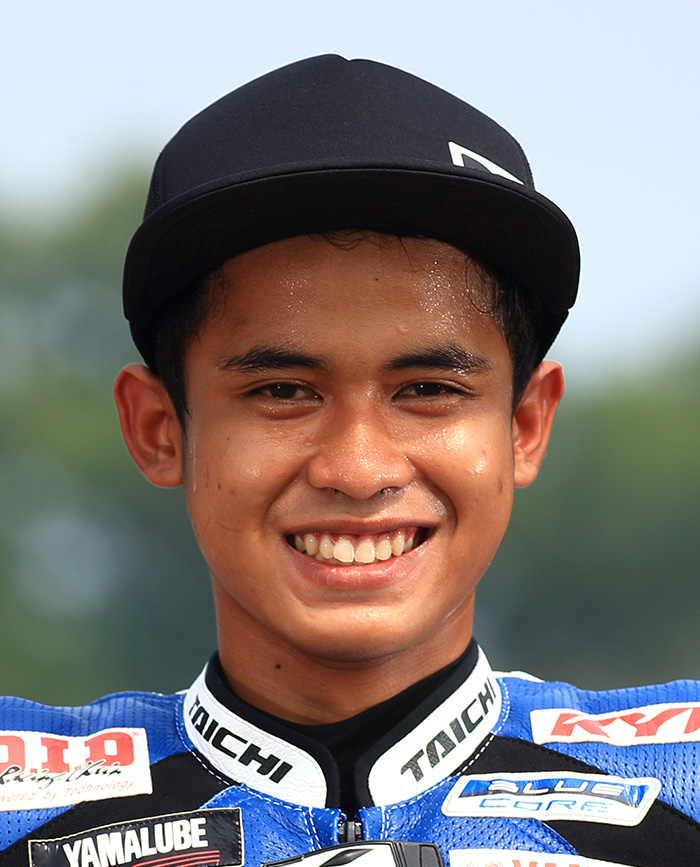 Galang Hendra Pratama
| | |
| --- | --- |
| Nationality | Indonesian |
| Age | 17 (Born in 1999) |
| | |
| --- | --- |
| 2015 | 9th in ARRC AP250 class |
| 2016 | Current ARRC AP250 class standing: 5th |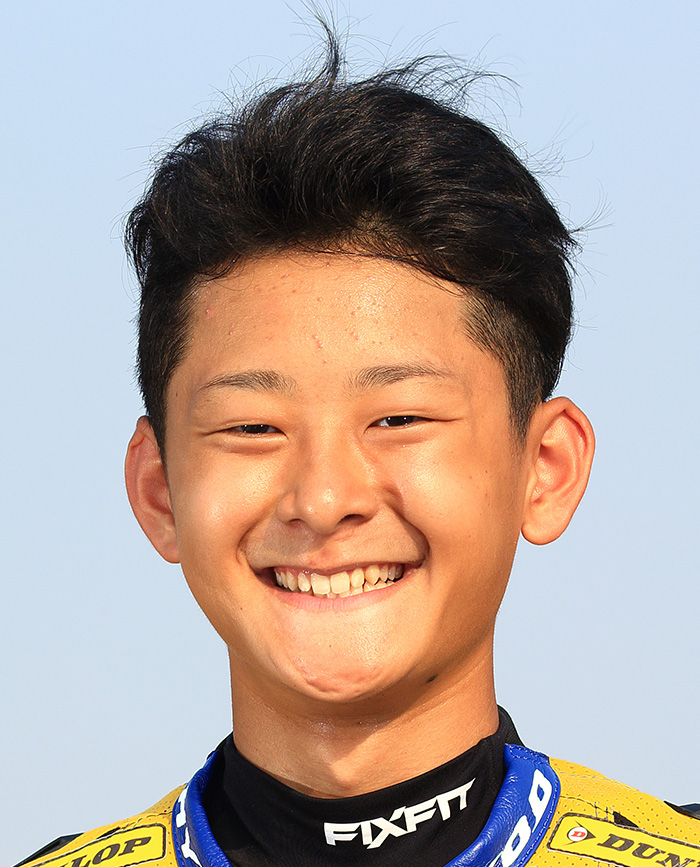 Soichiro Minamimoto
| | |
| --- | --- |
| Nationality | Japanese |
| Age | 16 (Born in 2000) |
| | |
| --- | --- |
| 2016 | Current ARRC AP250 class standing: 8th |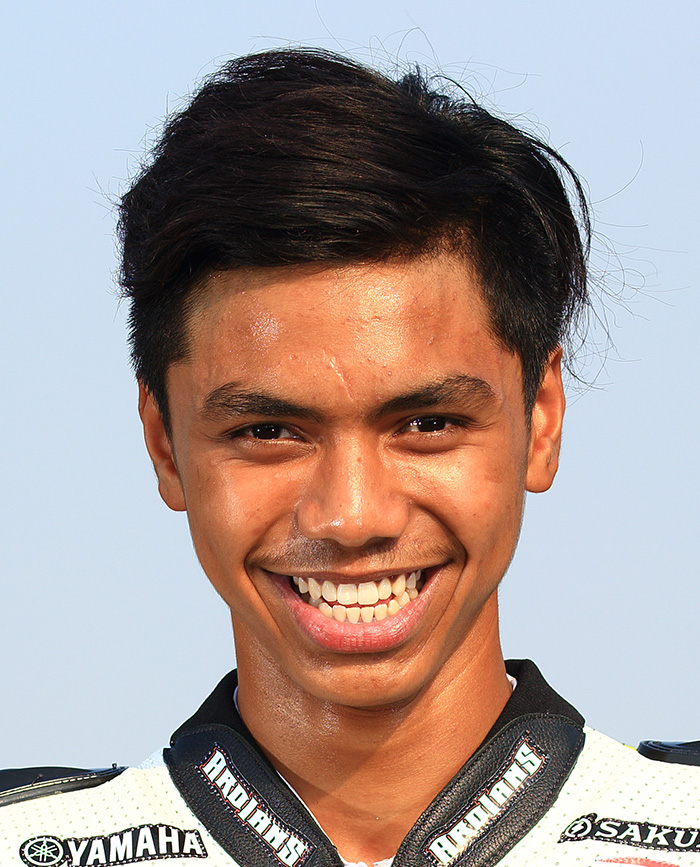 Kasma Daniel Bin Kasmayudin
| | |
| --- | --- |
| Nationality | Malaysian |
| Age | 16 (Born in 2000) |
| | |
| --- | --- |
| 2015 | 6th in ARRC AP250 class |
| 2016 | Current ARRC AP250 class standing: 10th |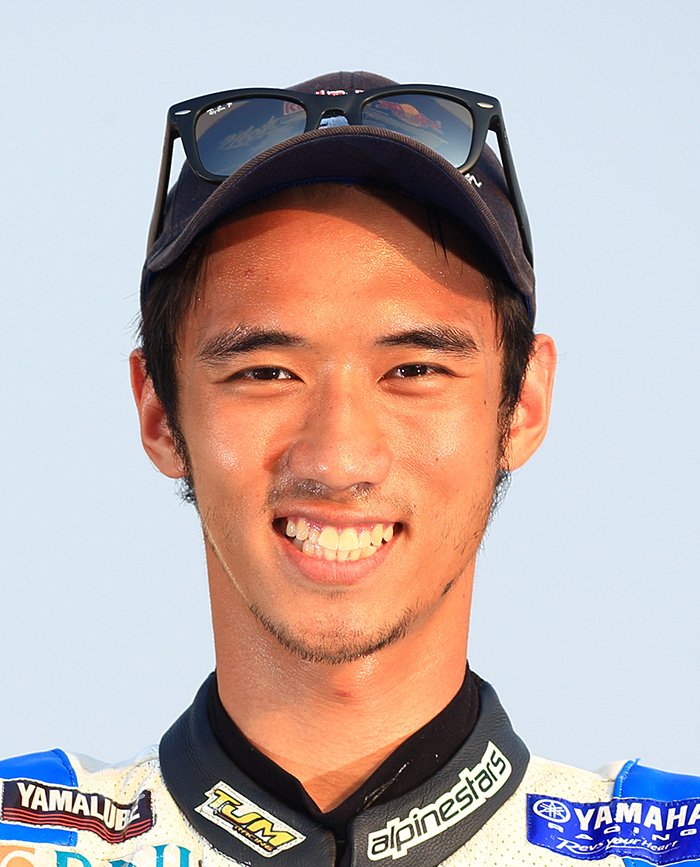 Imanuel Putra Pratna
| | |
| --- | --- |
| Nationality | Indonesian |
| Age | 19 (Born in 1996) |
| | |
| --- | --- |
| 2015 | 12th in ARRC AP250 class |
| 2016 | Current ARRC AP250 class standing: 15th |