Detail
Yamaha press releases on our motor sports racing activities
Yamaha Factory Racing Reigns at Suzuka
July 26, 2015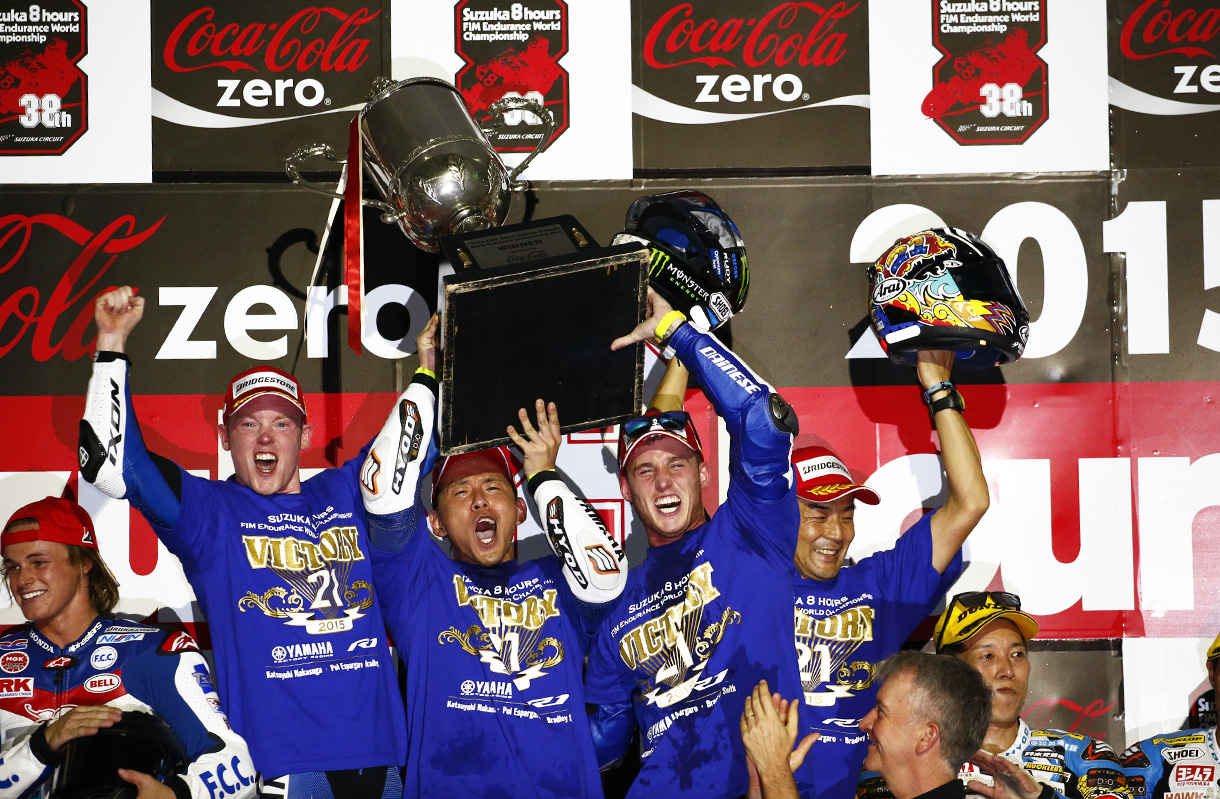 The Yamaha Factory Racing Team went above and beyond all expectations today at the Suzuka Circuit, riding the new YZF-R1 to a phenomenal victory at the 38th "Coca-Cola Zero" Suzuka 8 Hours Endurance Road Race.

Riders Katsuyuki Nakasuga, Pol Espargaró and Bradley Smith gave an outstanding performance in the hottest and most challenging conditions of the weekend. It was the trio's unbreakable determination, team spirit and the stunning performance of the YZF-R1 that saw them overcome all obstacles and win Yamaha its first victory in this event in 19 years and its fifth in the race's history.

Losing a couple of positions from pole, first rider Nakasuga was quick to carve his way to the front as he chased down the race leaders. By lap three he had climbed up to sixth and kept the pressure on. He made his move as one by one the competitors went into the pits, showing the incredible potential of the YZF-R1 when he dropped a stunning 2'08.496s on his sixth lap, the fastest laptime of the race. Nakasuga was scheduled to come in after 25 laps but completed an extra two before heading in as the race leader and handing the YZF-R1 to Smith.

The British rider re-entered in third position, but soon moved up when the race leader crashed out of the race. Smith then had to deal with two separate safety car stints before finally taking the front a little more than two hours into the race.
It was then Espargarò's turn to take the YZF-R1 for a spin. The Spaniard had been consistently fast all weekend and didn't disappoint today. He and Nakasuga created a comfortable margin before it was time for Smith to ride again.

He was only able to complete a few laps before being called in for a 30 second 'Stop and Go' penalty for Espargaró having passed under a yellow flag.

The penalty cost them a position but it wasn't long before Smith was back in first place and building a healthy gap before handing the bike over to Espargaró for a second time.

He and Nakasuga gave their all in their final riding stints before handing over to Smith for the last leg. The Brit's final ride of the race was far from simple as a third safety car caused some last-minute tension. Smith was again able to manage the situation perfectly and rode his factory Yamaha YZF-R1 through the last corner to the deafening sound of cheering from the many thousand race fans as he took the chequered flag with a 1'17.411s advantage.

Reigning Endurance World Champions GMT94 Yamaha proved today that their strategy of focussing on the race set-up during qualifying had been the right one. Originally their first rider David Checa, decided to let Kenny Foray fill in for him at the start as he had only recently recovered from a knee injury. Foray was quick to adapt to the choatic first lap and started to make his way to the front.

He and teammates Kenny Foray and Mathieu Gines showed how effective a strong team can be as they battled the entire eight hours to ride from 20th to fourth.

It was a disappointing day for the Monster Energy Yamaha Austria Racing Team (YART). Having qualified 11th on the grid Broc Parkes had a good start and was quick to move up the order. He had a strong and consistent pace of 2'11.0 but his challenge came to a premature end when a technical issue made it improssible for the team to continue.

Besides the success of the Factory team, team R1 & YAMALUBE also gave Yamaha fans reasons to cheer. They crossed the finish line in 21st position, thereby coming out victorious the Superstock class.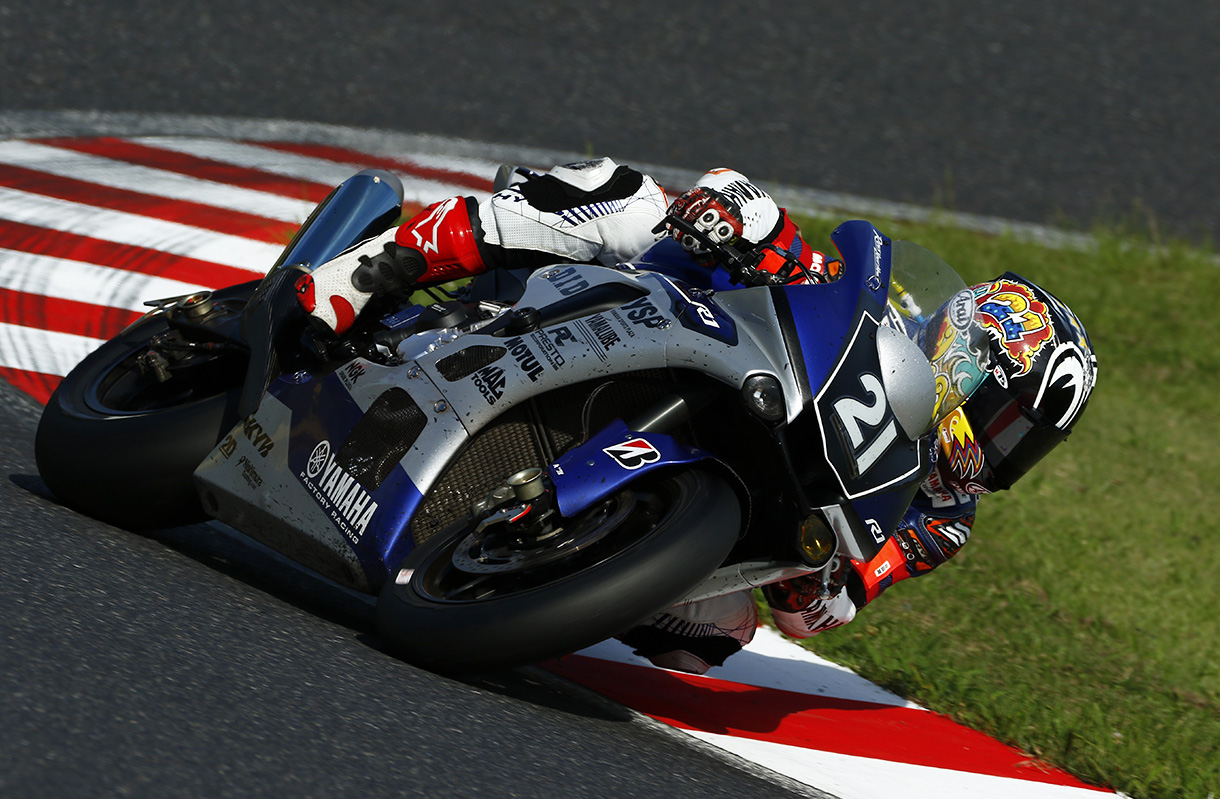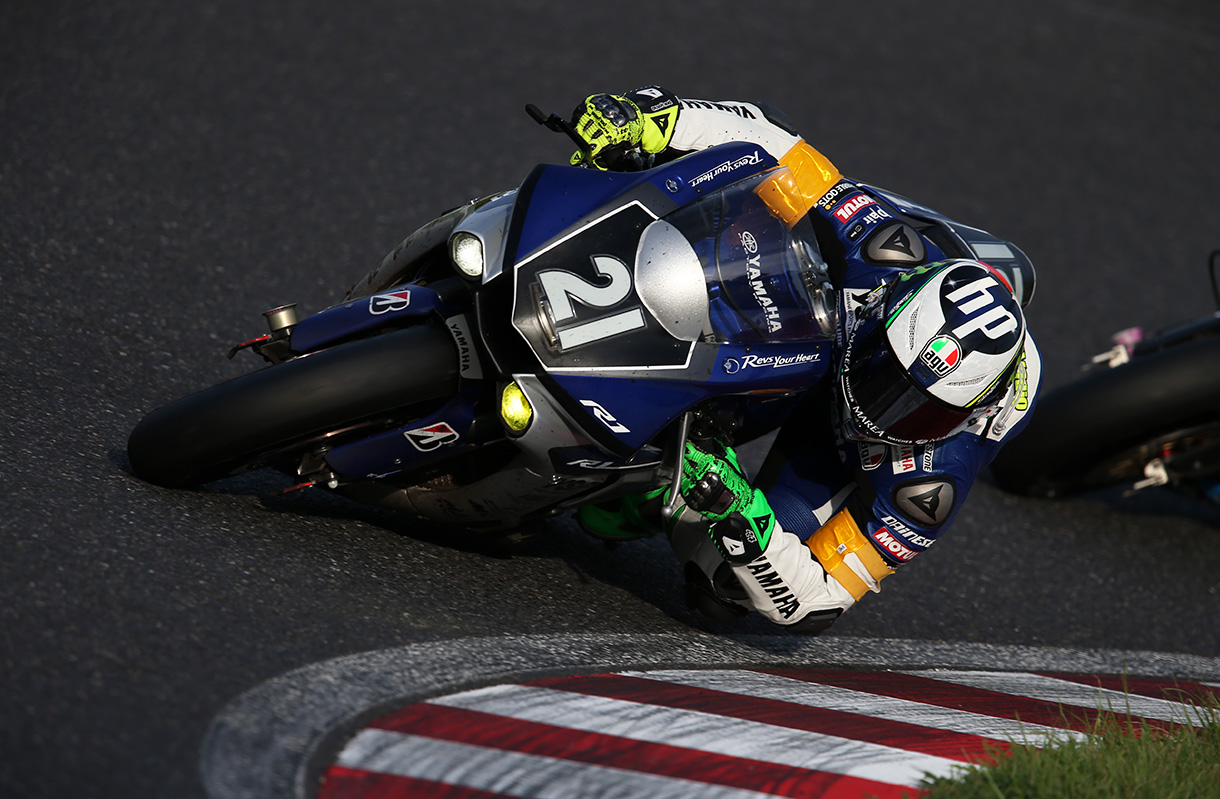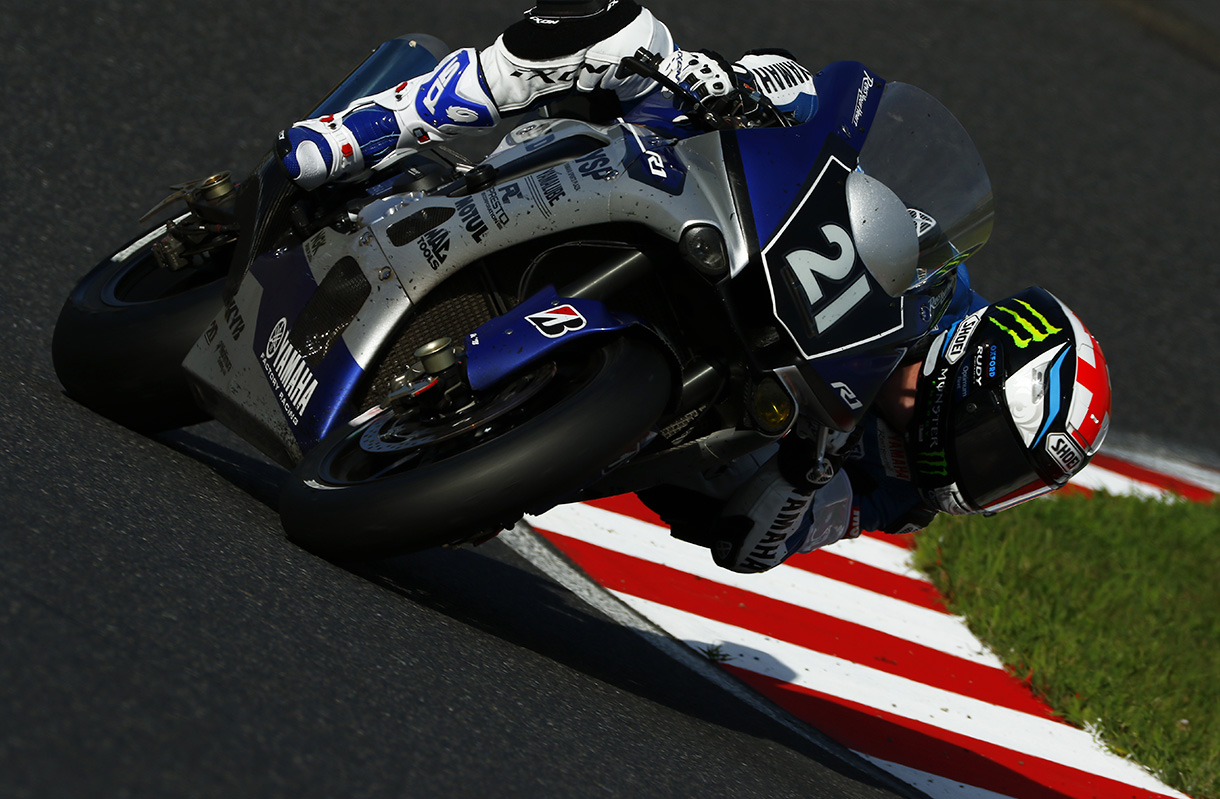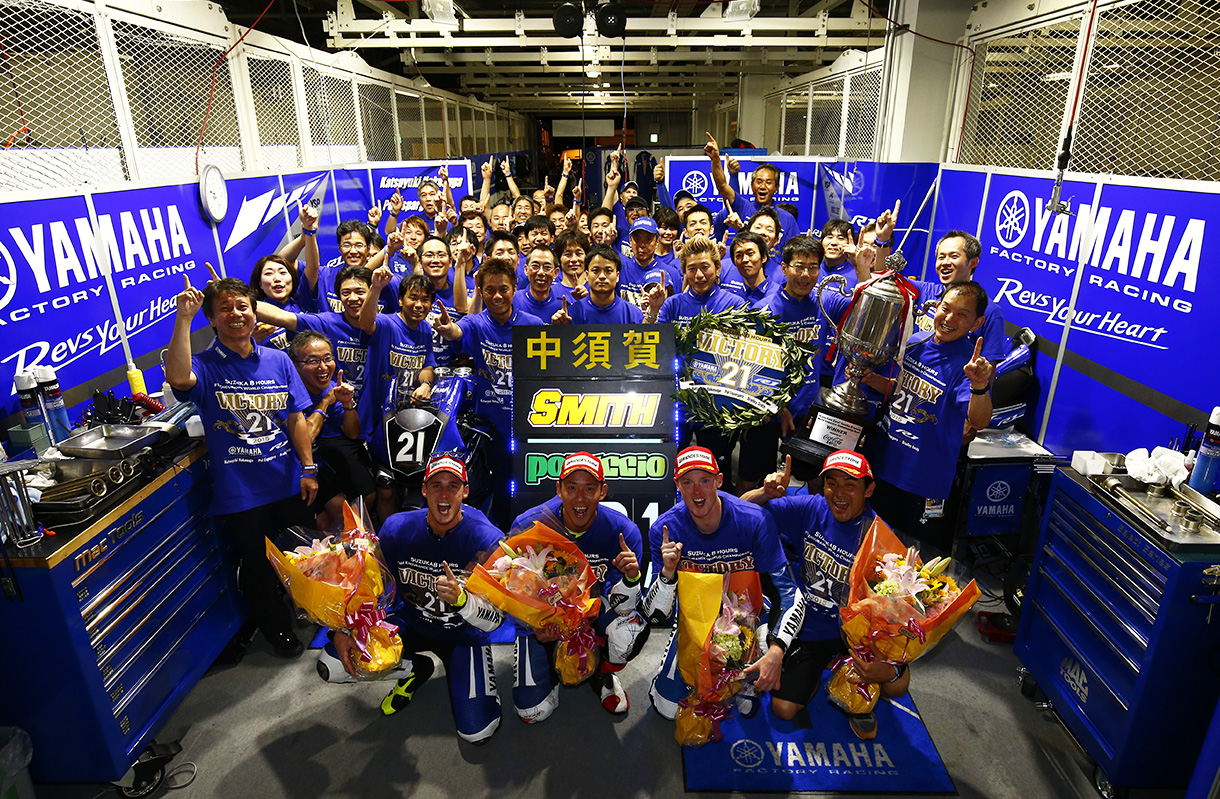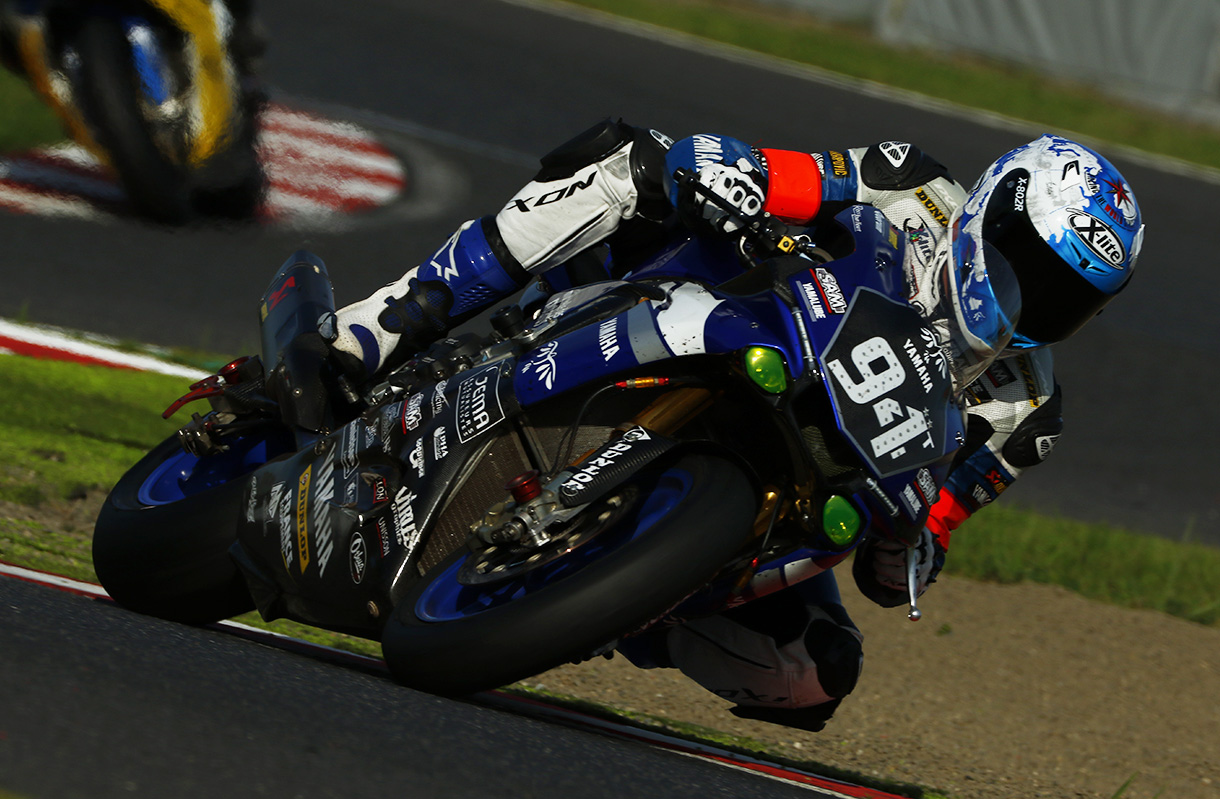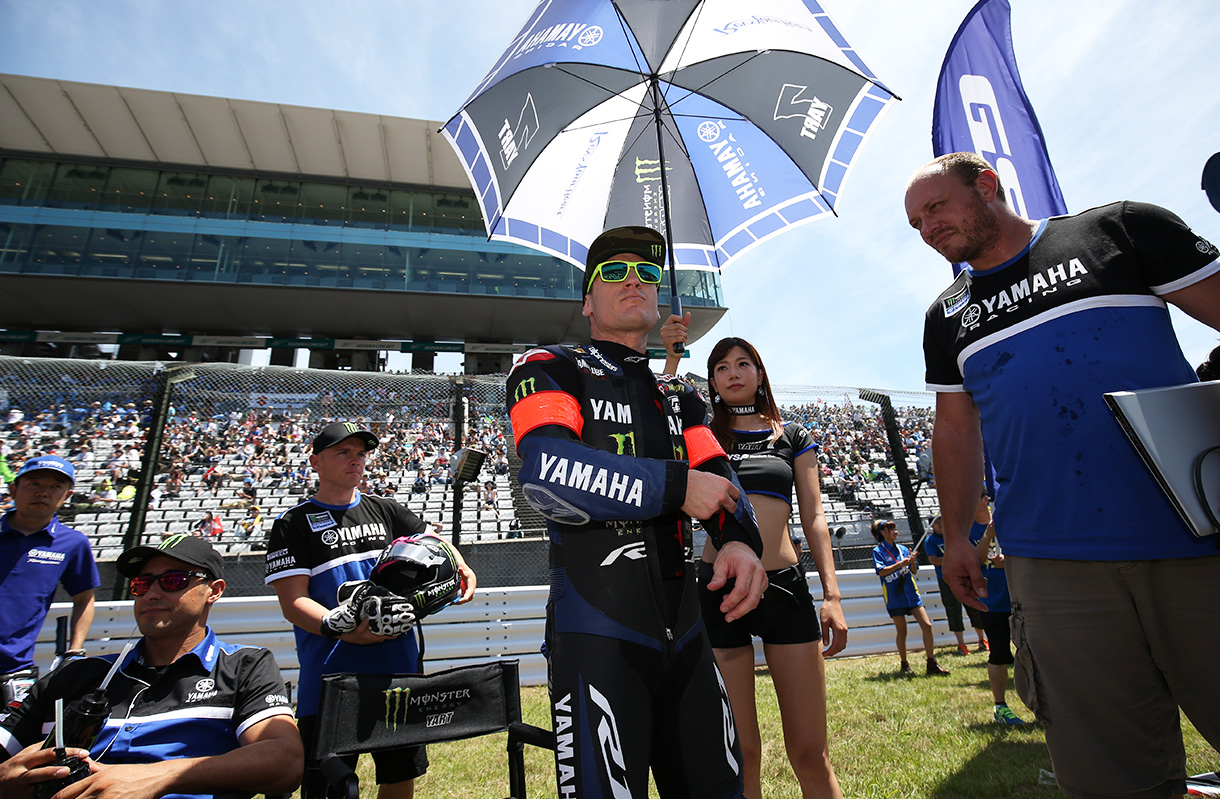 YAMAHA FACTORY RACING TEAM
Katsuyuki Nakasuga
"As a team we started the race today with a set number of laps per rider and it was a lot of pressure for me to start the race but my first goal was that I had to finish this race. I've had times when I ended the race prematurely. I want to thank all the staff, the team and all the fans for their support. I'm really glad that we have won after nineteen years."
Pol Espargaro
"I'm so happy. It was an unbelievable race. I have to say sorry to my teammates because I made a mistake during the race. We had a stop and go penalty and we lost more than one minute. My teammates were impressive, they were so fast. I gave 200% when I went out on the bike to recover this gap that we lost and we did. It's impressive what Yamaha as a factory team and a family did after so many years and I'm proud of Nakasuga-san that he rode our the first Suzuka8hours with us and also of Bradley, that we share a pit box in MotoGP. Normally we have many activities and we don't get to speak often as friends. This weekend was so good for us. I'm happy because I found two great friends, and we got the 8 hours Suzuka race victory."
Bradley Smith
"Since Tuesday night I went back to my hotel room and felt loaded up with pressure . We stood in front of all the Yamaha staff and mister Kimura and everyone who works inside the factory. We stood on the stage in Iwata and promised that we would come back and give our best and we promised them a first place and we definitely to potentially fail, but we had a great bike and teammates. We had only one small mistake during the race, which in the end was no problem at all. With the speed and the pace that my teammates were able to do, we were able to overcome it. It's very special, the 60th anniversary for Yamaha, they are leading the MotoGP championship, but second to that was a focus to on the Suzuka8H and I'm glad that we were able to show the true potential of this bike and give them that victory after 19 years that they very well deserve."
Team Manager Wataru Yoshikawa
"First, I just want to thank everyone involved and all of the fans who cheered us on. I have to say that I was really impressed by the [high] level of the MotoGP riders, and also I found myself full of admiration once again for Nakasuga's skills. Pol and Bradley [Smith] had never ridden at Suzuka before our pre-race test sessions, and they had never ridden on an Endurance spec machine. But, in no time at all, they were running very fast lap times here, one after another. Also, in today's race we were surprised to see the impeccable skill with which Nakasuga handled the bike in the first stint and extend it all the way to the 28th lap. That made things easier for us as a team from that point onward. The way the characters of the three riders came together so well made this a wonderful team, and the team staff (crew) did their best the whole time to back up the riders. During the race weekend there were accidents like Pol [Espargaro]'s crash, and then in the race there was his penalty, so there were difficulties along the way but we still managed to win. This was a victory that the whole team won together, and once again I want to express my appreciation to al of the people who cheered us on."
MONSTER YAMAHA - YART
Broc Parkes
"I was happy with my pace and I showed good speed in qualifying and at the start of the race. I felt good on the bike, it was better than I expected, because even after some laps the tyres were still good and the grip was there. My lap times were consistent and we had a good start. I think we were up to eighth when we had a technical issue. It's a bit frustrating, because I think we could have been in the top five, looking at the results now. That could have been good for the championship. I believe Yamaha was satisfied with the performance we gave before the DNF, because we were the first team on Pirelli tyres."
Team Manager Mandy Kainz
"The start of the race went quite well. Broc had a really good start and was able to follow the guys in front of him. We were able to have a very good pace so we were in the top eight at the beginning. We did all of this without taking any risks, but suddenly we encountered a technical issue and that resulted in a DNF. It's a shame, because when you look at the times we were riding, we are the best Pirelli team at the moment. We have kept our fingers crossed for the Factory team and the other Yamaha teams for success, because this is a very tough race. Oschersleben will in comparison be easier and we should be quite competitive there, but we don't know our rider line up yet. We will decide after the test."
GMT94 Yamaha
David Checa
"At the beginning of the race we had a problem with the tyre. During the week we rode with another tyre that was much better, but Dunlop had a problem and brought three wrong tyres of this series, so we rode the race on a different one. I tested this tyre in the test and I wasn't very happy, because when it was hot there was a lot of movement with my riding style. When it was colder it worked well, but today it was very hot, so I took my rhythm down a little, else I lost the front everywhere. When the temperature dropped a little I pushed and pushed. We were supposed to finish fourth or fifth, but there were three safety cars and we lost two minutes and that meant we finished sixth. Sometimes endurance is a lucky sport for you and sometimes it's not. We had a podium here three years ago and we were really lucky when it came to safety cars and crashes, this times the others were lucky. There are still two more races and we want to win, like here. We are now second in the championship and we will try to beat our rivals. They may have started strong, but they too can have bad luck and we will try to push every time."
Team Manager Christophe Guyot
"Normally when you are sixth at Suzuka you can be happy, but in this case, if I'm honest, I'm a little disappointed because we had to refuel three time under the safety car, this has never been known in my 20 year career in endurance. The last safety car was a nightmare, because we were sitting in fourth place 50 seconds in front of #12 and 28 seconds behind #30, fighting for first place in the overall rankings and when the safety car came we lost it and finish sixth in the race. Regarding the riders, their performance was very good and they gave everything. The bike was also very fast. I'm so incredibly happy for Yamaha for this victory after 19 years, that's the most positive thing that came out of today. We will see what we can do at the next race. We are now second in the World Championship, so we will continue to fight."
Race results
Place
#
Rider name
Machine
Team name
Laps run
1
21
K. Nakasuga
P. Espargaro
B. Smith
Yamaha
YAMAHA FACTORY RACING TEAM
204 Laps
2
778
J. Hook
D.Aegerter
K. Smith
Honda
F.C.C. TSR Honda
204 Laps
3
17
Y. Kagayama
N. Haga
R. Kiyonari
Suzuki
Team KAGAYAMA
203 Laps
4
30
V.Philippe
A. Delhalle
E.Masson
Suzuki
SUZUKI ENDURANCE RACING TEAM
202 Laps
5
12
T. Tsuda
A. Lowes
J. Waters
Suzuki
YOSHIMURA SUZUKI Shell ADVANCE
201 Laps
6
94
D. Checa
K. Foray
M. Gines
Yamaha
GMT94 YAMAHA
201 Laps
7
111
J. Da Costa
S. Gimbert
F. Foray
Honda
HONDA ENDURANCE RACING
201 Laps
8
25
D. Hiura
T. Yasuda
Y. Kamei
Honda
Honda Suzuka Racing Team
200 Laps
9
87
A. Yanagawa
K. Watanabe
H. Ahamad Yudhistira
Kawasaki
TeamGREEN
199 Laps
10
32
Y. Konno
N. Aoki
H. Ogata
Suzuki
MotoMap SUPPLY
199 Laps
21
14
M. Tokinaga
N. Fujiwara
J. De Vries
Yamaha
team R1 & YAMALUBE
194 Laps
22
74
M. Inagaki
T. Okuno
A. Tanaka
Yamaha
AKENO SPEED
193 Laps
39
60
N. Kazuyuki
G. Sawamura
S. Manabe
Yamaha
IWATA RACING FAMILY
184 Laps
40
98
L. Hoo Kyong
T. Nakazawa
K. Joon Tae
Yamaha
TEAM JP DFR KOREA
184 Laps
41
62
M. Mogi
T. Okada
N. Shimakawa
Yamaha
TEAM MASSA-R
181 Laps
44
51
Y. Higuchi
K. Yoshida
F. Kashiwabara
Yamaha
T・MOTOKIDS ICU NERUGAL KAWAUSO RT
176 Laps
DNF
24
T. Soma
T. Nakai
K. Adachi
Yamaha
CLEBERWOLFRACING・TT45&NOI:Z
123 Laps
DNF
7
I. Silva
S. Morais
B. Parkes
Yamaha
MONSTER YAMAHA - YART
10 Laps