Detail
Yamaha press releases on our motor sports racing activities
2014 International Racing Season
Main Yamaha Teams and Rider Profiles
February 4, 2014
Main Yamaha Teams for International Racing
racing (MotoGP and GP500 combined). This year, Yamaha will again be competing to win the MotoGP title with four riders from two teams. The Yamaha Factory Racing team will again field Jorge Lorenzo, who ranked 2nd last year with the most season wins at eight, and Valentino Rossi, who ranked 4th with one win and six podium finishes.
The Monster Yamaha Tech 3 satellite team will field Bradley Smith, in his second year with the team after ranking 10th in his first full season of MotoGP competition last year, and Pol Espargaro, who comes to the team as the reigning Moto2 World Champion. The machine for all four riders is the "YZR-M1," winner of six MotoGP rider championship titles.
In the FIM Motocross World Championships, the Yamaha Factory Racing team will compete in the pinnacle MXGP class with rider Jeremy Van Horebeek, who ranked 7th last season in the MX1 class. In the MX2 class, Yamaha Factory Racing will enter last year's 4th-ranked Christophe Charlier. The machine to be used in the MXGP class is the "YZ450FM" factory-tuned version of the "YZ450F" production motocrosser, while the "YZ250FM" factory-tuned version of the "YZ250F" production motocrosser will be used in the MX2 class.
Main Yamaha Race Teams for 2014
Road Racing
Rider Profiles
Road Racing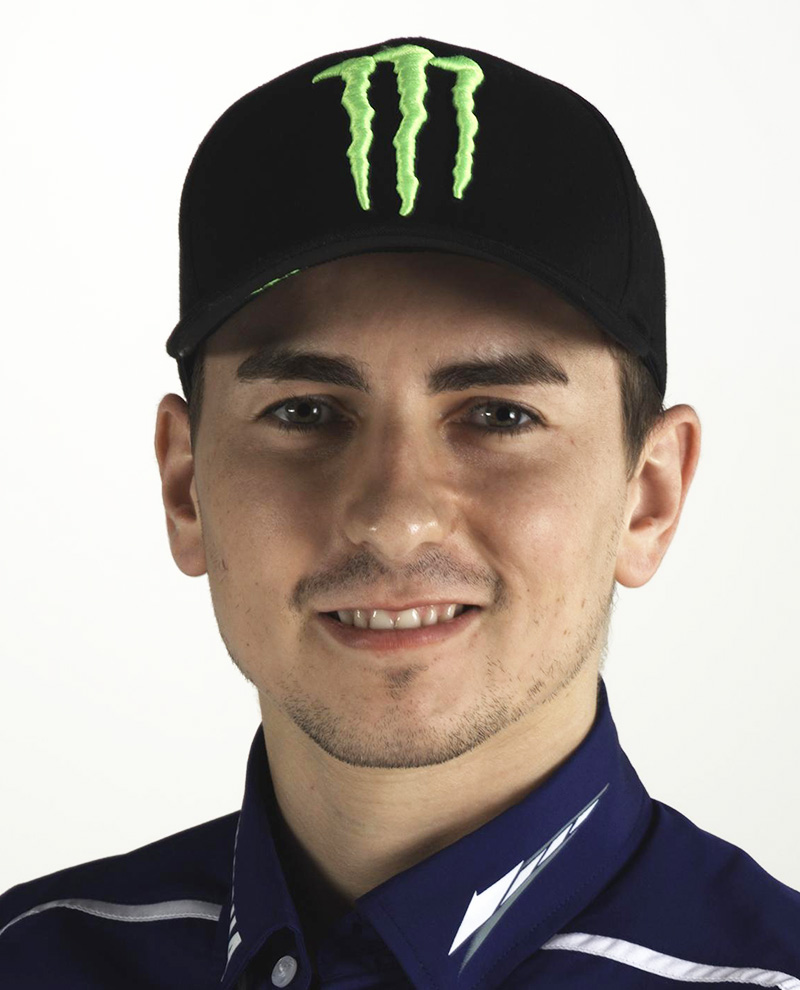 Jorge Lorenzo
| | |
| --- | --- |
| Nationality | Spanish |
| Born | May 4, 1987 |
| Racing team | Yamaha Factory Racing |
| | |
| --- | --- |
| 2002 | 21st in FIM Grand Prix World Championships 125cc class |
| 2003 | 12th in FIM Grand Prix World Championships 125cc class |
| 2004 | 4th in FIM Grand Prix World Championships 125cc class |
| 2005 | 5th in FIM Grand Prix World Championships 250cc class |
| 2006 | Champion of FIM Grand Prix World Championships 250cc class |
| 2007 | Champion of FIM Grand Prix World Championships 250cc class |
| 2008 | 4th in MotoGP World Championship |
| 2009 | 2nd in MotoGP World Championship |
| 2010 | Champion of MotoGP World Championship |
| 2011 | 2nd in MotoGP World Championship |
| 2012 | Champion of MotoGP World Championship |
| 2013 | 2nd in MotoGP World Championship |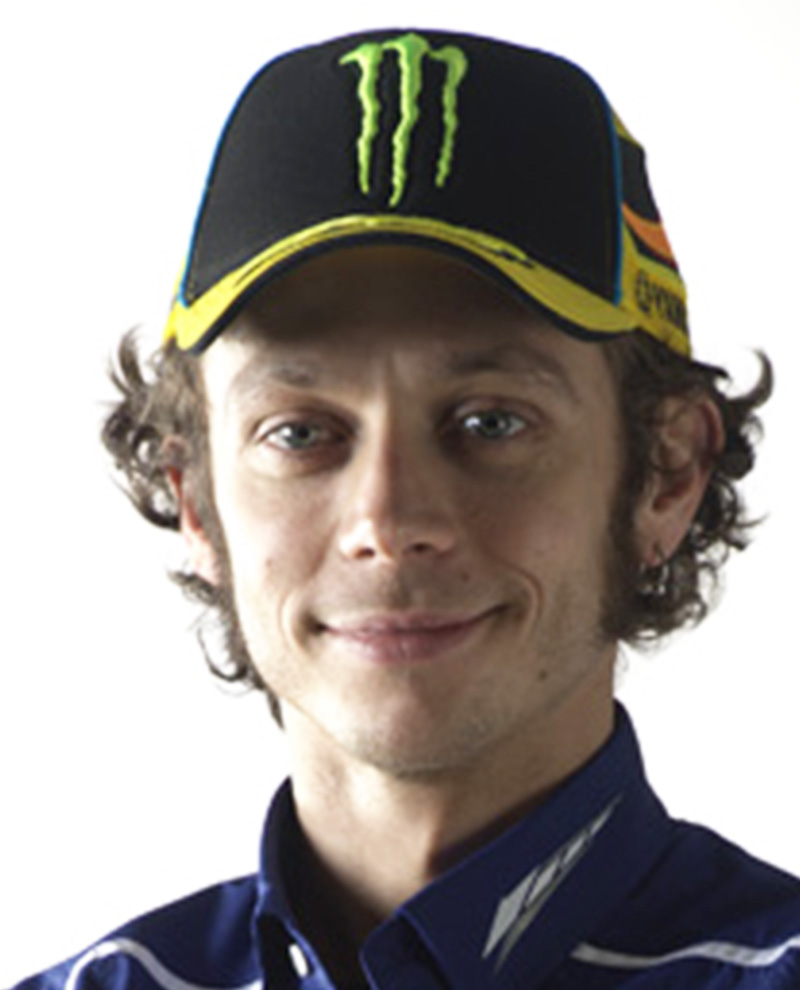 Valentino Rossi
| | |
| --- | --- |
| Nationality | Italian |
| Born | Feb. 16, 1979 |
| Racing team | Yamaha Factory Racing |
| | |
| --- | --- |
| 1996 | 9th in FIM Grand Prix World Championships 125cc class |
| 1997 | Champion of FIM Grand Prix World Championships 125cc class |
| 1998 | 2nd in FIM Grand Prix World Championships 250cc class |
| 1999 | Champion of FIM Grand Prix World Championships 250cc class |
| 2000 | 2nd in FIM Grand Prix World Championships 500cc class |
| 2001 | Champion of FIM Grand Prix World Championships 500cc class |
| 2002 | Champion of MotoGP World Championship |
| 2003 | Champion of MotoGP World Championship |
| 2004 | Champion of MotoGP World Championship |
| 2005 | Champion of MotoGP World Championship |
| 2006 | 2nd in MotoGP World Championship |
| 2007 | 3rd in MotoGP World Championship |
| 2008 | Champion of MotoGP World Championship |
| 2009 | Champion of MotoGP World Championship |
| 2010 | 3rd in MotoGP World Championship |
| 2011 | 7th in MotoGP World Championship |
| 2012 | 6th in MotoGP World Championship |
| 2013 | 4th in MotoGP World Championship |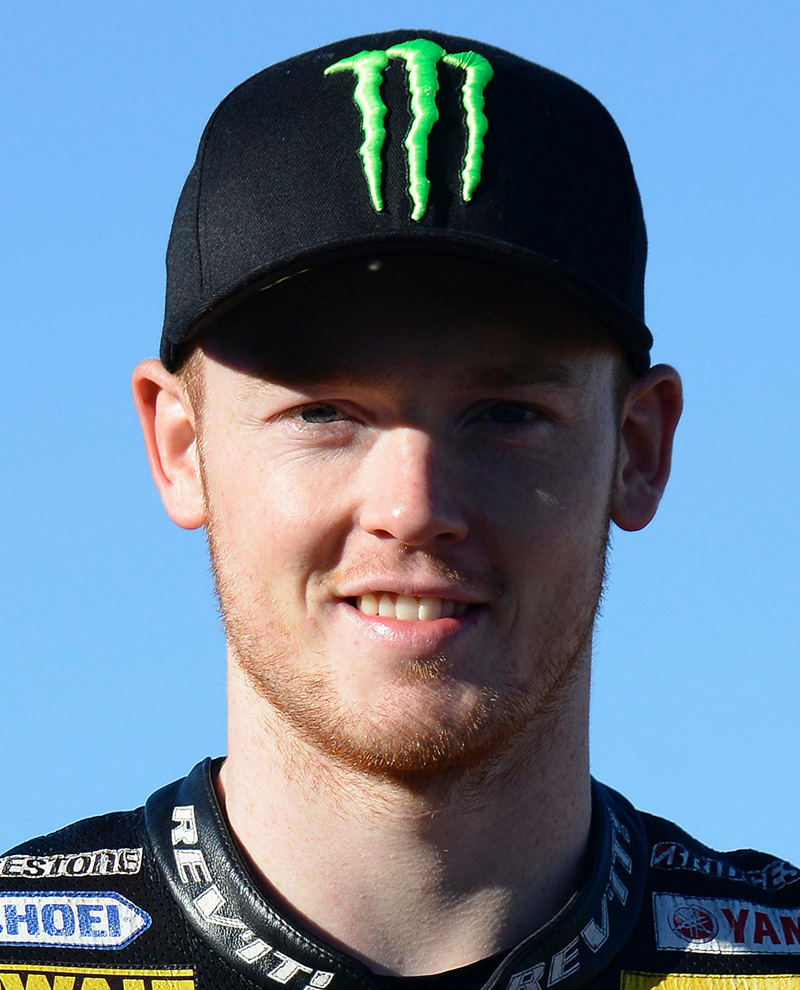 Bradley Smith
| | |
| --- | --- |
| Nationality | British |
| Born | Nov. 28, 1990 |
| Racing team | Monster Yamaha Tech 3 |
| | |
| --- | --- |
| 2006 | 19th in FIM Grand Prix World Championships 125cc class |
| 2007 | 10th in FIM Grand Prix World Championships 125cc class |
| 2008 | 6th in FIM Grand Prix World Championships 125cc class |
| 2009 | 2nd in FIM Grand Prix World Championships 125cc class |
| 2010 | 4th in FIM Grand Prix World Championships 125cc class |
| 2011 | 7th in Moto2 World Championship |
| 2012 | 9th in Moto2 World Championship |
| 2013 | 10th in MotoGP World Championship |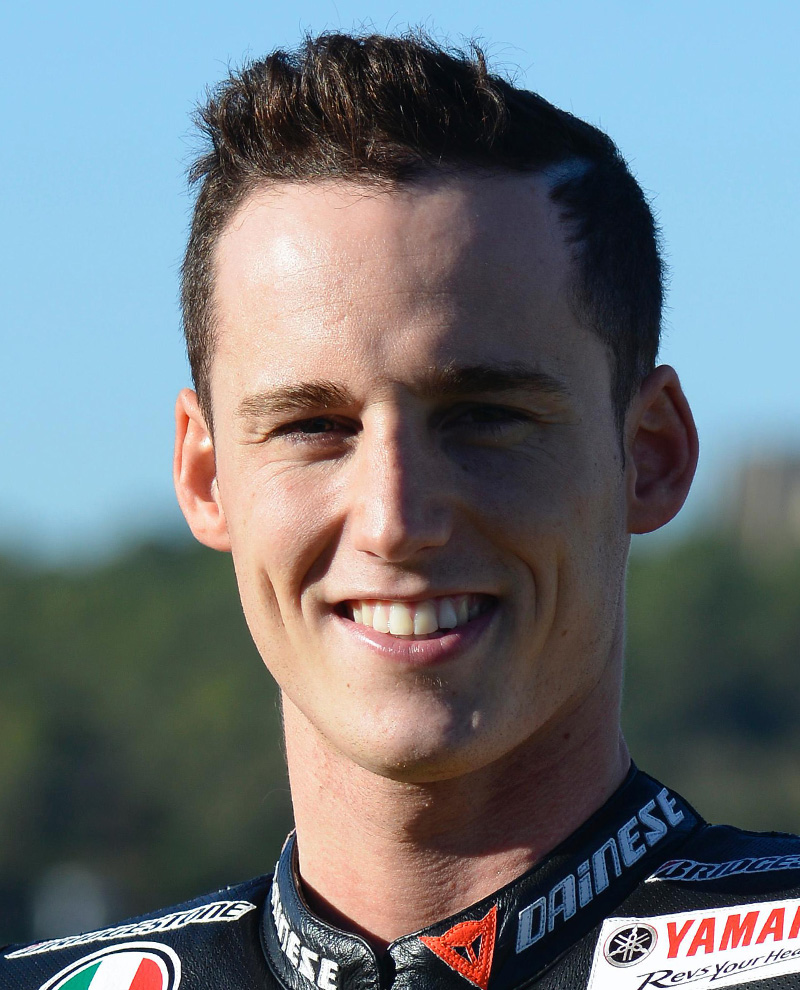 Pol Espargaro
| | |
| --- | --- |
| Nationality | Spanish |
| Born | June 10, 1991 |
| Racing team | Monster Yamaha Tech 3 |
| | |
| --- | --- |
| 2006 | 20th in FIM Grand Prix World Championships 125cc class |
| 2007 | 9th in FIM Grand Prix World Championships 125cc class |
| 2008 | 9th in FIM Grand Prix World Championships 125cc class |
| 2009 | 4th in FIM Grand Prix World Championships 125cc class |
| 2010 | 3rd in FIM Grand Prix World Championships 125cc class |
| 2011 | 13th in Moto2 World Championship |
| 2012 | 2nd in Moto2 World Championship |
| 2013 | Champion of Moto2 World Championship |
Motocross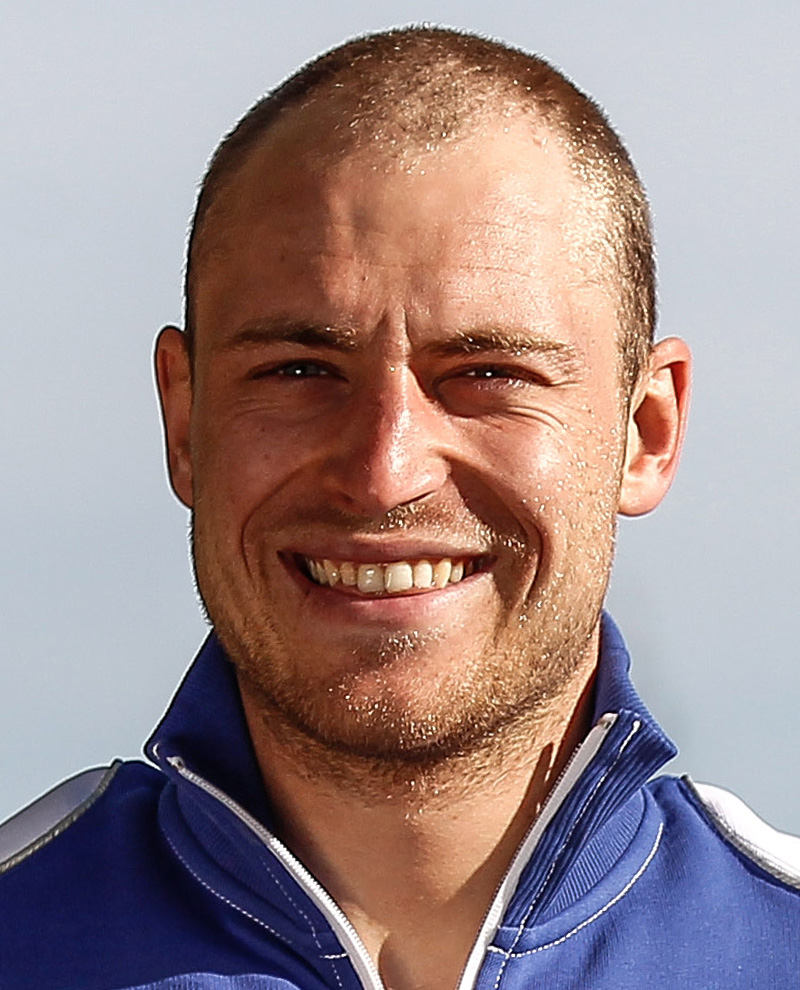 Jeremy Van Horebeek
| | |
| --- | --- |
| Nationality | Belgian |
| Born | Nov. 28, 1989 |
| Racing team | Yamaha Factory Racing |
| | |
| --- | --- |
| 2007 | 16th in Motocross MX2 World Championship |
| 2008 | 8th in Motocross MX2 World Championship |
| 2009 | 11th in Motocross MX2 World Championship |
| 2010 | 9th in Motocross MX2 World Championship |
| 2011 | 17th in Motocross MX2 World Championship |
| 2012 | 3rd in Motocross MX2 World Championship |
| 2013 | 7th in Motocross MX1 World Championship |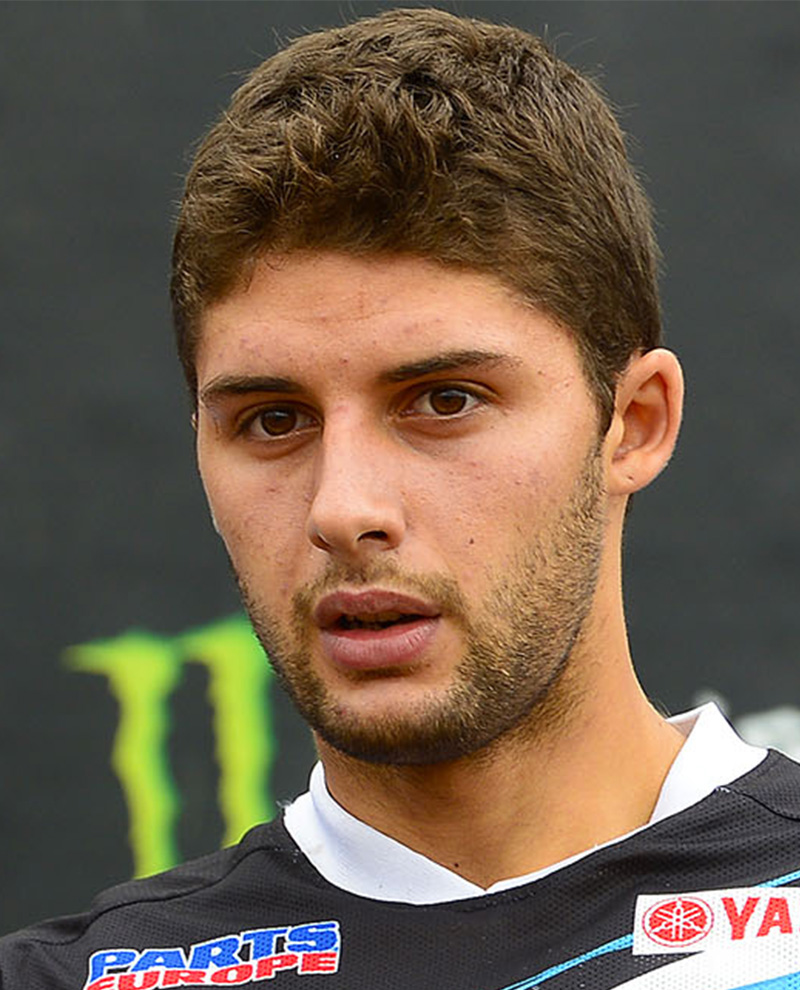 Christophe Charlier
| | |
| --- | --- |
| Nationality | French |
| Born | July 20, 1991 |
| Racing team | Yamaha Factory Racing |
| | |
| --- | --- |
| 2008 | 8th in MX2 European Championship |
| 2009 | Champion of MX2 European Championship |
| 2010 | 12th in Motocross MX2 World Championship |
| 2011 | 13th in Motocross MX2 World Championship |
| 2012 | 19th in Motocross MX2 World Championship |
| 2013 | 4th in Motocross MX2 World Championship |