Newsletter : Bringing Greater Diversity to the Yamaha Motorcycle Testing Team -- A New Challenge: From the Track to the Test Course --
August 25, 2022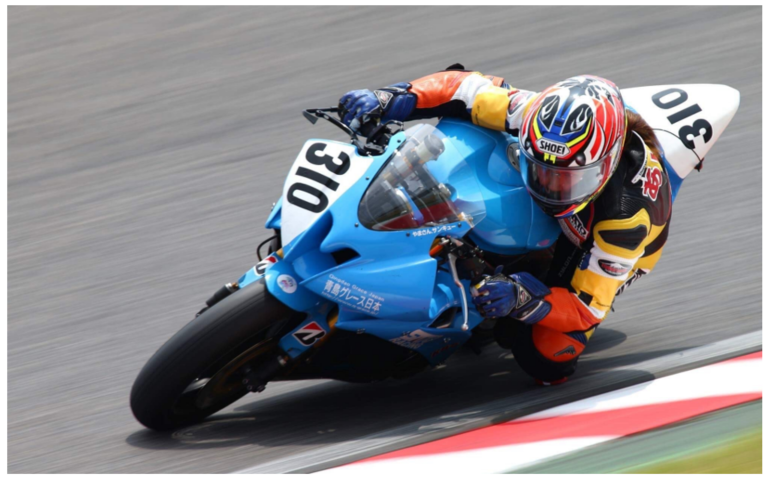 "Diversity & Inclusion" is part of the human resources strategy announced in Yamaha Motor's new Medium-Term Management Plan and calls for us to strive to be a company with an agile and diverse workforce by increasing the available options for working styles.

Toward the realization of Diversity & Inclusion, Yamaha Motor is engaged in various initiatives from a global perspective to connect the energy and drive of its diverse workforce to raising our corporate value. In this issue, we introduce a high-spirited woman working in Yamaha's motorcycle track testing department--long dominated by men--and her personal challenge to fully unlock and apply her strengths.
A Woman Who Made Headlines in Japan's National Championship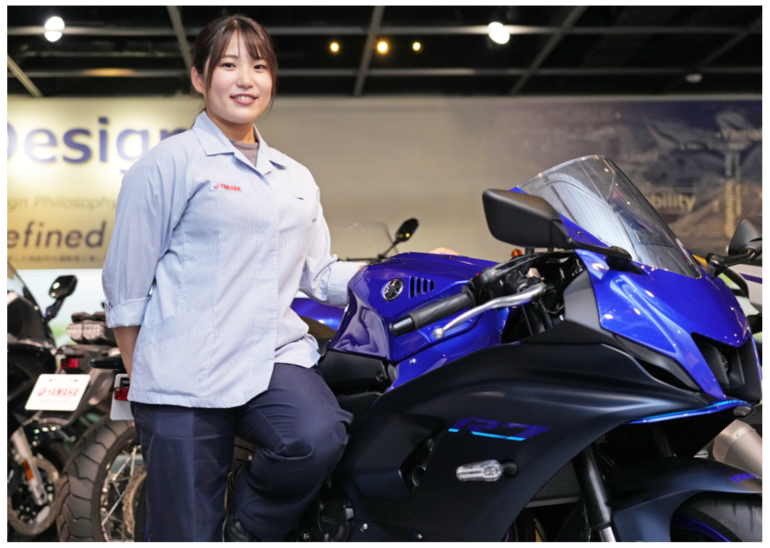 "Riders who can tell the difference will notice and I think that's really great, but I personally want to add something extra to that, so that riders who may not be able to tell can still sense the difference or get hyped up for the ride the moment they hop on the bike. That's what I'm aiming for and I'm going to do my best."

The day that Airi Nakayama--now in her third year at Yamaha Motor--was assigned to the company's Motorcycle Testing Division, there was a slight buzz in the air at the department's workplaces. It came as little surprise; right up until she joined the company, Nakayama was showcasing her talent as a racer in the All Japan Road Race Championship. She became the first woman to take pole position for a J-GP3 class race as well as the first woman rider to podium in the class with 2nd, among her other racing achievements. So it's no wonder that those in the department were bewildered as to why a racer that made headlines like Nakayama was there.

"When I came to Yamaha on an internship, I was lucky enough to go with the track testing team to the course and watch them run their tests," she explains. "I got to see how skilled the development riders are at articulating or describing the feeling and behavior of the motorcycle, and felt that I wanted to test myself at this company." While she bid a final farewell to the world of racing when she joined Yamaha, she says she has no regrets and did everything she hoped to do while she was active.
"I want to show the unique strengths that I have."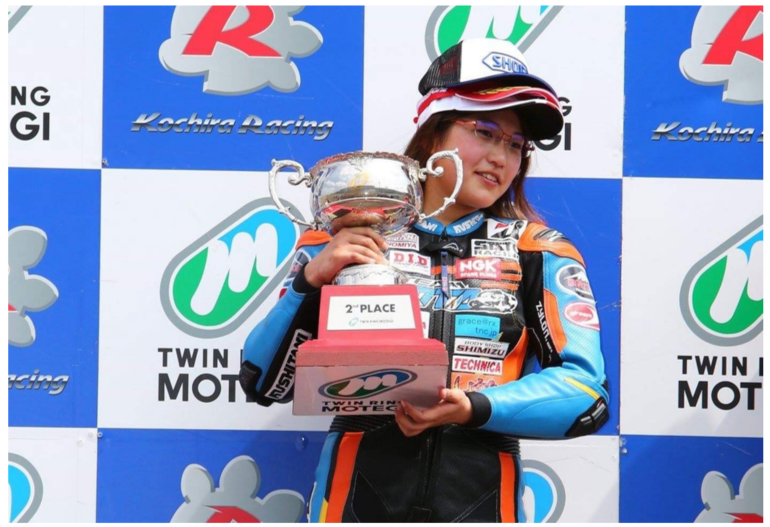 After joining the company, she was assigned to the Motorcycle Testing Division as she had requested, and as a graduate with a mechanical engineering background, her first task was developing systems for evaluation and analysis. "My goal is to become a person able to connect the physical motion of the vehicle with ride quality evaluations. I was able to gain the knowledge for that by working on system development," she says. But with her duties moving to actual testing, she adds, "It's not just about the skills I have from racing. I want to gain the right abilities to properly evaluate production bikes and then apply them to the development work I'll do in the future."

Even before she entered elementary school, Nakayama drew attention at pocket bike races and has spent most of her life as a student our racing, from elementary school up through university. "The hardest part was when I was in junior high school. I was always exhausted because I was at the track almost every day while also being on the student council and on the basketball team. But I only practiced with the team and whenever there was a game on the weekends, I was the only one not there because I was at the track. I was also student council president, so my school life was jam-packed!" she says with a laugh. In university, she started her own racing team and ran around herself to try and get sponsors and find staff to help out. Looking back on it all, she feels it was around then that she learned what it takes to be a full-fledged adult.

"Yamaha's testing teams have a traditional demand for precision built up by our predecessors. I want to show the unique strengths I have while respecting that tradition." But Nakayama's eyes and demeanor couldn't hide her excitement to finally be heading to the test course.