Blocking the sale of counterfeit products in China ― Working toward stopping fraudulent sales of surface mounter feeders ―
July 19, 2022
IWATA, July 19, 2022 -- Yamaha Motor Co., Ltd. (Tokyo:7272) announced today that in response to its intellectual property infringement lawsuit based on computer software copyrights and patent rights in order to prevent the spread of counterfeit products in China, the defendants, Shenzhen Dongshun Trade Co., Ltd., Shenzhen Dongshun Electronics Co., Ltd., and the legal representative of Shenzhen Dongshun Trade Co., Ltd., Yuehuai Wang, have fully acknowledged the infringement of Yamaha Motor's intellectual property rights and have subsequently stopped selling counterfeit products.

In these proceedings, Yamaha Motor alleged that the defendant's act of manufacturing and selling counterfeit surface mounter feeders*1 originally designed and manufactured by Yamaha Motor's robotics business is an infringement of the Company's computer software copyrights and patent rights. The proceedings were filed with the Intermediate People's Court in Shenzhen City to seek an injunction against manufacturing and sales, and compensation for any damages caused. In addition to ceasing this infringement, the defendants have also agreed on conditions such as payment of damages, disposal of inventory, and issuing a public apology. *2

Yamaha Motor considers intellectual property rights an important management resource, and the Company will therefore continue to take a resolute stance against any infringements in this area.
*1 Feeder: A device for supplying electronic components to the surface mounter from a tape reel that houses electronic components to be mounted on the surface mounter.
*2 The proceedings will be withdrawn as soon as the implementation of these agreement conditions have been confirmed.
Affected Products
8mm, 12/16mm SS feeder for surface mounter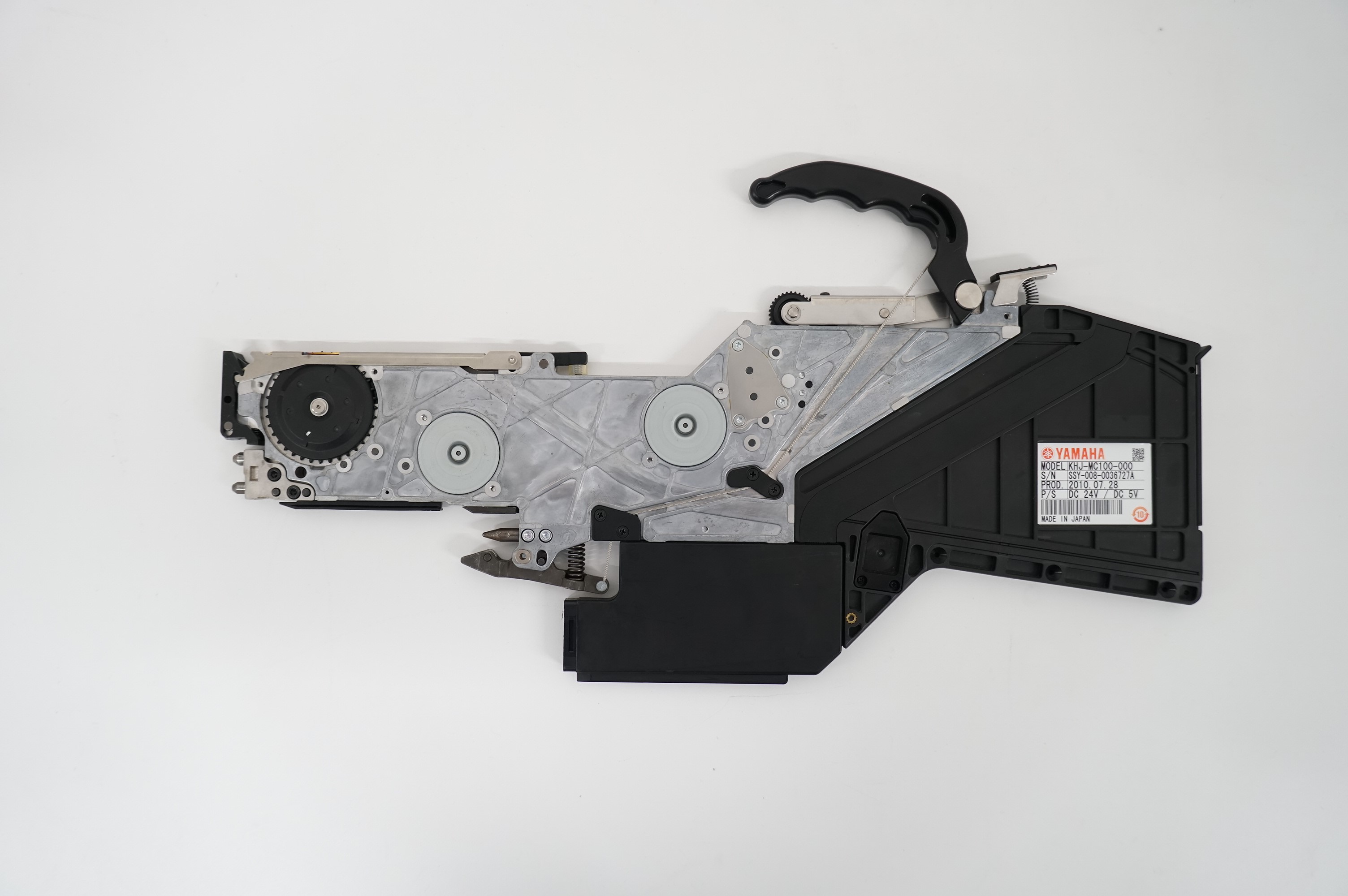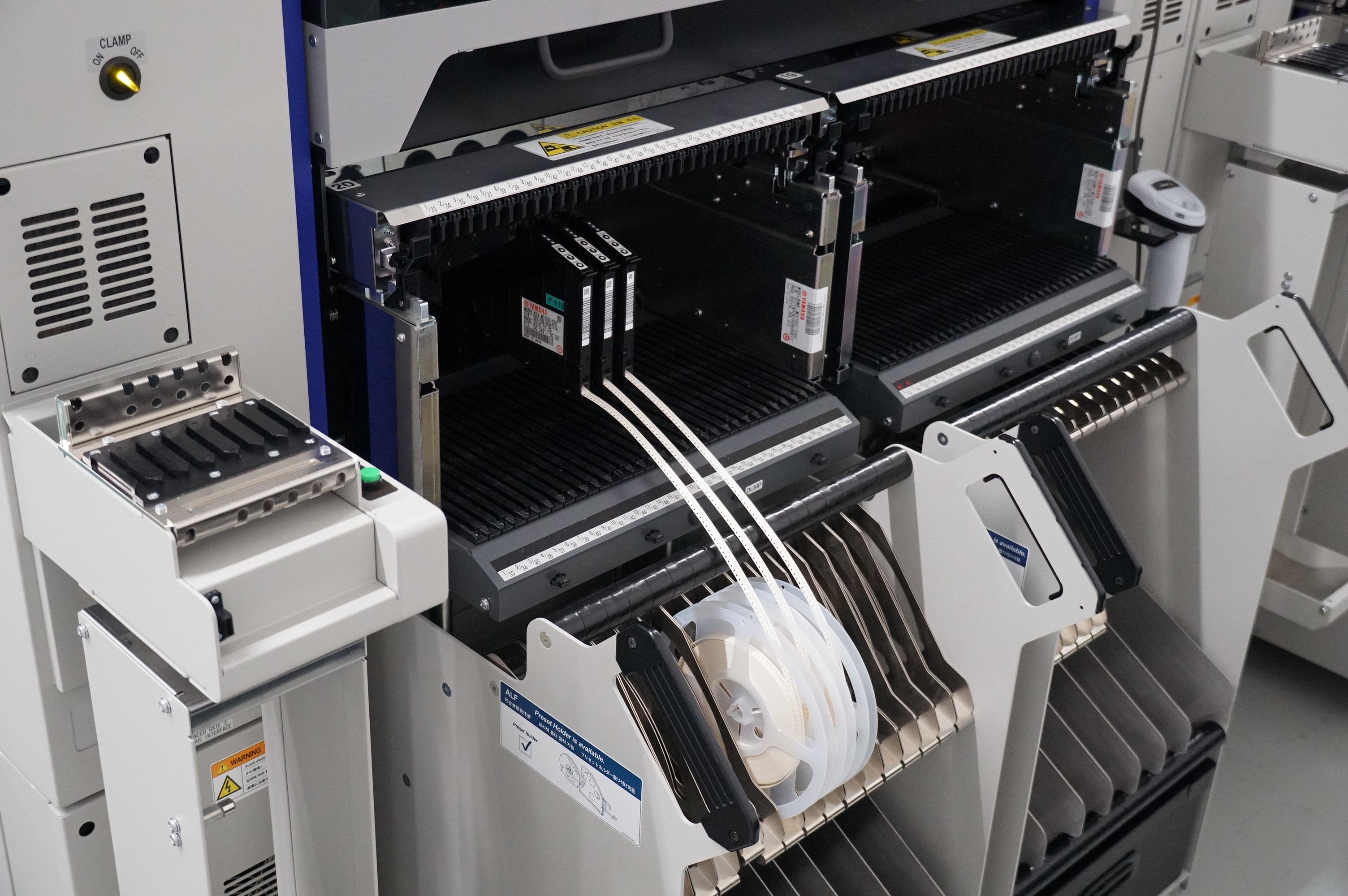 Reference: Yamaha Motor SS Feeder (left) and an electronic component set (right)