Newsletter:Four Types of Kando Found Under Japan's Blue Skies --Thirty Years of Yamaha Motor's Parent-Child Motorcycle Classes--
June 27, 2022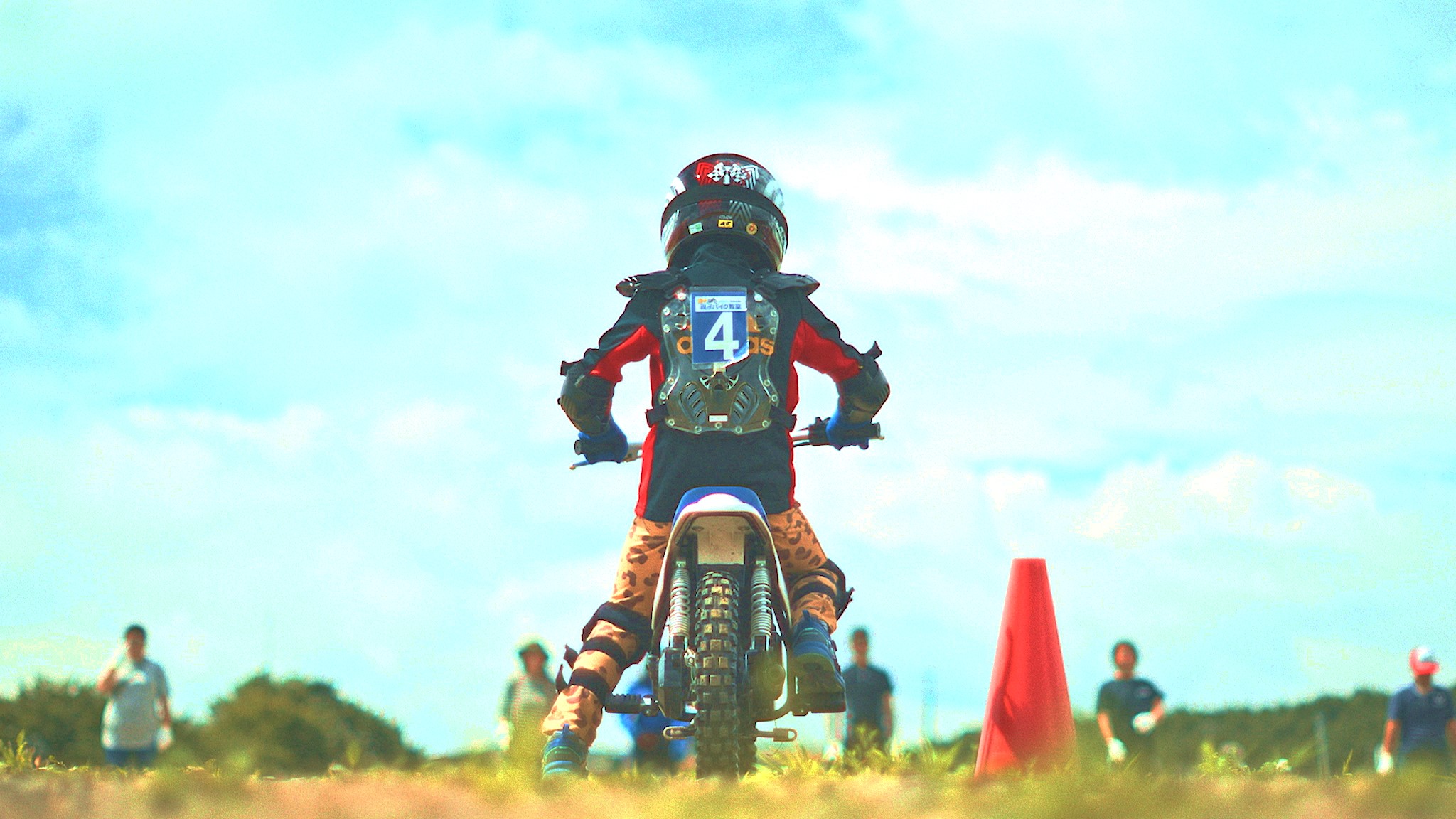 Yamaha Motor's Parent-Child Motorcycle Class has been held unabated in Japan since the late-1980s and is aimed at giving young children their first experience of riding a motorcycle.

Under the guidance of experienced instructors, the class teaches children--and their parents--basic motorcycle operation and traffic safety knowledge using the PW50 model for kids. The class is held in locations nationwide and employs a special curriculum to deliver four types of Kando* to participants through the event: the fun of motorcycling, learning about safety, the bonds between child and parent, and a child's growth.

*Kando is a Japanese word for the simultaneous feeling of deep satisfaction and intense excitement that people experience when they encounter something of exceptional value.
A Program and Curriculum Connected to Learning Social Norms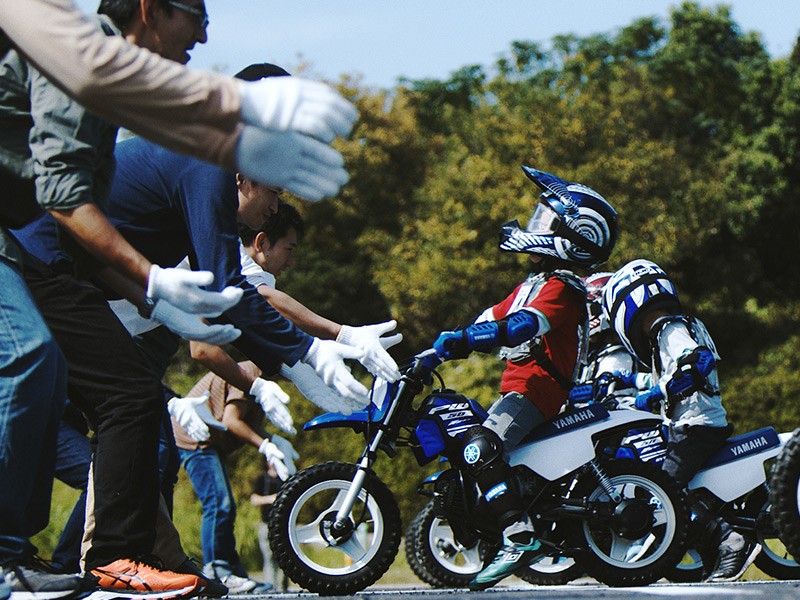 To facilitate the safe and proper use of our motorcycles and other products, Yamaha Motor conducts a wide range of riding safety education courses and awareness-raising events around the world under its Yamaha Riding Academy (YRA) program. With the COVID-19 pandemic making face-to-face instruction and holding events difficult, the YRA proactively switched to organizing safety education activities online, with some 39,000 people participating in lessons in 2021 despite the extensive restrictions imposed around the world.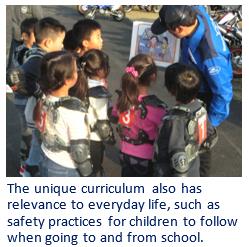 Participation in a YRA event is not limited to Yamaha product users either; the program offers lessons for people using motorcycles or other vehicles in their jobs or in the line of duty, such as motorcycle taxis or police officers. There are also courses specifically targeting women and ones tailored for children.
One of these is the Parent-Child Motorcycle Class. This popular event has been run in Japan for over 30 years and uses the PW50 bike for kids in order to impart basic safe riding practices as well as provide a real experience of motorcycling fun to children and their parents. It won Japan's prestigious Kids Design Award in 2017, with its curriculum winning praise for helping instill social norms in children, such as learning risk assessment skills and understanding the reasons for following traffic rules.
Four Types of Kando at Each Class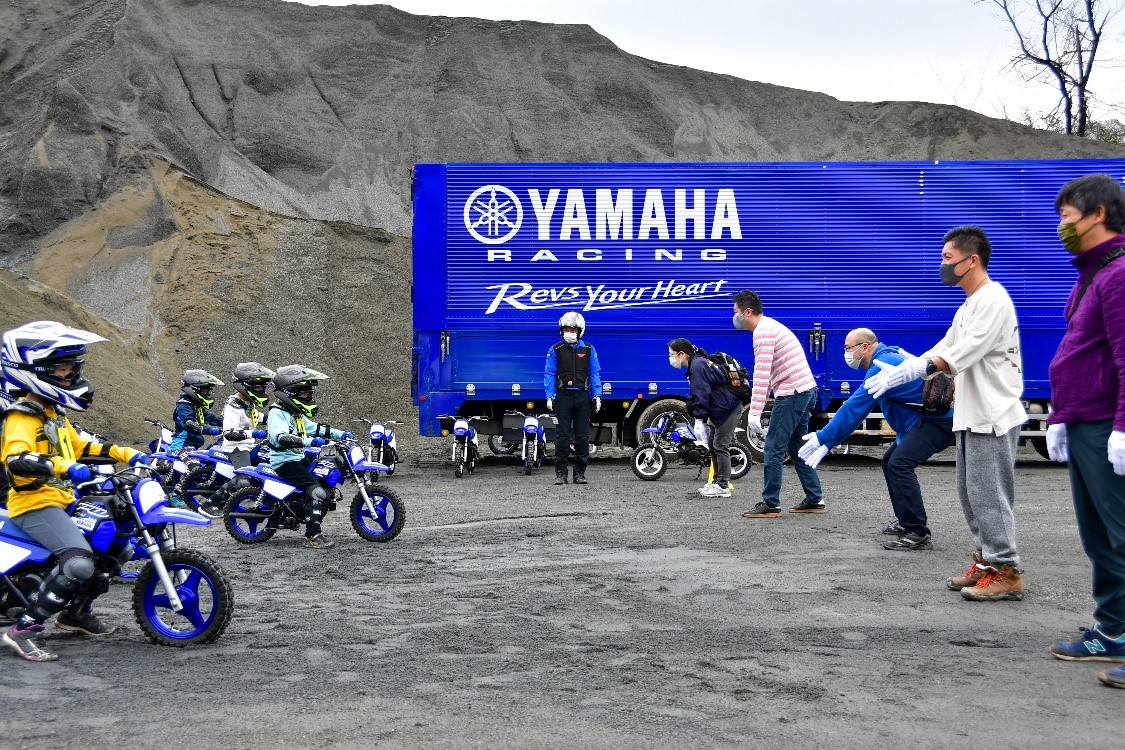 The four types of Kando participants experience at a Parent-Child Motorcycle Class are what drive the popularity of the event: the fun of riding and controlling a motorcycle; learning about riding safety like traffic rules and good practices; the memory-making and bonds of trust felt between parents and their children; and the child's own growth, namely by taking on a new challenge and gaining confidence and a sense of accomplishment in the process. Children hop onto a motorcycle for the first time and learn how to operate them with their parents, and as the course nears its end, most are riding the course by themselves. The sound and power of the engine leads to initial anxiety among some children, but the sense of accomplishment felt when they overcome that is a moment of Kando that will stay with them for a lifetime.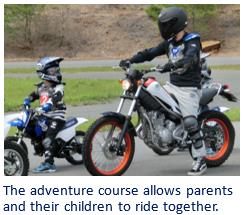 The class is open to elementary school students and older, with different courses available: the try-out course is for learning the basic operations for riding, turning and braking; the circuit course is for learning techniques to freely ride the motorcycle; and once finishing both, the adventure course awaits in which a parent and their child can ride through the outdoors together. Under the guidance of experienced YRA instructors, a parent can go for a long-awaited dream ride together with their child.
Those who took class in the late-1980s as kids may soon see the day in which they take their own children with them to learn how to ride.
"Moving You" Short Documentary Series
There for That First Ride