Yamaha Motor Invests in Brazilian Agricultural Startup ARPAC -- Building a foundation for future global agricultural businesses through drone-based pesticide spraying operations --
March 18, 2022
IWATA, March 18, 2022 --Yamaha Motor Co., Ltd. (Tokyo: 7272) has invested in ARPAC INDÚSTRIA DE AERONAVES SA (hereinafter referred to as ARPAC), a Brazilian startup company that provides integrated solutions from agricultural drone development to service supply operations. This investment was realized with help from the activities of Yamaha Motor Ventures & Laboratory Silicon Valley, a group company that conducts CVC* activities. With this investment, we can expect to acquire knowledge and network opportunities in the pesticide spraying business in Brazil, and work to build a foundation for global agricultural business with a view of expanding into countries other than Brazil in the future.
* CVC (Corporate Venture Capital)

In Brazil, one of the world's leading food suppliers, the market for smart agriculture, such as using electric drones to spray pesticides, is rapidly expanding, especially in large-scale farms. ARPAC is an agricultural drone service company founded in 2014 in Porto Alegre, Brazil. The company's strength lies in monitoring the growth of sugar cane, soybeans, coffee, and other crops using its own drones and spot-spraying of pesticides based on the results of the analysis, providing integrated solutions from drone development to service supply.

To date, Yamaha Motor has continuously provided valuable aerial-based solutions utilizing industrial unmanned helicopters such as 1) its agricultural chemical sprayer business (principally for rice paddies) - in which it has over 30 years' experience, 2) observation of disaster sites such as volcanic eruptions and landslides, and 3) transport of maintenance materials for electricity transmission towers in mountainous areas. In recent years, the company has also been developing smart agriculture systems for the purpose of more effective pesticide spraying through the analysis of satellite images. Going forward, we will continue to provide value such as productivity improvement, labor saving, and automation in the industrial field through the development and utilization of industrial unmanned helicopters, drones, and robotics technology, and support solutions of social issues and sustainable growth in the unique style of Yamaha.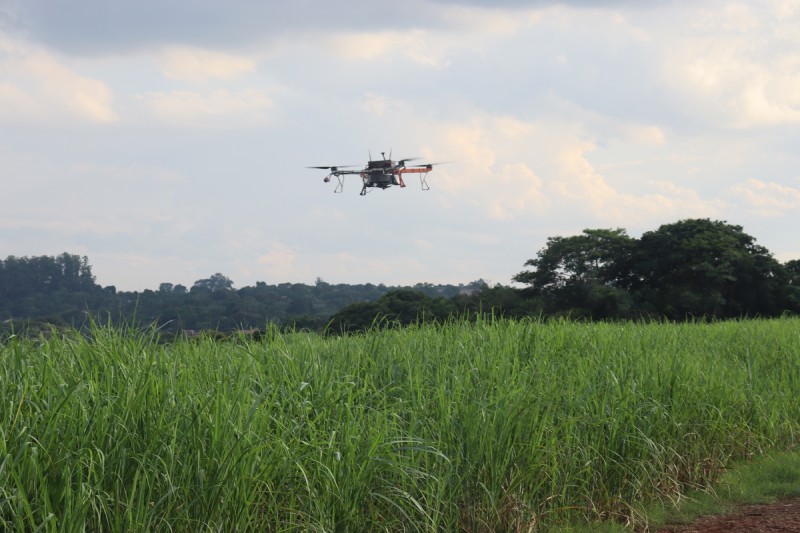 ARPAC Overview
| | | |
| --- | --- | --- |
| Company Name | : | ARPAC INDÚSTRIA DE AERONAVES S.A |
| Representative | : | CEO Eduardo Goerl |
| Head Office Location | : | City of Porto Alegre, Brazil |
| Established | : | 2014 |
| Business | : | Development of agricultural drones and supply of services such as spraying pesticides using drones |
| URL | : | https://arpacbrasil.com.br/en/pagina-inicial-en/ |