Yamaha Motor to Present at 2022 International Robot Exhibition under the theme "Transportation" -- Adding value to transportation from microns to kilometers with new proposals --
January 31, 2022
IWATA, January 31, 2022--Yamaha Motor Co., Ltd. (Tokyo: 7272) announced today that the company will attend one of the world's largest robot trade show 2022 International Robot Exhibition (iREX2022) at the Tokyo Big Sight from Wednesday, March 9th to Saturday, March 12th (Organizer: Japan Robot Association, Nikkan Kogyo Shimbun Ltd.) The company will exhibit various products and services at the show under the theme of "transportation."
The exhibition concept is "μ to km (micron to km) ~ Robotics Transportation ~". With concepts and technologies unique to Yamaha Motor, which has a wealth of experience in the robotics and mobility businesses, the Company offers new styles in next-generation transportation that connect linear conveyor modules, small AGVs (automated guided vehicles), and automatic transportation solutions for both indoor and outdoor use.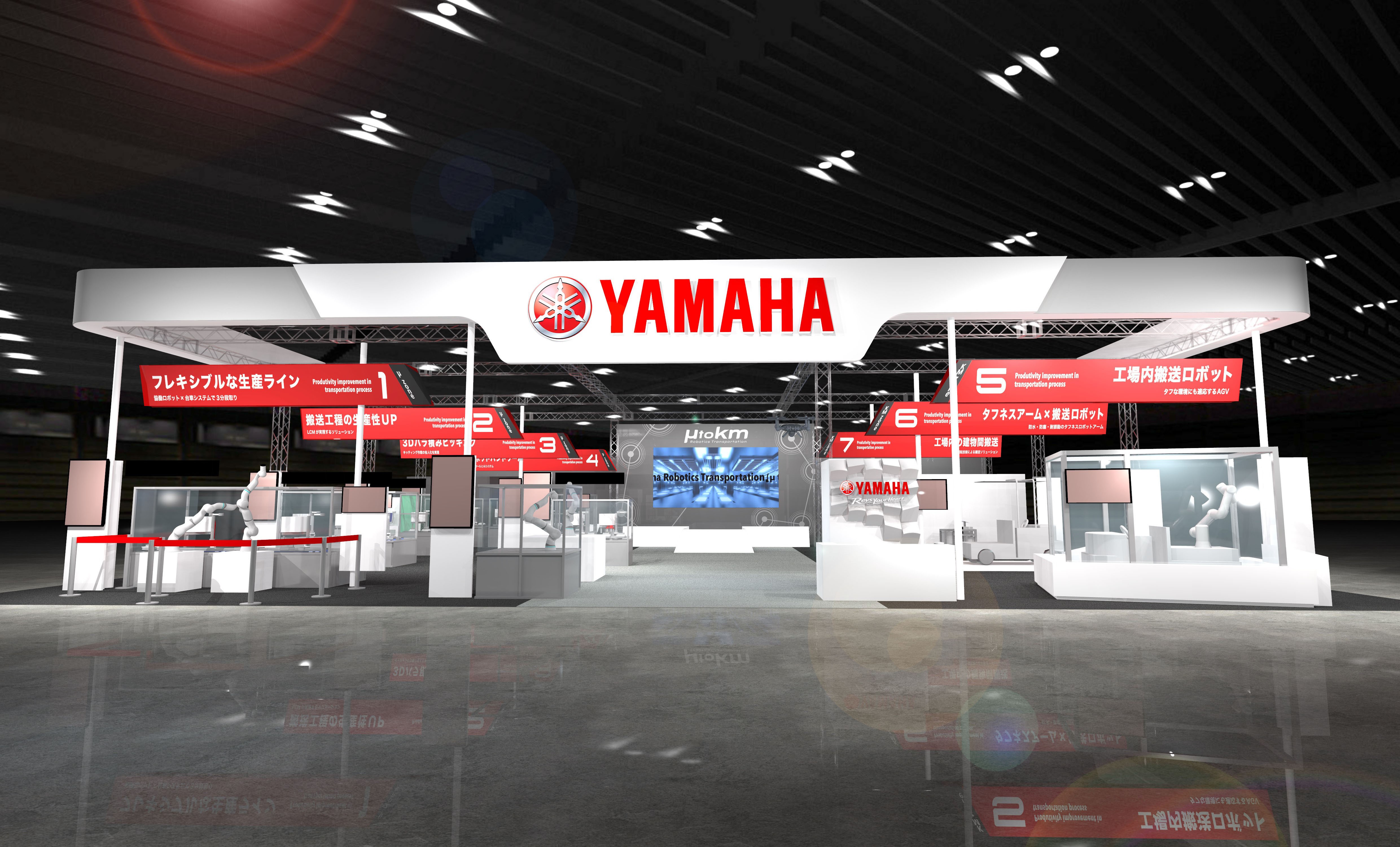 Robotics and intellectual technology are technical areas that Yamaha Motor positions as the foundation for the realization of the company's long-term vision "ART for Human Possibilities"~ Let's strive for greater happiness~. Yamaha Motor is aiming to provide solutions that free people from transport and/or simple tasks, which are considered worthless because they do not directly contribute to production activities and allow people to work smarter.
Purpose of exhibiting
Transport accelerates the future of automation.

Yamaha Motor is focusing on "transportation of goods," which is the most important and frequently required item for the realization of smart factories. The Company is working to add new value by adding functions to and connecting transportation, which used to be a time that did not directly contribute to production. At the 2022 International Robot Exhibition, we will offer solutions that enable transportation in various environments, from precision positioning of μ to movement between devices, processes, and km between factories.
Major exhibit models
Linear Conveyor Module LCMR200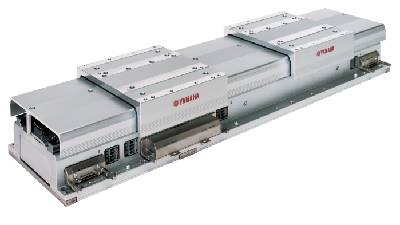 A transport platform that dramatically increases line productivity. At the International Robot Exhibition, a demo machine that helps eliminate bottlenecks by branching production lines and overtaking processes with the newly developed LCMR200 traverse unit will be unveiled for the first time. In addition, the Company will exhibit the utilization of non-contact power supply that takes advantage of linear transfer and an example of combination with a line scan camera as a demonstration machine.
3D Picking (Ref. Exhibition)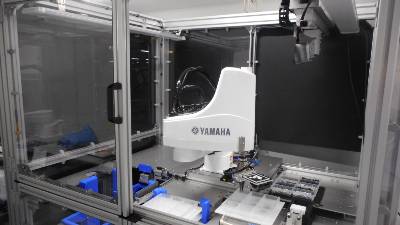 This is a 3D picking robot that contributes to labor saving in kitting work by dividing multiple types of bolts into small lots. With image analysis technology, highly accurate picking work and management can be performed immediately without using program settings and CAD data.
Autonomous Mobile Robot AFV (Ref. exhibit)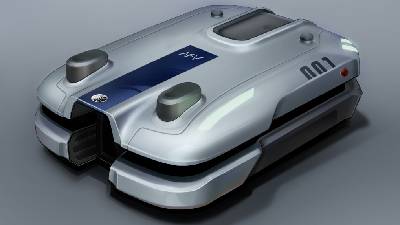 This is a transport robot that connects production lines. As an important solution that will lead the next generation of FA, this machine will flexibly respond to automation at the production site. In addition to free movement, this is a high-performance autonomous mobile robot equipped with stopping accuracy that enables delivery of cargo on a conveyor.
Assembled Toughness AGV: COW-el (Ref. exhibit)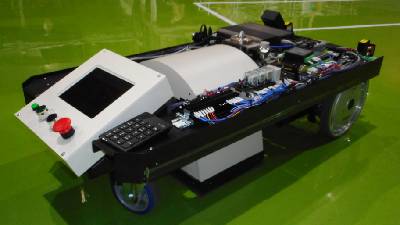 This is an automatic guided vehicle under the concepts of Simple, Smart, Strong. To specify the running route, just stick "vinyl tape". No rail burial work or programs such as mapping are required. Since the unit can be adapted to tough environments that conventional AGVs are not good at, it is also used at our casting sites that use casting sand.
Environment-resistant and on-vehicle toughness robot arm (Ref. exhibit)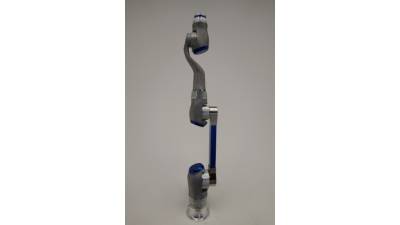 This is an all-weather robot arm with excellent heat and cold resistance, water and dust resistance, and high vibration resistance. Combined with AI image analysis, the unit offers a robust solution to automate outdoor movement and work.
Autonomous EV for automated transport service in indoor and outdoor use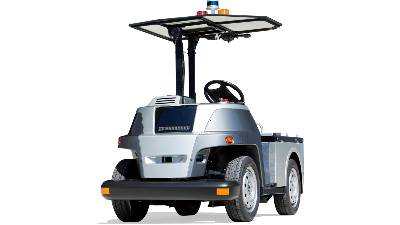 This newly designed and developed EV is used for an autonomous transportation service, "eve auto", realizing "automation from today". With autonomous driving technology and reliable vehicle body development technology, the unit can be operated even when outside including tackling slopes, travelling between buildings, and under rainy conditions. Transport routes are flexibly editable on web browser by customer. Group company, eve autonomy, inc., will start providing this service from this summer.
Collaborative
Equipped with a high-precision force sensor on all axes, high-precision force control can be realized through both operation precision and high safety. Additionally, with the seven axis adoption, not only are operation in narrow areas possible, low-speed operation of general collaborative robots, and high-speed operation mode are also available.
*In addition, Eyeshadow automatic assembly equipment, SCARA x robot wrist joint module, etc. will also be exhibited.