Yamaha Motor Announces NewYZF-R15 Supersport for India ― Reflecting technical ideals and design language from the YZF-R1 flagship superbike ― News releases
September 22, 2021
IWATA, September 22, 2021—Yamaha Motor Co., Ltd. (Tokyo: 7272) announced today that it has redesigned the YZF-R15 supersport model, which mounts a liquid-cooled, 4-stroke, 155cm3 fuel-injected engine with Variable Valve Actuation (VVA), and will release it for the Indian market this month.

The YZF-R15 is a full-fledged supersport motorcycle that has been on sale since 2008 and offers the new value of enjoying riding as a recreational sport in the Indian market, where motorcycles and scooters chiefly remain a means of transportation. In the Indian sport bike market, our YZF-R1 flagship model is a motorcycle many of our customers hope to own someday. The YZF-R15's signature R-Series body design, sporty performance, excellent riding comfort, ease of handling in urban areas and more have won it a strong following primarily among university students and those of the younger generation who are looking for high-quality products.

This updated model was developed under a "Realize R Spirits" concept. Its main features include 1) an inverted front suspension with a high rigidity balance that provides excellent road follow and performance, 2) the first traction control system on a Yamaha small-displacement manual-transmission model, which helps provide smooth starts and aids ride performance, 3) the first quickshifter* ever on a Yamaha single-cylinder model, 4) a bi-functional LED headlight with a broad beam spread and little variance in illumination for excellent forward visibility, 5) a new LCD instrument display operable via a handlebar button, 6) an exterior epitomizing our R-DNA design language, including the new fairings that are highly aerodynamic at high speeds, and 7) compatibility with the Y-Connect smartphone app to add more to the motorcycling lifestyle. The new YZF-R15 comes with class-leading features and equipment for users in India to really feel the YZF-R1 spirit.

In addition, the deluxe YZF-R15M version based on the standard model is also offered and features a special color scheme reminiscent of the series-topping YZF-R1M and a quickshifter as standard equipment.
*Comes standard on the YZF-R15M and the YZF-R15 in blue; clutchless upshifts only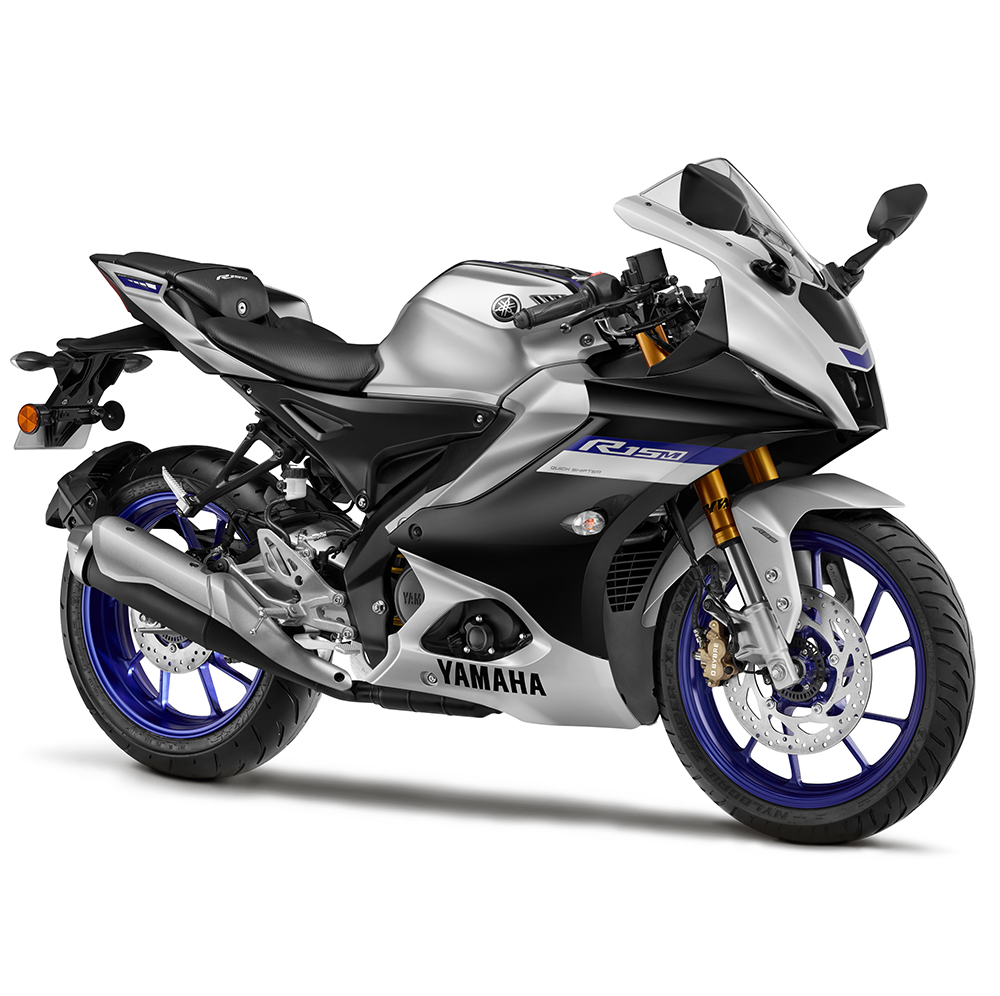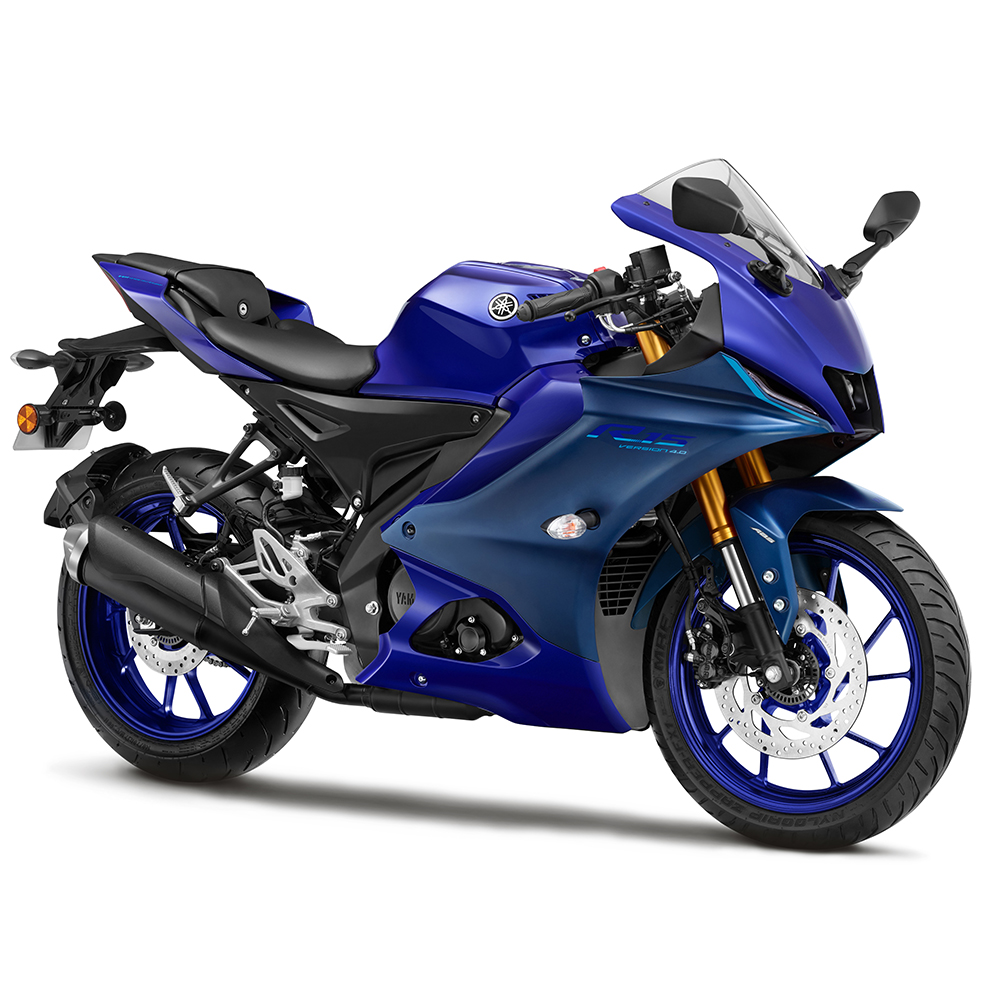 Name
Color
Launch Date
Recommended Retail Price
Target Sales
YZF-R15M

- Silver

September
2021
177,800 Indian rupees
118,000 units


(one year from release, in India)

YZF-R15
- Blue
- Black
- Red
167,800-172,8000 Indian rupees