Yamaha Motor: Relocation & Expansion of China Robotics Business Locations— Upgrading Sales/Service Structure in Fast-Growing South China,Expanding Business and Building Medium-Term Management Plan Platform —
May 12, 2020
IWATA, May 12, 2020—Yamaha Motor Co., Ltd. (Tokyo: 7272) announced today that Yamaha Motor IM (Suzhou) Co., Ltd. (YIMS) will be moving its Shenzhen Branch to the Longhua District and, within it, open a new showroom including a comprehensive display of a wide range of product lines. Established in 2013, YIMS handles sales of surface mounters and industrial robots in the Chinese market. YIMS will also be increasing its staff numbers to suit this relocation and expansion of its business locations.

In response to customer requests, the showroom - which neighbors the YIMS offices - will provide accurate product explanations and advice, as well as hold seminars and training for both new and existing users in the one facility. Through these educational initiatives, YIMS aims to upgrade the sales and service skills of local distributors, creating a cycle which generates more robust service provision. In addition, the new facility will accelerate synergies with Yamaha Motor Robotics Holdings Co., Ltd. (YMRH) by consolidating the local offices of SHINKAWA LTD., APIC YAMADA CORPORATION, and PFA Corporation - operating companies of YMRH, itself established in July last year - under the same roof.

This structural upgrade initiative is part of "ART for Human Possibilities, Advancing Robotics," one aspect of Yamaha Motor's long-term vision. In the robotics field, the Company is working to build a structure which can quickly deliver advanced total solutions based on Yamaha Motor's "1 STOP SMART SOLUTION" concept, including semiconductor post-processing, a strength of YMRH.

The South China region not only includes major smartphone and 5G-related consumer products manufacturers and their component suppliers, but also industrial manufacturers, automakers, and EMS*1, driving solid equipment demand. Yamaha Motor's upgraded structure will provide the foundation for customers to increase the efficiency of their businesses.

*1: EMS (Electronics Manufacturing Service): Companies which specialize in providing the service of outsourced electronic device manufacturing.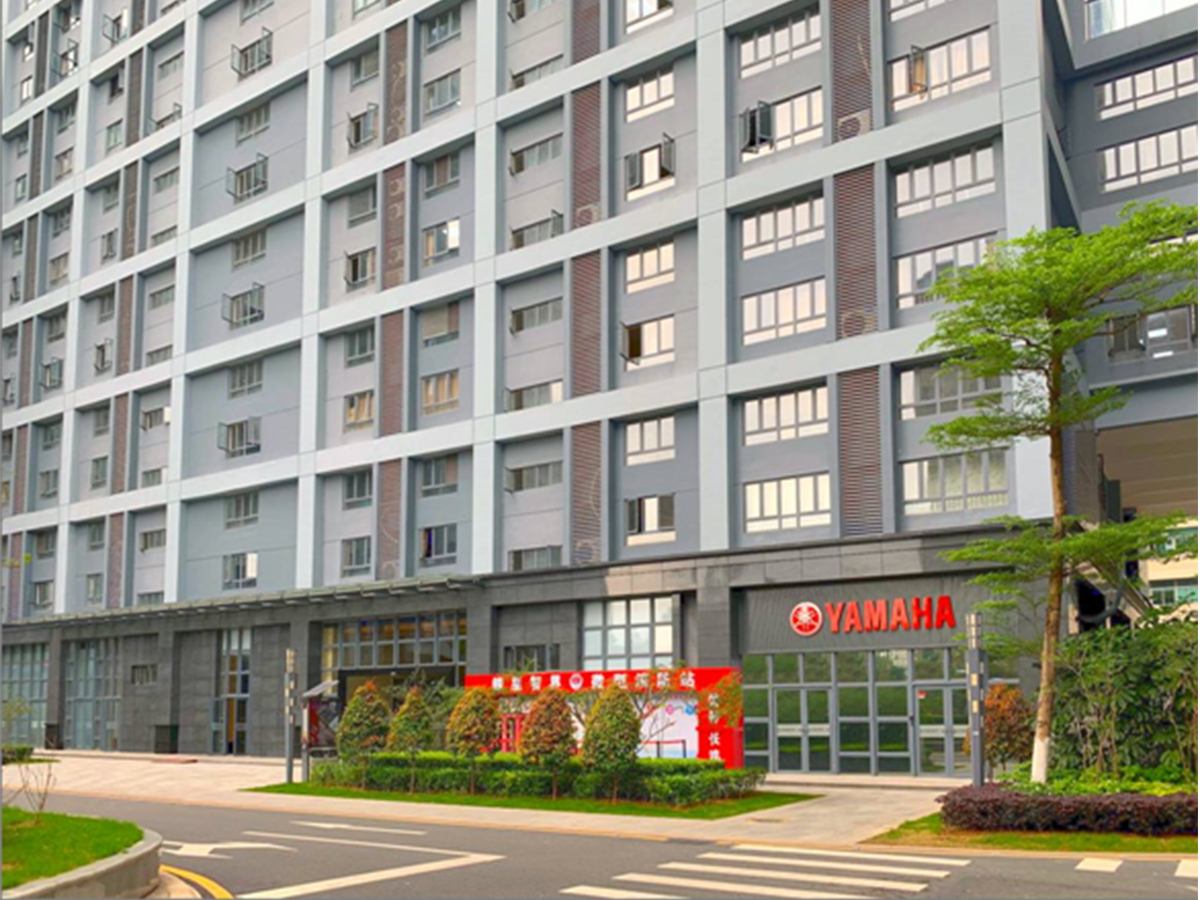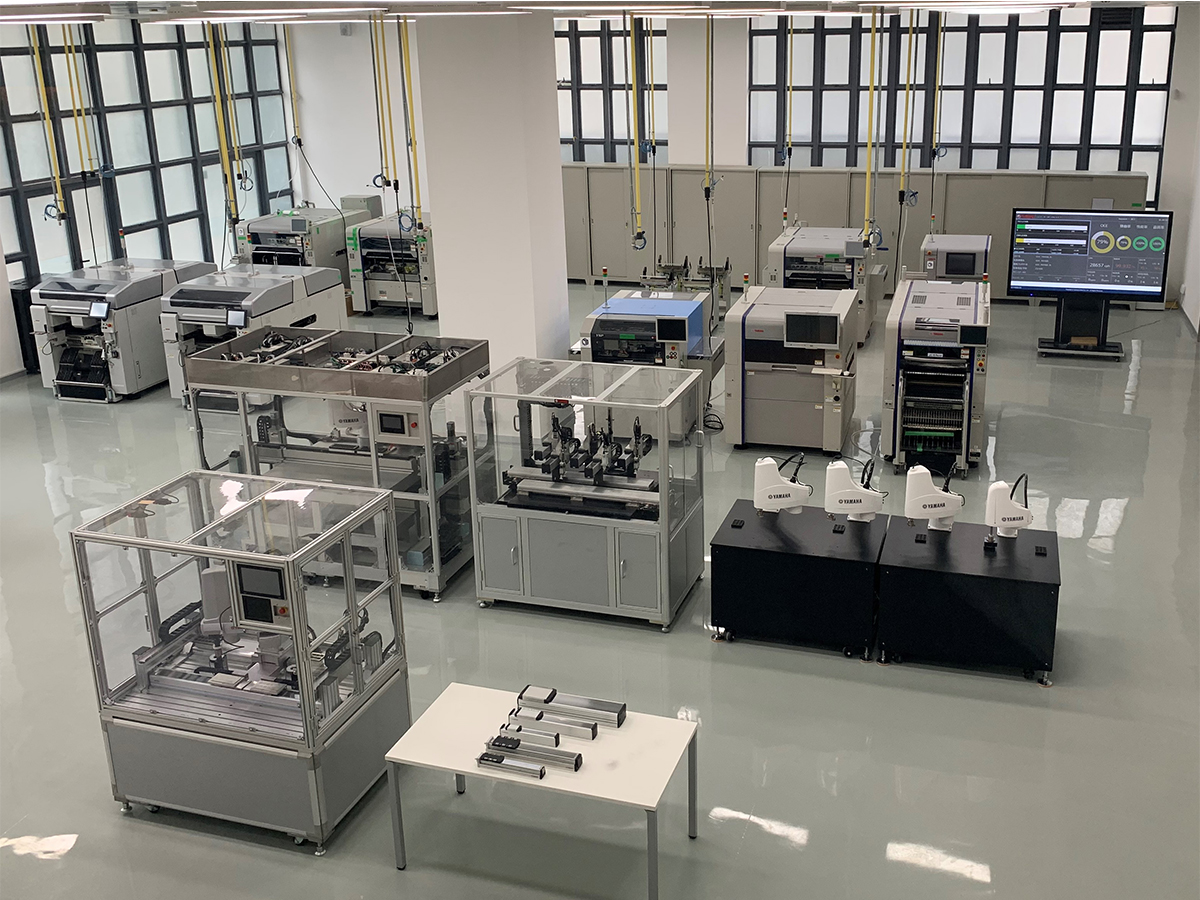 New office (left) and showroom (right) in Shenzhen, China
(The opening ceremony will be held by the end of July)
Overview of Yamaha Motor IM (Suzhou) Co., Ltd., Shenzhen Branch
Address
1/F, Bd. 1, Yesun Intelligent CommunityⅠ,Guanguang Rd. 1301-70,Guanlan St,Longhua District Shenzhen City ,Guangdong Province,P.R.China
Total Floor Area
1,612m2
Number of Employees
24 (as of April 2020)
Business Overview
Sales and after-sales service of surface mounters and industrial robots in South China