Yamaha Motor & Sony to Commence Services of jointly developed Entertainment Vehicles — Autonomous Drive Technology Integrated with Mixed Reality Imaging Delivers New Low-Speed Mobility Experience —
October 17, 2019
IWATA, October 17, 2019—Yamaha Motor Co., Ltd. (Tokyo:7272) announced today that the company will commence services from November 1, 2019 using the SC-1 entertainment vehicle - Sociable Cart jointly developed with the Sony Corporation. The first services will start at the Kanucha Bay Resort (Nago City, Okinawa Prefecture) and at the Southeast Botanical Gardens (Okinawa City, Okinawa Prefecture).

As well as images of the surroundings captured by cameras, the SC-1 can project a range of video and mixed reality (MR) images which suit its current location onto the high-resolution displays installed on the vehicle interior and exterior. Doing so creates an entertainment space unmatched by any traditional vehicle, aiming to provide a more enjoyable low-speed mobility value to occupants and people nearby.
*Images using mixed reality (MR) technology developed by Sony

This service Moonlight Cruise will be an experience held on the SC-1 after sunset. With the autonomous driving function, passengers can enjoy entertainment content created by mixed reality (MR) technology based on night driving scenes projected by ultra-sensitive image sensors and high-resolution displays without having to control the vehicle.
This service provides a number of surprises that stimulate the senses of the passengers, and create a supernatural, out of this world show under the stars. As an added attraction, two types of content have been prepared in order for more customers to enjoy.

In the future, both companies will expand similar services to amusement and/or commercial facilities in order to provide new mobile experiences to customers.

This initiative forms part of "ART for Human Possibilities, Rethinking Solutions, Transforming Mobility," one aspect of the Company's long-term vision. Yamaha Motor is engaged in providing enjoyable mobility and addressing social issues in the unique style of Yamaha through its diverse product groups such as electric golf cars, small and low speed PPMs (Public Personal Mobility: land cars), electric motorcycles, electrically power assisted bicycles, electric wheelchairs, and drones.
Moonlight Cruise image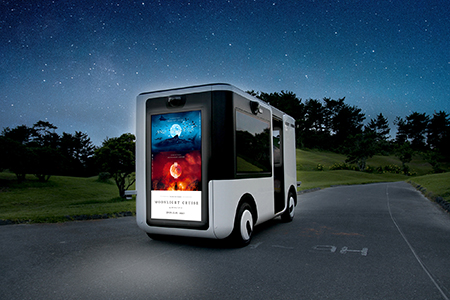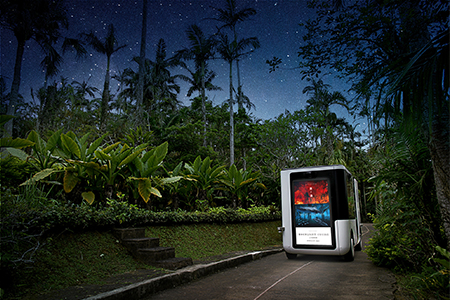 Contents available on board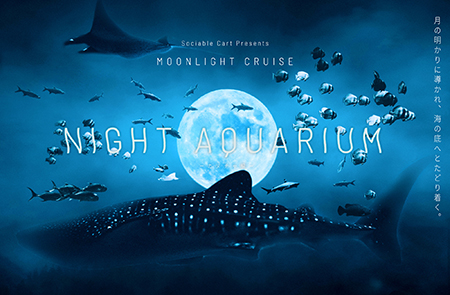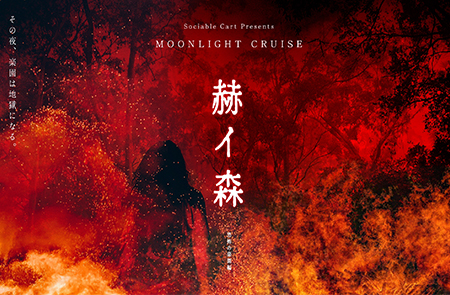 SC-1 Main Specifications
Length x Width x Height
:
3,135 mm x 1,306 mm x 1,830 mm
Capacity
:
Five passengers
Traveling speed
:
0-19km/h
Installed monitors
:
Interior: 1 x 49" 4K LCD monitor
Exterior: 4 x 55" 4K LCD monitor
Drive system
:
DC motor
Battery type
:
Lithium-ion polymer battery
Brake type
:
Hydraulic four-wheel disc brakes and motor regenerative braking
Suspension
:
Front double wishbone type and rear link type
Autonomous drive method
:
Electromagnetic induction + RFID
*The SC-1was developed solely for the purpose of providing a new mobility experience, and is not be made available for sale.
Reference information
Kanucha Bay Resort (Nago City, Okinawa Prefecture)
https://www.kanucha.jp/en/
Southeast Botanical Garden (Okinawa City, Okinawa Prefecture)
http://www.southeast-botanical.jp/en/
SC-1 Official website
https://www.sony.net/brand/stories/en/our/products_services/sc-1/