Yamaha Motor and Gogoro Begin EV Business Collaborative Study
September 11, 2018
Iwata and Taipei, September 11, 2018—Yamaha Motor Co., Ltd. (Headquarters: Iwata, Shizuoka, Japan, President: Yoshihiro Hidaka) and Gogoro Inc. (Headquarters: Taoyuan City, Taiwan, Founder and CEO: Horace Luke) announced today that they have begun a study towards collaboration in the electric vehicle (EV) business in the Taiwan market.

This collaboration relates to Gogoro's development and manufacturing of electric scooters for Yamaha and sharing of the battery-swapping system, and signing a formal contract is anticipated this year. Yamaha will design Yamaha-branded electric scooters based on Gogoro production vehicles, with production handled by Gogoro. Sales of new Yamaha electric scooters in the Taiwanese market will be carried out through the sales channels of local subsidiary Yamaha Motor Taiwan. Market launch of the first model is planned for the summer of 2019. Sumitomo Corporation, a business partner of both Gogoro and Yamaha Motor, is playing a key role in this collaboration.

Yamaha Motor first entered the Taiwanese motorcycle market in 1966, and currently sells 290,000 motorcycles per year (2017 results), predominantly models produced at Yamaha Motor Taiwan. Yamaha Motor Taiwan also manufactures and sells the E-VINO electric scooter, and exports it to Japan. Development functions are carried out by Yamaha Motor Research & Development Taiwan, which mainly develops scooters for the Taiwanese market. Through this collaboration with Gogoro, Yamaha Motor aims to promote expansion and enhancement of its product lineup - which also includes gasoline-powered models - in the Taiwanese market, as well as increase user convenience by utilizing Gogoro's network of battery-swapping stations for the new electric scooters.

Gogoro first entered the Taiwanese scooter market in 2015, and is rolling out a new electric motorcycle business model through its in-house manufactured electric scooters and battery-swapping stations, where depleted batteries can be easily changed for charged ones. The battery-swapping stations are being installed by Gogoro Energy Network. Gogoro currently has more than 750 GoStations in Taiwan and is expected to have more than 1,000 by 2019. Since launch, the Gogoro Energy Network has made more than 17 million battery swaps. Through this collaboration, Gogoro intends to increase its production volume of electric scooters.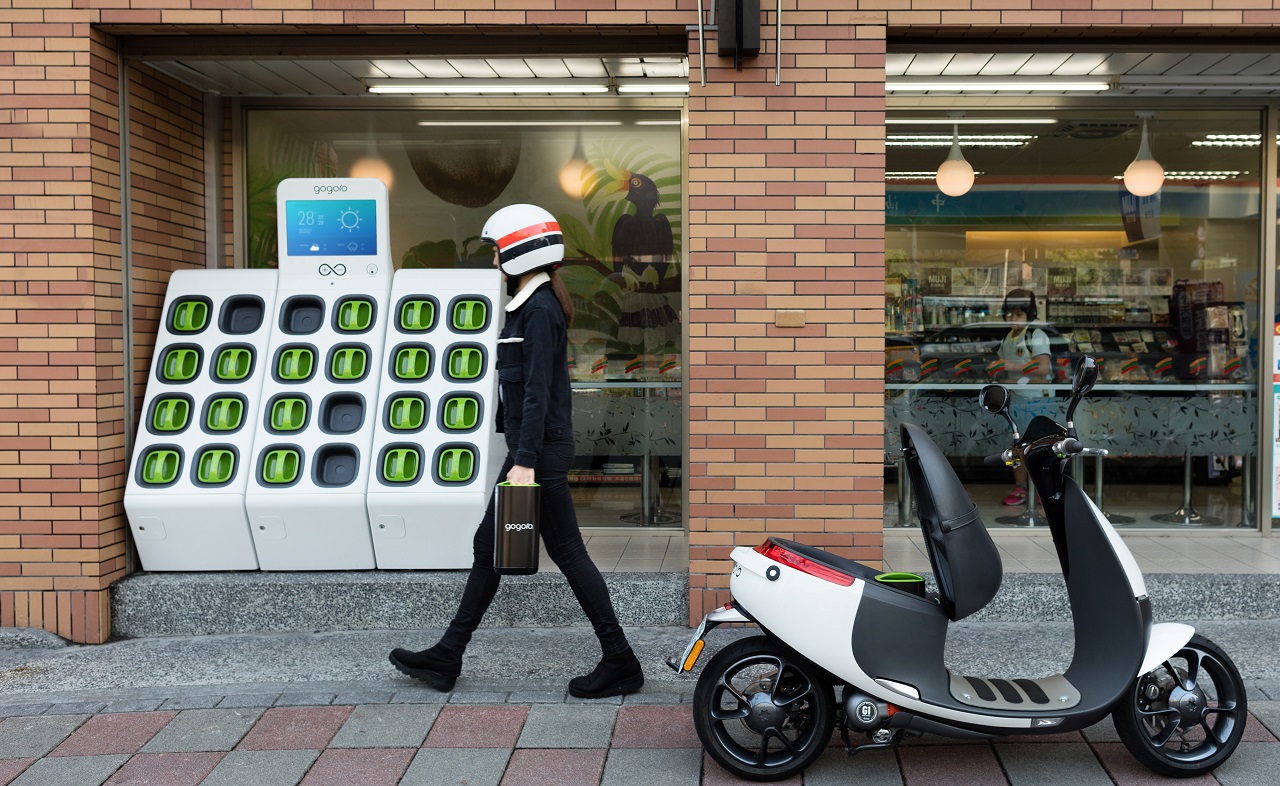 Comment from Takuya Kinoshita, Chief General Manager of Motorcycle Business Operations, Yamaha Motor Co., Ltd.
"This collaboration with Gogoro in the Taiwanese market will not only increase the mobility options of our customers, but we believe that sharing leading-edge battery-swapping system enables embracing the challenge of creating a new mobility service market."
Comment from Horace Luke, Founder and CEO, Gogoro Inc.
"Gogoro was founded as an open platform innovator utilizing energy network infrastructure to spark the smart city transition in megacities. We are honored to collaborate with Yamaha to take a major step forward towards our goal."