Yamaha Motor Begins Supply of "PWseries TE" System with 2 types of new displays for Electrically Power Assisted Bicycles
June 6, 2018
IWATA, June 6, 2018 — Yamaha Motor Co., Ltd. (Tokyo: 7272) announced today that it will gradually begin supplying the "PWseries TE", "Display A" and "Display C", a newly-developed system kit to be fitted to electrically power assisted bicycles, to European markets.
Yamaha PWseries TE
Following the motto of "Being one with the machine", Yamaha's 3rd generation drive system s focuses on comfort and performance for all types of city and trekking riders.
PWseries TE with The Quad Sensor System™ and Automatic Support Mode™
To achieve this mission, a number of innovative technologies were added to the well-established family of PWseries center drives.
In addition to measuring crank rotation, pedaling torque and speed, the new PWseries TE drive unit also includes an angle sensor which passes the precise road gradient to the power algorithm.
Thanks to this new technology, this drive unit also features "Automatic Support Mode", a support mode in which the motor delivers the appropriate power for every particular riding situation.
For example, when starting from a standstill, on an uphill slope, or when the rider wants to accelerate, the system automatically changes the support level from a lower to a higher mode – thereby providing more powerful assistance. If the rider is going downhill or on a flat part of the ride, it changes the support mode to "Eco" to provide more moderate support.

And with a maximum 60 Nm torque and silent motor performance, the new PWseries TE is the perfect choice for sporty yet comfortable city or trekking bikes.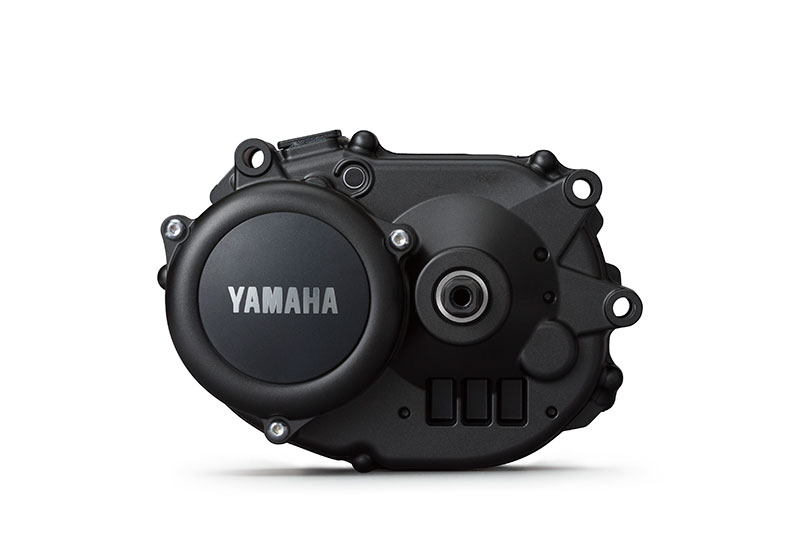 New displays, new choice
Display A™
"A" for "accessible" – Display A sports a simple and stylish design concept, which merges display and remote controls into one elegant and compact unit. Display A provides all necessary functions with current speed (m/km), battery capacity, odometer, trip and range.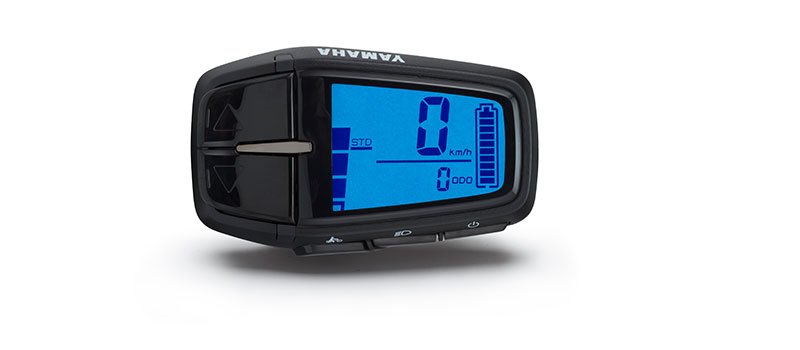 Display C ™
Yamaha's new center-mounted Display C offers a new world of information and connectivity.
The big 2.8 inch TFT LCD is easy to read, and shows a wide variety of information.

Always-on: Speed, assist mode, assist power meter, clock, battery capacity (%, image) Selectable: Odo, trip distance, calorie consumption, cadence, max speed, average speed, remaining distance.

This new developed remote unit suits many styles of bike – from commuter bikes to more sports/performance oriented bikes.
"C" stands for both "Connectivity." and "Catalyst". A key feature is the inclusion of many connectivity functions.
You can connect with a flick of a finger to your smartphone via Bluetooth (BLE4.0). The display can then send e-bike information to your phone, or mirrors information from your smart phone on the bike display.
By downloading apps such as "Komoot" or "Wellfit", the display functions perfectly as a powerful navigation and fitness device.