PWseries TE
PWseries TE a 3rd generation ride unit with a focus on providing comfort and a stable ride in city areas.
Select

Language
FEATURES
The Quad Sensor System™
Four sensors that support your riding experience
The Quad Sensor System adds an angle sensor to detect the bike's angle of climb or descent, in addition to the existing ride speed, crank rotation, and pedaling torque sensors. The system automatically detects riding conditions such as hill starts, and delivers the appropriate assist power and smooth acceleration.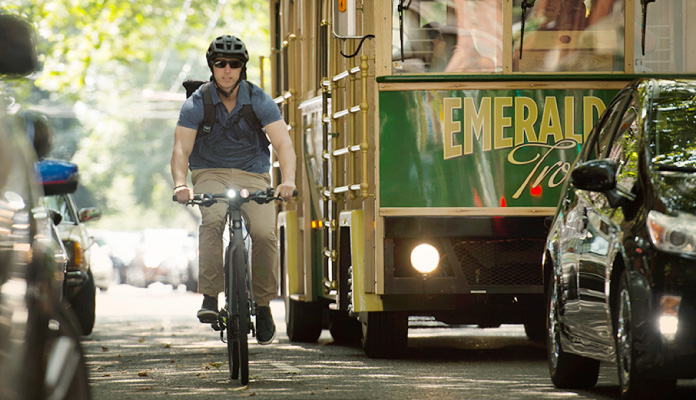 Automatic Support Mode™
Provides intelligent and natural assistance with a lightweight feel from the moment you start pedaling to the end of your ride
The drive unit is designed to automatically provide natural-feeling power assistance. Each of the sensors automatically monitors the riding conditions, and algorithms provide finely-tuned, rider-friendly pedal assistance. The system can even automatically change the support mode at the appropriate moment as you ride. There are four power assistance modes (plus the mode where assistance is turned off) which you can select to suit the riding conditions, and you can change mode as you ride along. Each mode provides you with intelligent, natural power assist with a lightweight feel, delivering a comfortable and enjoyable riding experience.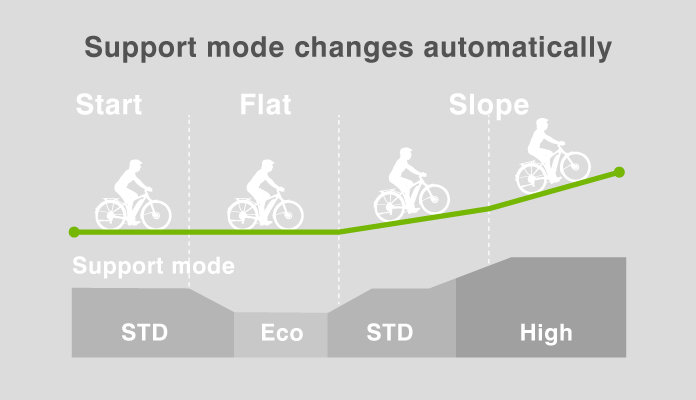 SPECIFICATIONS
Drive unit
Center Motor
Weight
3.4 kg
Rated power
250 W
Max. torque
60 Nm
Max. cadence
100 rpm
Max support Speed
25 km/h
Support Mode (%)
4 modes
-HIGH/280
-STD/190
-ECO/100
-+ECO/50
*Depending on battery condition and circumstances