PWseries S2
Powerful, quiet and lightweight multi-purpose unit.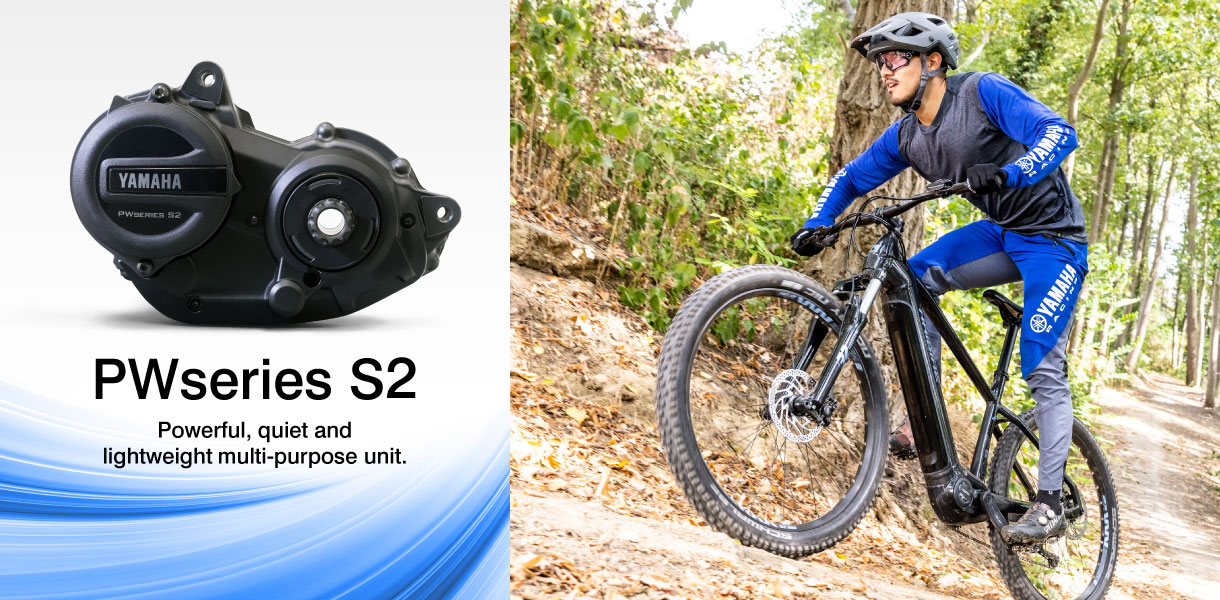 Less is more
Developed with the philosophy that 'less is more' the PWseries S2 drive unit is significantly lighter and smaller while delivering more torque than its predecessor, the best-selling PWseries ST. With a long list of features, the new PWseries S2 elevates the riding experience to another level – making this multi-role drive unit ideally suited to everything from commuting and general daily usage through to countryside trekking, weekend touring and mountain trail riding.
FEATURES
01|
Increased torque-to-weight ratio
The compact new PWseries S2 drive unit maximum torque of 75Nm is over 7% higher than the PWseries ST, and weight has been cut to just 2.85 Kg – 16% less than the previous design – making it one of the lightest in its class. This highly desirable combination of increased output with reduced mass and a 20% decrease in volume ensures that the new PWseries S2 achieves one of the highest torque-to-weight ratios in the multi-role segment – giving strong, instant and user-friendly performance.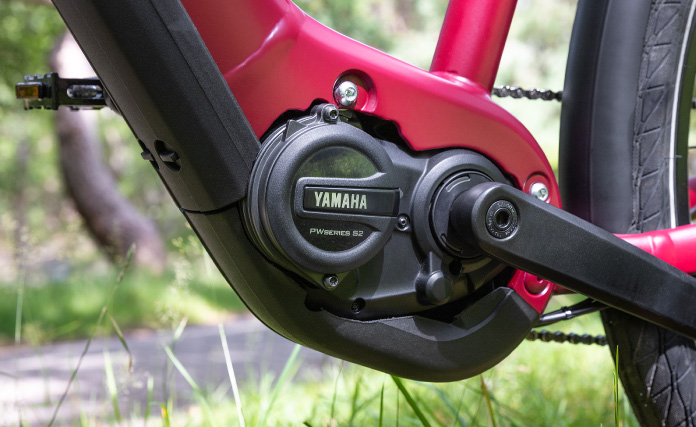 02|
Greater freedom in frame design
The smaller dimensions of the new unit offer bike manufacturers even greater freedom to produce new generation frame designs with features such as increased ground clearance for improved performance on technical terrain.
The 20% more compact PWseries S2 layout also makes it possible for bike manufacturers to develop idealized frame designs with shorter chain-stays that can potentially increase overall rigidity to give enhanced maneuverability and increased rear wheel traction.
From an aesthetic point of view the reduced size of the PWseries S2 drive unit also offers Yamaha's partner bike manufacturers the opportunity to achieve a clean and minimalist look when designing the next generation of Sport and Trail models.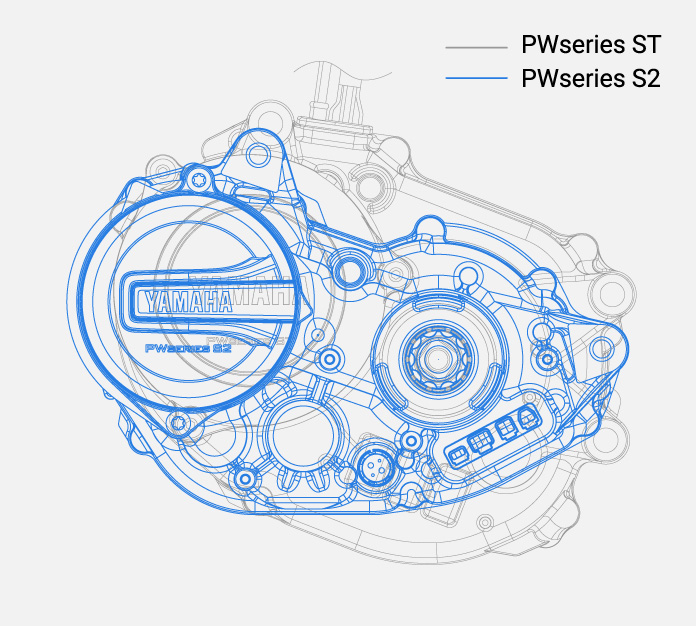 03|
Improved pedaling efficiency and feel
The new PWseries S2 features a narrow bottom bracket axle length of 128mm – 22.8mm less than the PWseries ST – which make possible the application of narrow Q-factor, and therefore improved pedaling efficiency and feel can be expected. This feature, together with the Automatic Support Mode, ensures an extremely easy and enjoyable riding experience.
The new ISIS bottom bracket axle interface delivers increased rigidity, making this new mid-class drive unit ideally suited to the needs of e-MTB riders – and, being fully compatible with a front double chainring, the compact new drive unit opens up greater possibilities for bike manufacturers.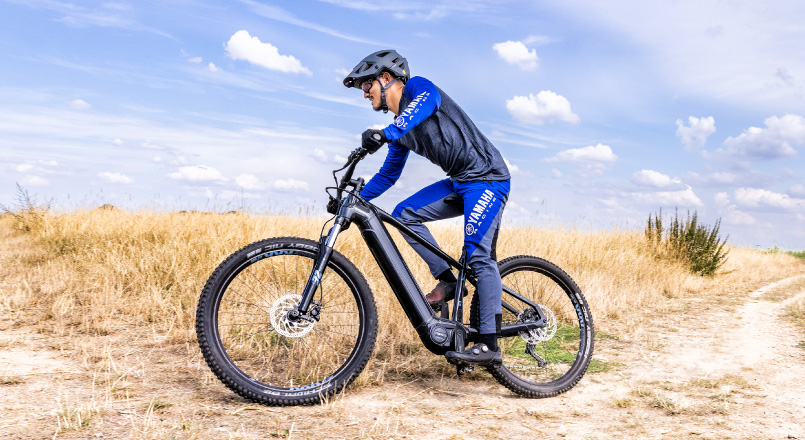 04|
Automatic Support Mode for all-round Sports and Trail
It's no simple feat to shift gears, adjust seat height, and change ride modes at roughly the same time. The Automatic Support Mode for the PWseries S2 selects the right amount of assist based on riding conditions. Whether you're starting from a stop, accelerating, braking, riding on a level surface, or climbing a hill, you can leave ride mode changes to the system and focus on shifting and braking.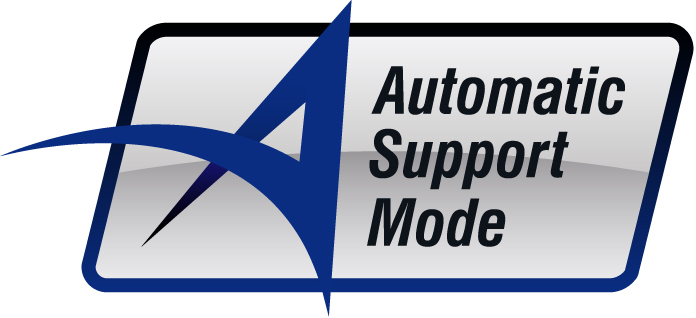 Examples of "Automatic Support Mode"application
Support mode changes automatically

Riding up hill
Against the wind

Accelerating