Yamaha Motor Launches Slim & Elegant MIO S Scooter in Indonesia, Increasing Sales in Highest-Demand Category with Design User Friendly for Petite Women
October 16, 2017
IWATA, October 16, 2017—Yamaha Motor Co., Ltd. (Tokyo:7272) announced today that it will launch the new MIO S in Indonesia from October 2017. Featuring a slim and stylish body, this 125cc scooter is designed to be easy to handle for even petite women.

The new MIO S is based on the platform of the current MIO scooter. While it retains the well-established BLUE CORE engine, new features in the MIO S include 1) a slim front panel and a refined body design, 2) ample foot space and textured surfaces with a quality fabric-like feel, and 3) Locking answer back system and the first LED headlamp of the MIO series. Focusing on female customers aged 18-25 who look for stylish but reasonably-priced scooters, the MIO S has been developed to meet the needs of customers who desire practicality but who are also sensitive to trends.

The Indonesian motorcycle market currently has a total scale of 5.6 million units (2016 Yamaha Motor survey), of which approximately 80% are scooters. Approximately 2 million of those scooters are in the basic, low-price range, forming the largest market segment. In 2003, Yamaha Motor launched the MIO series into this segment, winning broad popularity through its style and base functionality, and increasing the number of new Yamaha users. The launch of the MIO S aims to attract more female users, and expand sales in the highest-demand category. The MIO S is manufactured and marketed by group company PT. Yamaha Indonesia Motor Manufacturing (YIMM).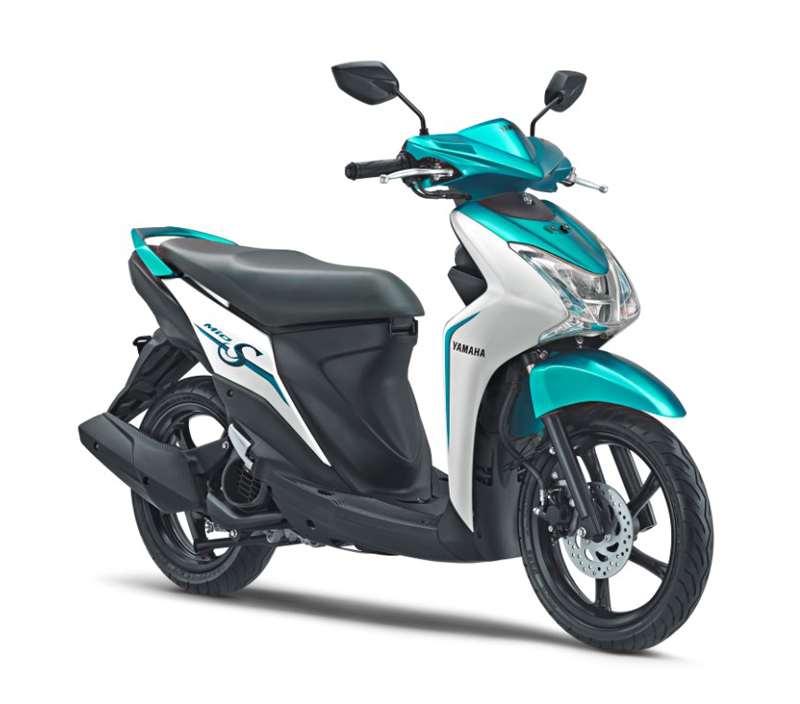 Model
Launch Date
Recommended Retail Price
Target Sales
MIO S
October 2017

15,750,000 rupiah
(Jakarta dealership retail price)

300,000 units
(one year from release,in Indonesia)