Yamaha Motor to Launch More Powerful YZF-R15 in Indonesia — Boasts Nearly 20% Greater Output; Sales in Other ASEAN Countries Planned —
March 31, 2017
IWATA, March 31, 2017—Yamaha Motor Co., Ltd. (Tokyo:7272) announced today that the new YZF-R15 sports model motorcycle, which inherits the DNA of the flagship supersport YZF-R1, will be launched in April 2017 for Indonesia and subsequently also go on sale in other ASEAN markets.

As the successor model to the current YZF-R15, which has been popular for its highly-focused feel and racy image which enhance the supersport elements of the design, the new YZF-R15 has been developed with the aim of further increasing sports performance. The motorcycle's main features include 1) a liquid-cooled 155cm3 VVA*1 engine with a 3% increase in capacity but which achieves an 18.3% increase in output*2 and a 4.7% improvement in practical fuel efficiency*3 over the current model, 2) the exterior inheriting features of the YZF-R1 DNA and the thin LED double headlight design, 3) the inverted front forks contributing to excellent shock absorbing performance and a solid front sense of rigidity and contact with the ground.

The total demand of Indonesian motorcycle market is a scale of 5.6 million units*4. Although scooters and models with underbone frames account for the majority of demand, sports models — particularly Yamaha Motor's YZF-R25 and YZF-R15 — have been gaining popularity. The trend is especially strong among younger riders stepping up to higher grades, which is helping to drive the market. The new YZF-R15 is geared perfectly to urban males in their 20s and riders in tune with the latest motorcycle trends.

The YZF-R15 is manufactured and marketed by group company PT. Yamaha Indonesia Motor Manufacturing (YIMM).
 *1 VVA: Variable Valve Actuation, *2 *3 Yamaha Motor internal measurements, *4 in 2016, Yamaha Motor surveys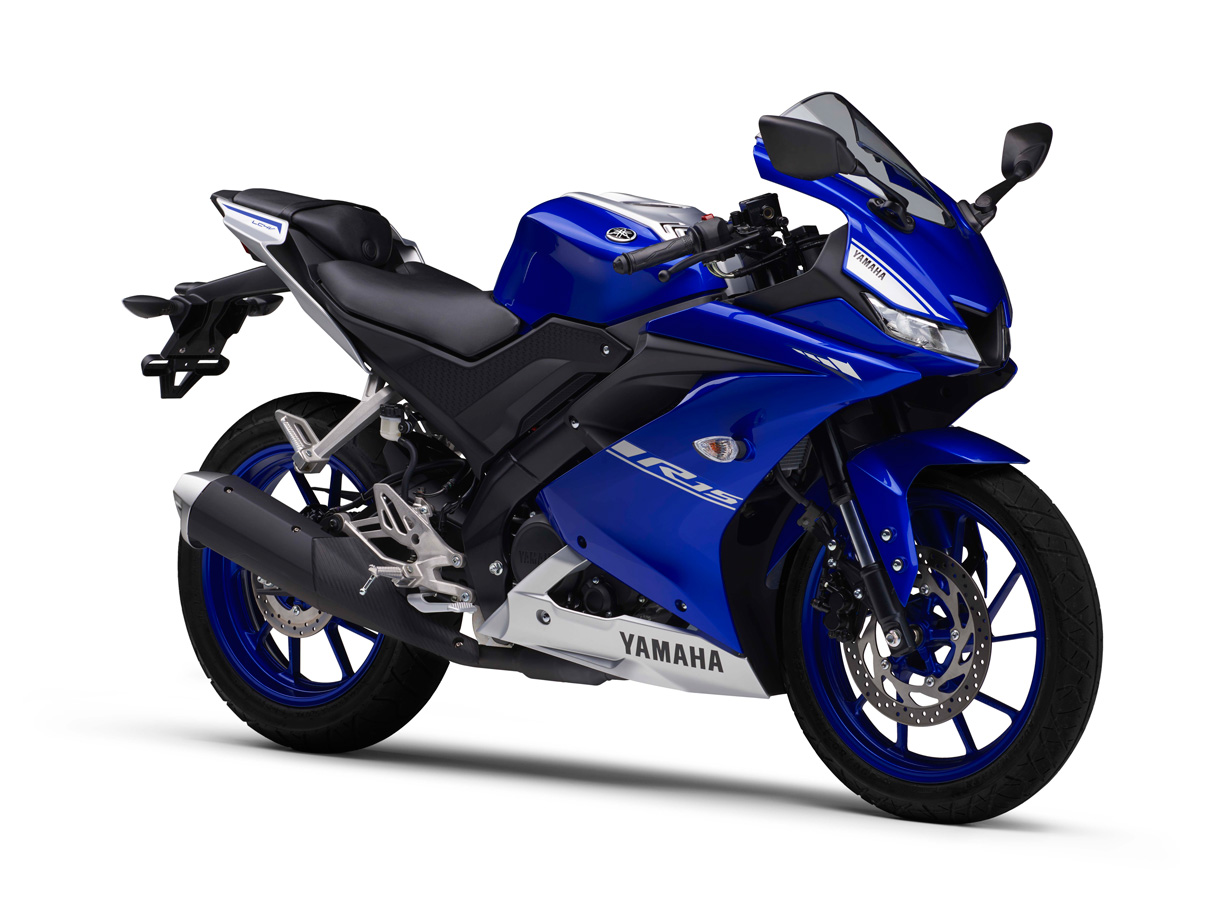 Model
Launch Date
RRP
Target Sales
YZF-R15
April 2017

34,500,000 rupiah
(Jakarta dealership retail price)

50,000 units
(first full year from time of release, in Indonesia)