Yamaha Motor Receives Global "iF Design Award" for Fourth Consecutive Year — XSR900 Motorcycle Receives Fourth Design Award —
February 14, 2017
IWATA, February 14, 2017—Yamaha Motor Co., Ltd. (Tokyo: 7272) (hereafter "Yamaha Motor") announced today that its XSR900 motorcycle and the &Y01 electrically power-assisted wheelchair that performs music designed in collaboration with Yamaha Corporation (hereafter "Yamaha") have received the internationally-prestigious "iF Design Award 2017."* Both awards are in the product category, and this is the third year running that Yamaha Motor has received this award. The &Y01 award is received jointly by Yamaha Motor and Yamaha.

The XSR900 was developed to satisfy customers in developed markets - where the culture of enjoying motorcycles as a hobby is well-established - who prefer a more "traditional" style of machine. The simple and retro exterior combined with performance through cutting-edge technology provides pride of ownership along with riding enjoyment.
This award also marks the fourth design honor for the XSR900, after the "Good Design BEST100," the "Auto Color Award 2016 Special Prize," and the "JIDA Design Museum Selection Vol.18."

The &Y01 evokes an image of a white yacht cutting through the waves as the sailor intends, and as a design concept model developed jointly by Yamaha Motor and Yamaha has been used at a variety of events and performances. The light and nimble movement of the JW Swing electrically power-assisted wheelchair comes together with the thin, light, and flexible TLF Speaker (which conveys images of a yacht's sail and musical notes) and thin percussion instruments on both sides of the wheelchair, creating a new experience akin to "riding a musical instrument". The rider naturally becomes a performer, creating a sense of unity with the surroundings by making sound and music as they move.
*The iF design awards have been awarded since 1953 by the international design promotion organization Industrie Forum Design Hanover (iF), based in Hanover, Germany. Every year, superior designs are selected from industrial products etc. from around the world.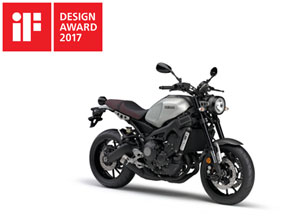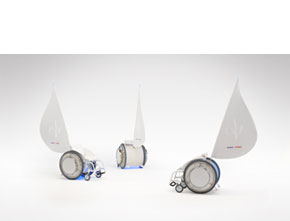 Yamaha Motor Design Award Website
https://global.yamaha-motor.com/yamahastyle/design/awards/