Yamaha Motor Launch New FACTOR150, Second 150cc Street Motorcycle for Brazil's Largest-demand Category
October 6, 2015
IWATA, October 06, 2015—Yamaha Motor Co., Ltd. (Tokyo: 7272) announced today that it will launch the new FACTOR150 model for Brazil from October 2015. Powered by a BlueFlex*1 specification ethanol-blend fuel compatible 150cc engine, it also features an innovative design that balances both sturdiness and dynamism. The manufacturing and sale of this model will be carried out by Brazilian Group company Yamaha Motor da Amazonia Ltda.

The FACTOR150 was developed based on the concepts of 'robust, aggressive and futuristic' and a 'powerful commuter'. Its main features include a 149cm3 electronically fuel-injected engine compliant with the new emission standards*2 which delivers an approximately 13% improvement in fuel economy over the current FACTOR125*3, a lightweight 126kg body, a two-level seat carefully designed for comfortable tandem riding, and a newly-designed body with a sense of tightened power.

The Brazilian motorcycle market recorded overall sales of 1.43 million units in 2014, of which 150cc models comprised 42% (approximately 600,000 units), making this the largest-demand category in Brazil. After launching the YS150 FAZER BlueFlex into the popular 150cc street model category in 2013, the release of the FACTOR150 marks Yamaha Motor's second 150cc street model for Brazil. The YS150 FAZER BlueFlex has been a strong seller principally among premium-oriented customers, and the addition of the FACTOR150 responds to demands for further fuel efficiency, an aggressive design, and an accessible price.

Yamaha Motor aims to expand sales in the Brazilian market through enriching the product lineup in this category.
*1 Yamaha Motor assigns the trademarked BlueFlex name to motorcycles that can run on gasoline, ethanol, or a mixture of the two.
*2 The Promot4 (Brazil's new emission standards) that go into effect in January 2016
*3 Internal testing values.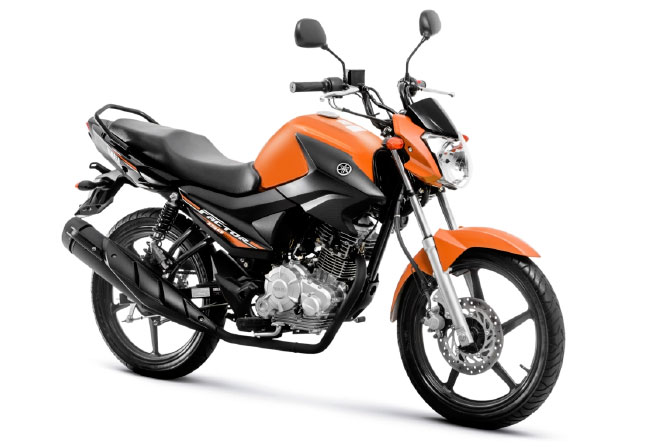 Model:
FACTOR150
Launch Date:
October 2015
Recommended Retail Price:
7,390 Brazilian real (spoke wheel specification)
7,990 Brazilian real (cast wheel specification)
First Year Target Sales:
41,000 units