Yamaha Motor to Launch New Fino125 in Thailand, Model Featuring BLUE CORE Engine
August 31, 2015
IWATA, August 31, 2015 - Yamaha Motor Co., Ltd. (Tokyo:7272) announced today that it will launch the new Fino125 scooter in Thailand in mid-September 2015. Developed based on the Lively Fino 125 concept, manufacturing and sale of this 125cc scooter will be carried out by Yamaha Motor's Group company, Thai Yamaha Motor Co., Ltd.(TYM).

The new Fino125 features an air-cooled 125cc engine developed using the BLUE CORE concept, which delivers both riding enjoyment as well as excellent fuel efficiency and environmental performance. While the displacement has been expanded compared to the current 115cc Fino, the new model achieves similar fuel efficiency and riding performance. This model is another to feature the BLUE CORE engine, following on from the Grand Filano, launched in 2014, and the GT125, launched in 2015.

Since its introduction in 2006, the stylish automatic transmission Fino scooter has become popular across a wide age range of customers in Thailand. With its complete revamp in 2013, in addition to further refinements in styling and various functions, the adoption of electronically-controlled fuel injection (FI) delivered significant improvements in fuel efficiency. Even now, nine years after the first generation was launched, the Fino is a mainstay product for Yamaha Motor in Thailand.

While clearly inheriting the FinoDNA, the design of the new Fino125 has been refreshed by 1) diamond-cut lens LED headlights, 2) a new frame ideally matched to the BLUE CORE engine, and 3) high-grade styling with great attention paid to details. This model is also compatible with the ethanol fuel (E85) available in Thailand.
Yamaha Motor aims to expand sales in the Thai market through the launch of this new evolution of the Fino by aiming at customers from their late teens to their 40s.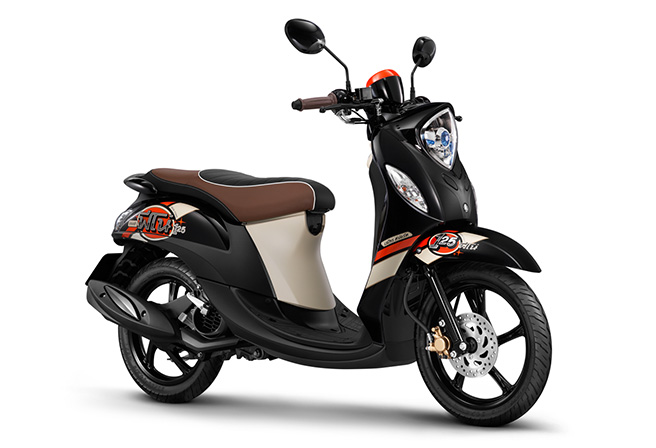 Model
Fino125
(cast wheel specification/ spoke wheel specification)
Launch Timing
Mid-September 2015
RRP
Open price
Target Sales
72,000 Units
(one year from release, within Thailand)