Release of the New Economical and Practical 125cc Motorcycle Saluto, New model for largest category in the Indian motorcycle market
April 20, 2015
IWATA, April 20, 2015 – Yamaha Motor Co., Ltd. (Tokyo:7272) will launch its new 125cc family-use motorcycle Saluto in April 2015.

The new Saluto was developed with the concept "Economical & Practical Indian Family Motorcycle". Intended for family use, the new model is fuel efficient, practical for everyday use, and has a stylish design. The new Saluto is powered by a new engine with a more compact combustion chamber than previous 125cc models released by Yamaha Motor. Thanks to its thoroughly-lightweight design, the new model has the lightest weight in its class at 112kg, which in turn improves fuel economy by approximately 10% as compared to Yamaha Motor's previous models in its class. Catering to the needs of the Indian market, where carrying pillion passengers is frequent, the new Saluto's suspension, footrests and seat are setup to enhance comfort. The new model has a resin tank cover, which adds to the motorcycle's dynamic styling. The new Saluto will be manufactured and sold by Yamaha Motor's group company IYM (India Yamaha Motor Pvt. Ltd.).

The motorcycle market in India had reached approximately 16 million units in 2014, and became the world's largest. Out of which, the 100-125cc motorcycles class is the largest category of the market, comprising approximately 60%. This is due to the economical nature of the category (including fuel efficiency and prices) as well as its practicality as it is highly praised by those purchasing a motorcycle for the first time, for pillion use, or for sharing with the family. Yamaha Motor has been expanding the sales in the Indian market by releasing sports models YZF-R15, the FZ and SZ series for the high price range category, and the Cygnus RAY series and Cygnus α for the scooter category, which is showing significant growth. The new Saluto is intended to expand sales in the largest demand category in India by offering one of the best fuel economy performances in the 125cc class.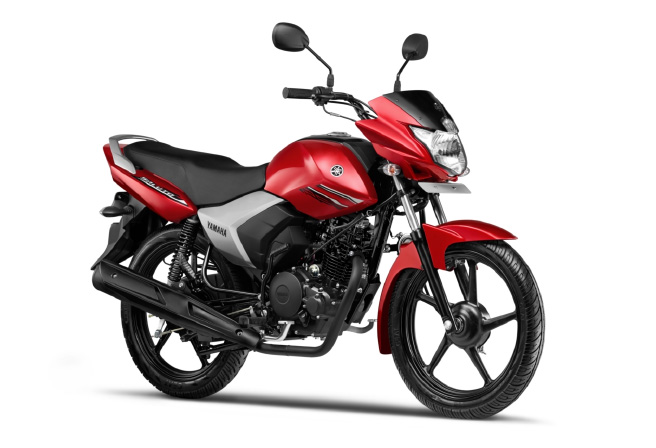 | | |
| --- | --- |
| Model: | Saluto |
| Launch Date: | April 2015 |
| RRP: | 52,000 Indian Rupees (Delhi retail price) |
| Target Sales: | 110,000 units (first full year from time of release, in India) |